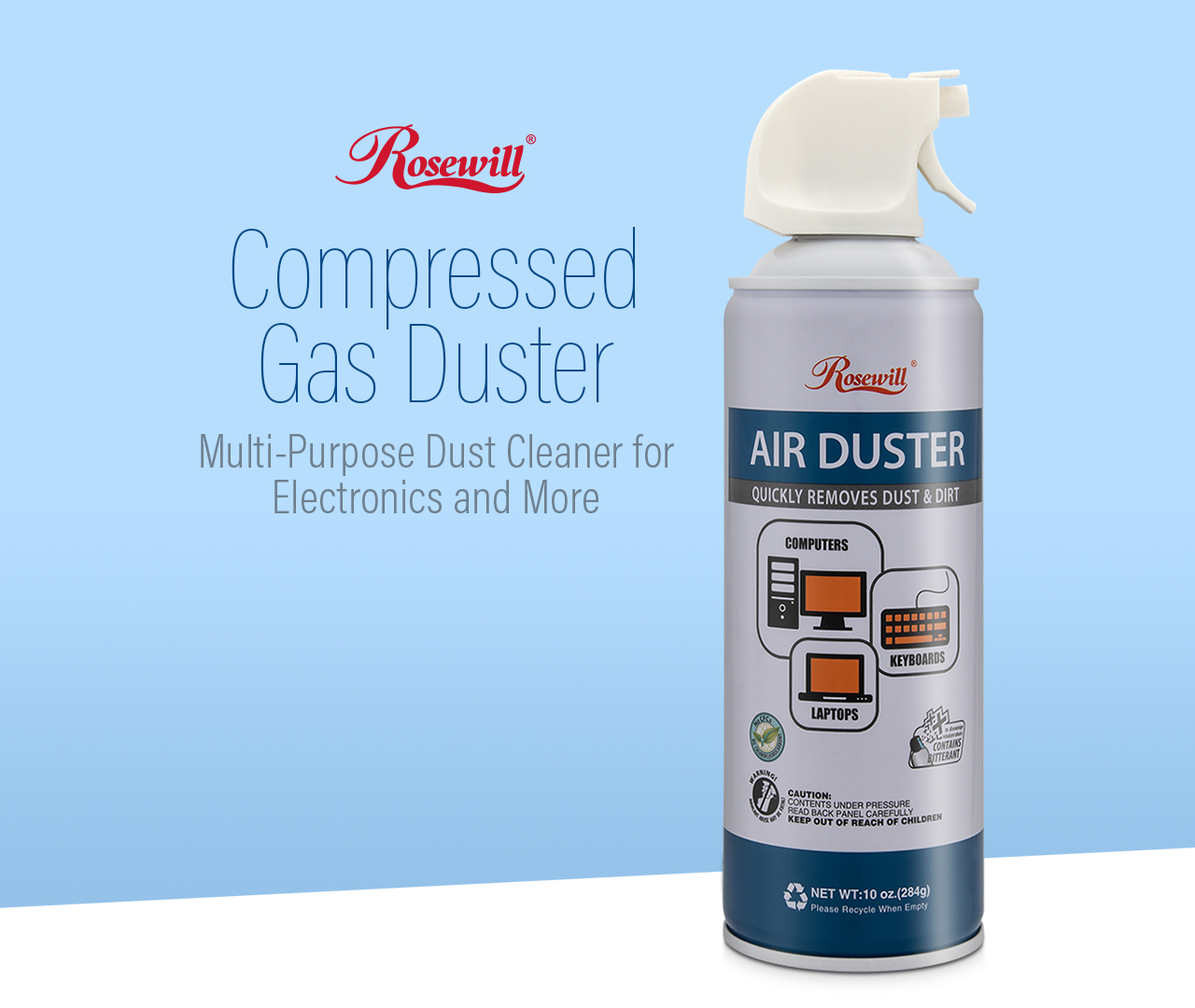 Canned Air for Safely Cleaning Electronics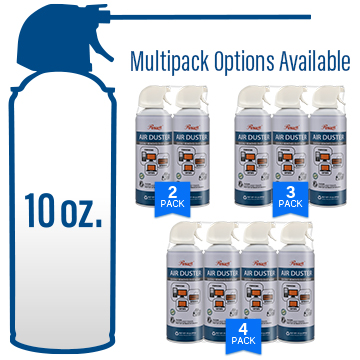 Large Capacity and Multipacks
Each air duster contains 10 ounces of compressed gas for long-term use and removal of dust, lint and contaminants from various surfaces.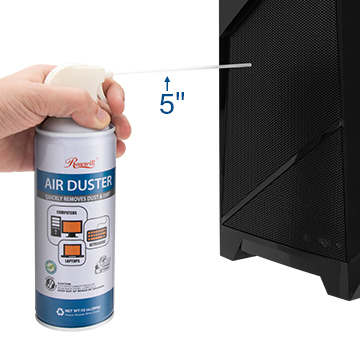 Multi-Purpose Use with Extension Tube
Great for cleaning computer keyboards, mice, laptops, electronics, workstations, figurines, collectibles, window blinds, car interiors and more. Use the tube attachment to dust off hard-to-reach, tight spaces.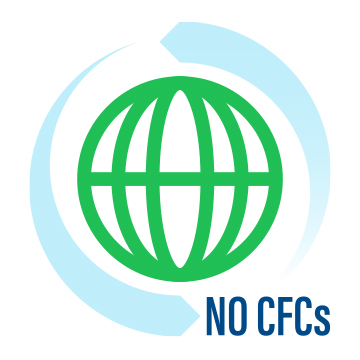 Ozone-Safe and Disposable
Contains no chlorofluorocarbons (CFCs), huffs/inhalants, propane or butane, and the can is recyclable when empty. A bittering agent has also been added to discourage inhalant abuse and ingestion.