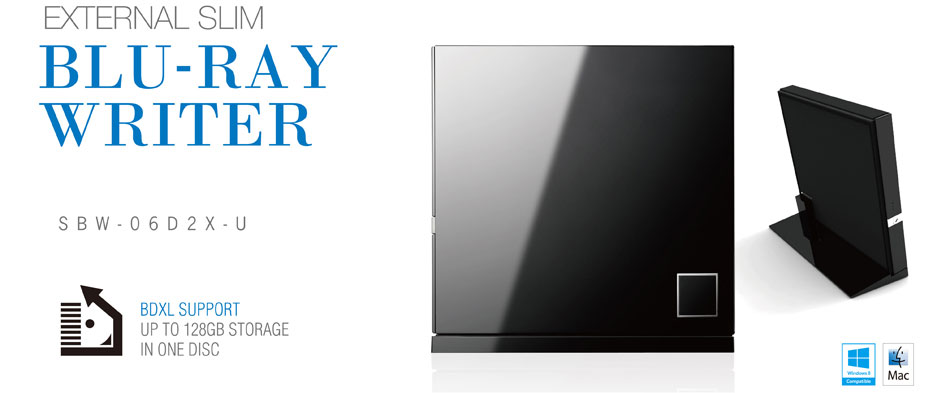 Watch Blu-ray movies and burn BDs on the go or at home. This portable, external BD burner supports the latest BDXL format to burn up to 128GB on a single BD-R disc (QL) while the easy-to-use Drag-and-Burn interface enables you to accomplish tasks with three simple steps. Auto Tuning Power technology guarantees high burning quality, while up to 6x Blu-ray write speed allows you to burn more data in less time.
This slim external USB optical drive has a stylish, award-winning design with a small footprint. It can be placed either horizontally or vertically to accommodate any space. Worry about data security in the data-theft filled society? Rest assured knowing that Disc Encryption II with password-controls and hidden-file function deliver rock-solid protection for your important data.
Blu-ray, DVD, and CD formats (6x Blu-ray / 8x DVD / 24x CD write speeds)
MacOS and Windows Compatibility via USB 2.0 connection
Vertical and Horizontal placement—flexible and space saving
BDXL format support—up to 128GB data storage in one disc
Blu-ray 3D support with DVD upscaling to full HD 1080p

BDXL Format Support
Allows users to burn huge amounts of data on a single Blu-ray disc, up to 100GB on BD-R (TL), and 128GB on BD-R (QL).

The Best Burning Quality
Auto Tuning Power technology ensures optimized power to burn a disc with the best quality.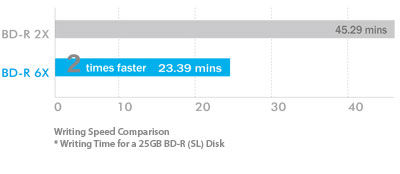 6X Blu-ray High Speed
Turbo Engine enables 6X Blu-ray writing.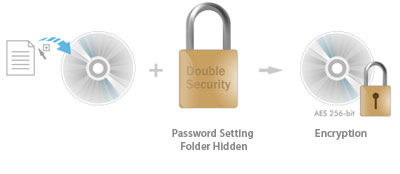 Double the Security On-the-Go
Disc Encryption II doubles the security with password-controls and hidden-file function, protecting important user data.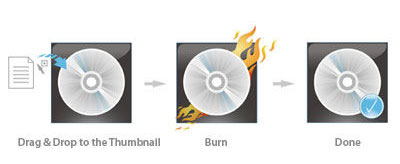 Drag-and-Burn
Friendly interface with only three simple steps to burn a disc, making the process easier than ever.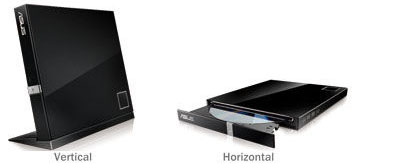 Flexible Dual Positioning
Vertical and horizontal two-way placement.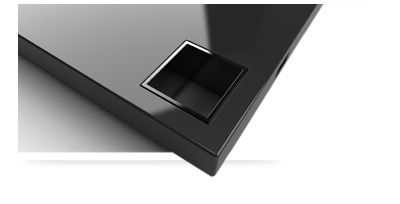 Award Winning Design
The 2011 iF Design Award product design is inspired from miniaturized architectural forms, using elegant squared lines and a unique stand.