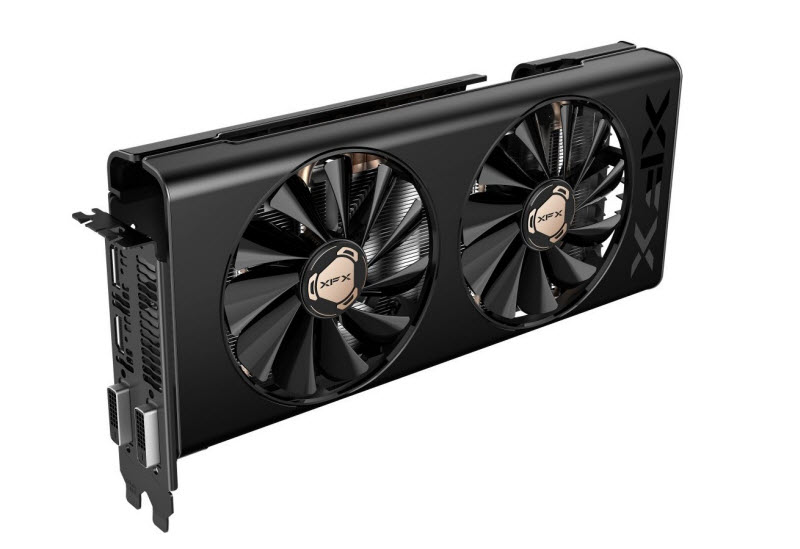 XFX RX-580P8RFD6
AMD Radeon RX 580 Double Dissipation 8GB GDDR5
Supercharge your gaming experience with XFX Radeon RX 580 graphics card. Powered by AMD's Polaris architecture and XFX True Clock Technology, it effortlessly takes on anything from MOBAs to popular AAA titles. The thermal system features two Zero DB Fans, which automatically adjust speed to fit the GPU load level. You can also manually switch between Quiet Lower RPM BIOS and Performance BIOS. Enjoy smooth, tear-free gameplay with AMD FreeSync 2 technology and immersive VR experience with AMD LiquidVR technology.
XFX Dual BIOS Capable
You choose your experience
We know enthusiast-like options, so for our RX 500 series graphics cards we are offering Dual BIOS options. If you want optimal performance and want to keep your card cool as possible then use our Performance BIOS. If you prefer stealth, our Quiet Lower RPM BIOS might be the right options for you.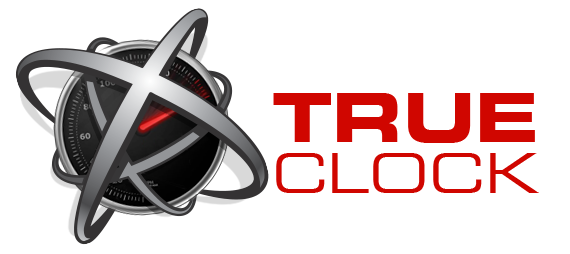 XFX True Clock Technology
BIOS-controlled overclocking
Software-controlled clock speeds can be hindered by overall computer performance. XFX's True Clock however is hardware-controlled clock speed optimization, so your card is always running at an optimized performance level.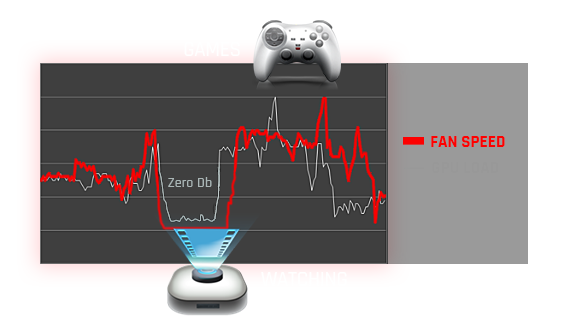 Zero dB Auto-Load Sensing Fans
Power when you need it and quiet when you don't
XFX fans are equipped to run at the highest possible performance, while our Zero DB Fan System will also keep your fans running at efficient RPM in order to minimize annoying fan noise by lowering RPM all the way down to Zero RPM. When the heat is on during intense gaming, our fans will speed up as needed.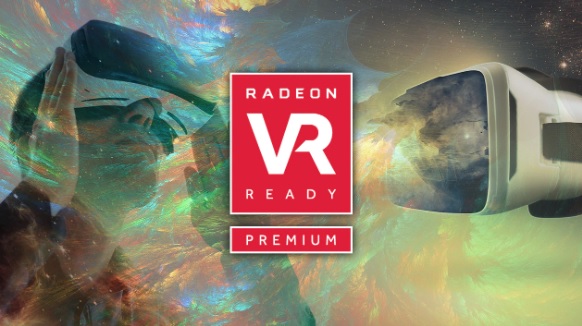 AMD VR Ready Premium
For extraordinary virtual reality experiences
Experience the new generation of compelling Virtual Reality content with the Radeon RX 500 series graphics cards paired with the leading VR headsets. The Radeon RX 500 series card coupled with AMD LiquidVR technology delivers a virtually stutter-free, low-latency experience, essential for remarkable Virtual Reality environments. Industry-leading innovation and powerful performance enables the Radeon RX 500 series to deliver premium experiences on high-end VR games, entertainment and applications.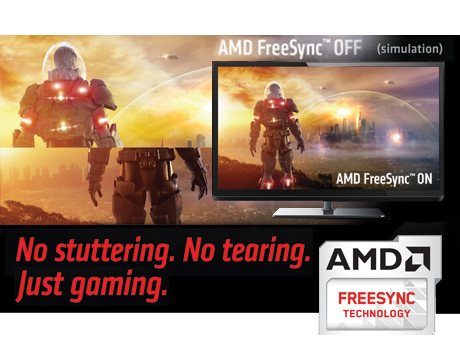 AMD FreeSync 2 Technology
No stuttering, no tearing—just gaming
Gaming shouldn't be a choice between choppy gameplay and high performance. With XFX Radeon RX 500 series graphics cards and Free Sync technology, it doesn't have to be. Transform the most demanding games into a liquid-smooth, artifact-free, 4K cinematic experience with the highest performance at virtually any frame rate. FreeSync works at the speed of your game for incredible responsiveness and uncompromising smoothness. Every gamer deserves perfectly smooth gameplay and peak performance. Unlike the competing technology, you don't have to choose with FreeSync technology.