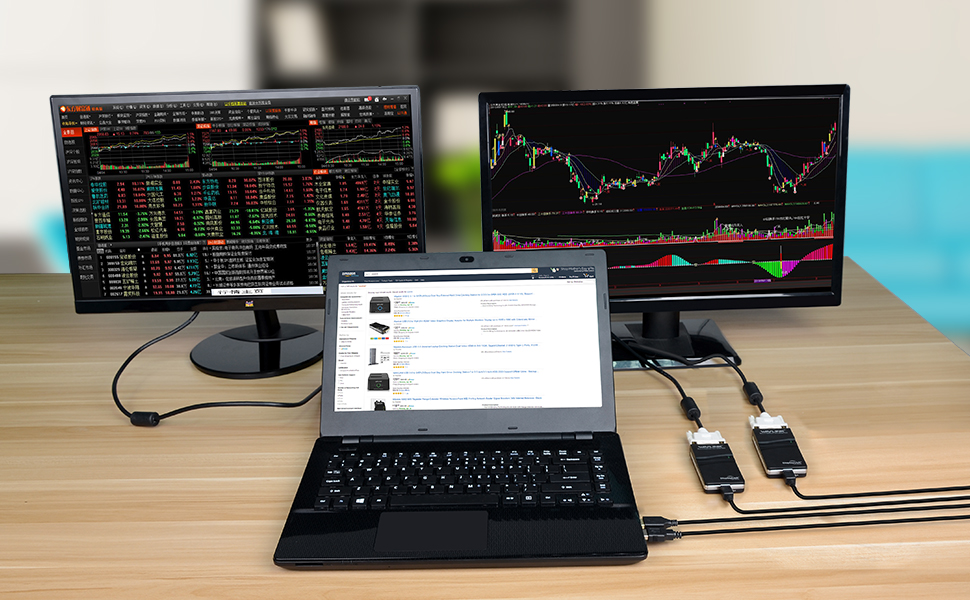 Wavlink WL-UG17D1 USB to DVI/HDMI/VGA Graphics Adapter
This USB 2.0 graphics adapter allows you to add a monitor to your desktop or laptop via an available USB port. It comes equipped with a DVI-I port, and includes a DVI to VGA adapter and a DVI to HDMI adapter for versatility. The additional monitor can be set in Mirror Mode for sharing contents, or in Extend Mode to expand workspace for easy multitasking. Support for Full HD resolution enables ultra clear, detailed visuals on your large screen monitor. Up to six adapters can be connected to your computer for adding up to six extra monitors. USB-powered design and lightweight, compact footprint make this gadget a great companion to your laptop.
Easily connect additional monitors using a USB Cable
Plug-and-play connectivity to HDMI, DVI Displays
Mirror or extend a computer display workspace
Quickly add up to six displays to as desktop or notebook with minimal configuration and without an additional graphics card
Support up to 2K resolution displays 1920x1080Pixels at 32bit color
Compatibility with USB 2.0 1.1 1.0
self powered ( no extra power )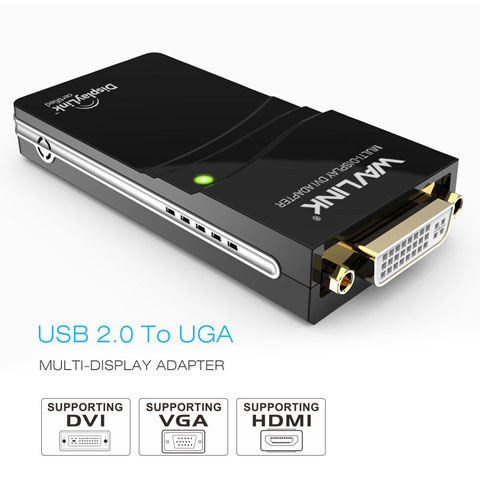 The USB 2.0 Graphic Adapter allows you to connect an extra monitor to your desktop PC or laptop's USB port.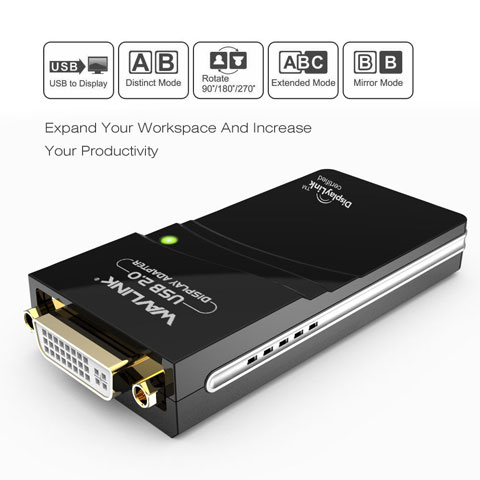 Multiple monitors have consistently proven to increase productivity and efficiency.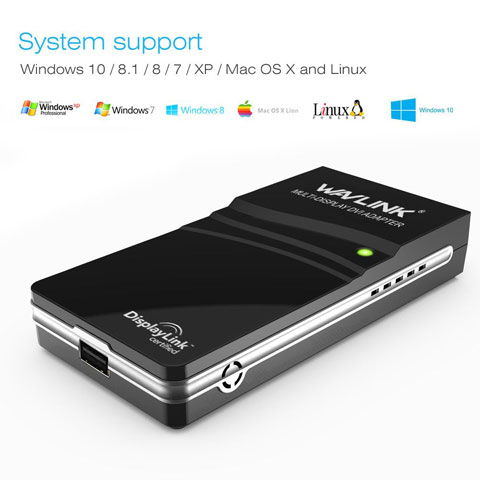 Supports Windows 10/8.1/8/7/XP, Mac OS, Linux and Android OS. Drivers are available via Windows Update, direct download latest drive from DisplayLink website, or Driver Installation CD.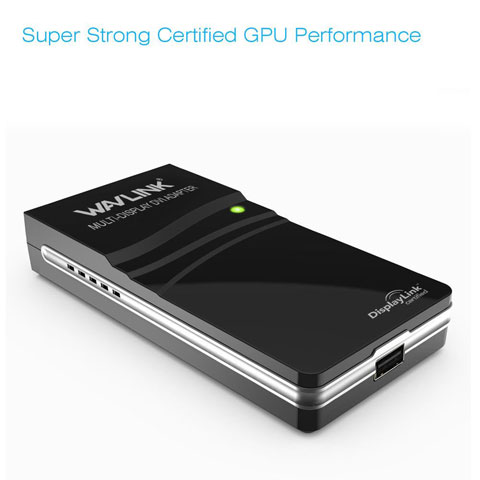 HDMI Output- 19pin FHD 1080P Support Resolutions up to 2048 x 1152, 5Gb/s
DVI Output- 29pin HD 720P Support Resolutions up to 1920 x 1080
VGA Output ( through DVI to VGA converter )- 15pin Support Resolutions up to 1280 x 1024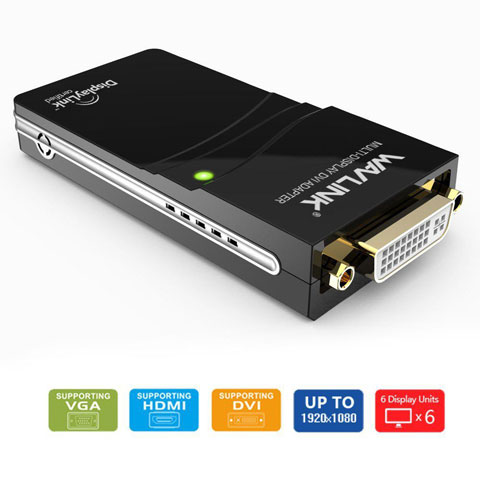 The USB 2.0 Graphic Adapter supports up to six simultaneous displays including wide-screen displays, extending your desktop and your horizons.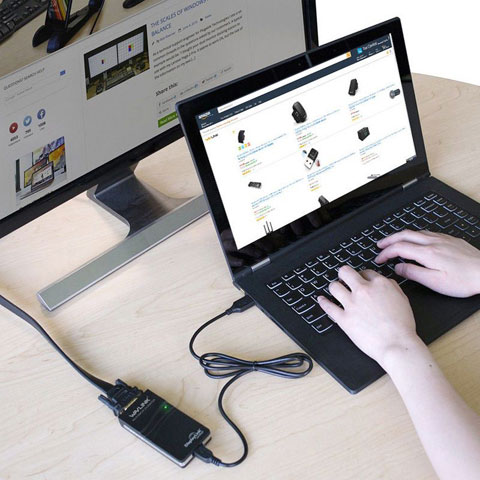 Add multiple displays to your Desktop PC without the hassle of opening your desktop case and adding costly discrete graphic cards. Use it to connect your HD TV or projector to your laptop, Macbook, or Ultrabook.