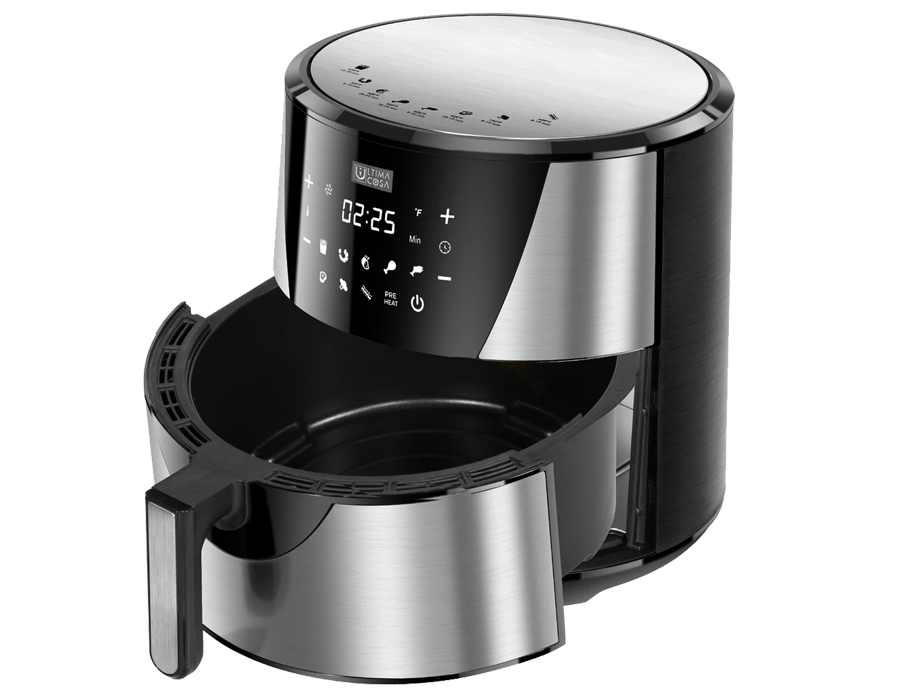 Ultima Cosa Presto Luxe Grande Air Fryer 8L
Prepare healthy meals for the whole family with this large-capacity air fryer. Instead of using oil to deep fry, it adopts 3D Heat Flow Technology that quickly and evenly crisps food to reduce fat and calories. It is easy and safe to operate through the whole process of air frying.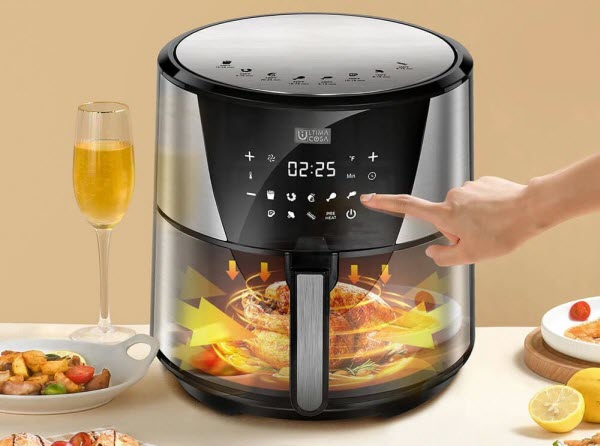 3D Heat Flow Technology
Professional high-performance heating system with adjustable temperature up to 200°C/400°F brings fast, crispy, and evenly cooked meals.
Digital Touchscreen
Easily read temperature, adjust timer, and choose from 8 preset cooking modes.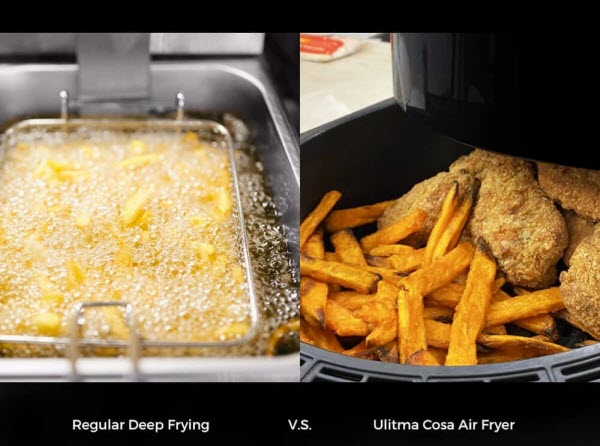 Oil Free
Up to 88% less fat and 65% fewer calories for your favorite cooked meals. Get that deep-fried taste and crispy texture while being health conscious.
Large Capacity
Cooks up to 6.5 lbs of food so there is plenty for everyone.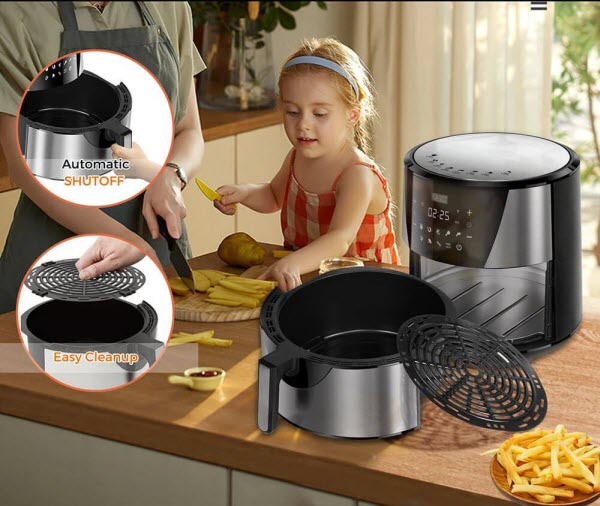 Safety Features
Air fry food safely with features like automatic shutoff and voltage protection.
Dishwasher Safe
Non-stick basket and crisping tray are dishwasher safe for a quick and easy clean up.