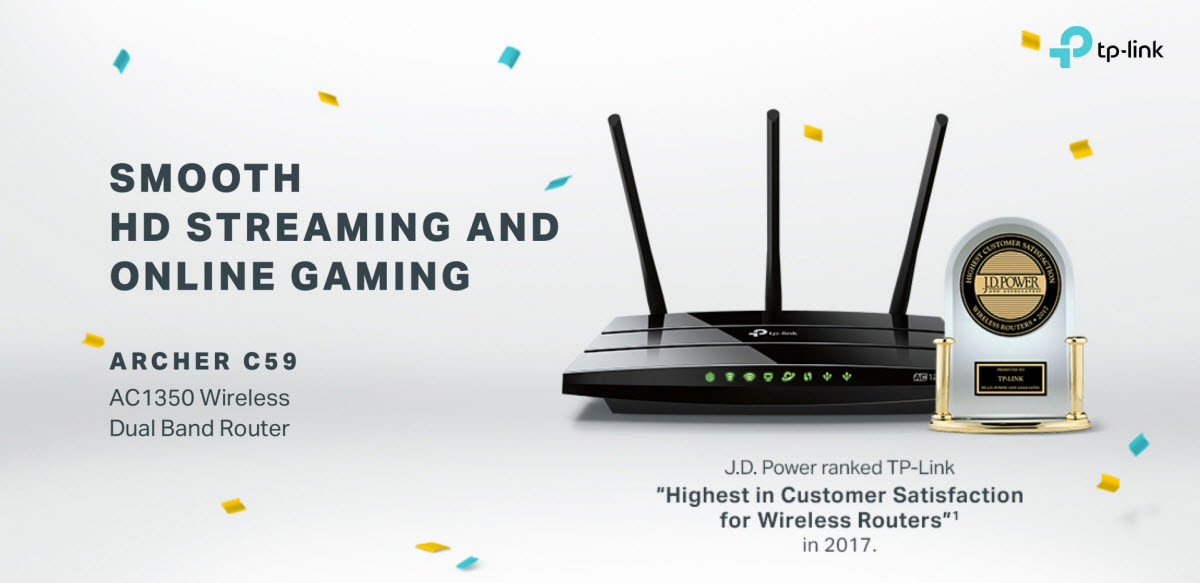 Archer C59
Featuring concurrent 2.4 GHz 450 Mbps and 5 GHz 867 Mbps dual band WiFi, the TP-Link Archer C59 brings high-speed and stable connections to your home network. It's equipped with three high gain external antennas to ensure strong signals and broad coverage. Advanced software functions like Parental Control and Guest Network help you easily manage your home network.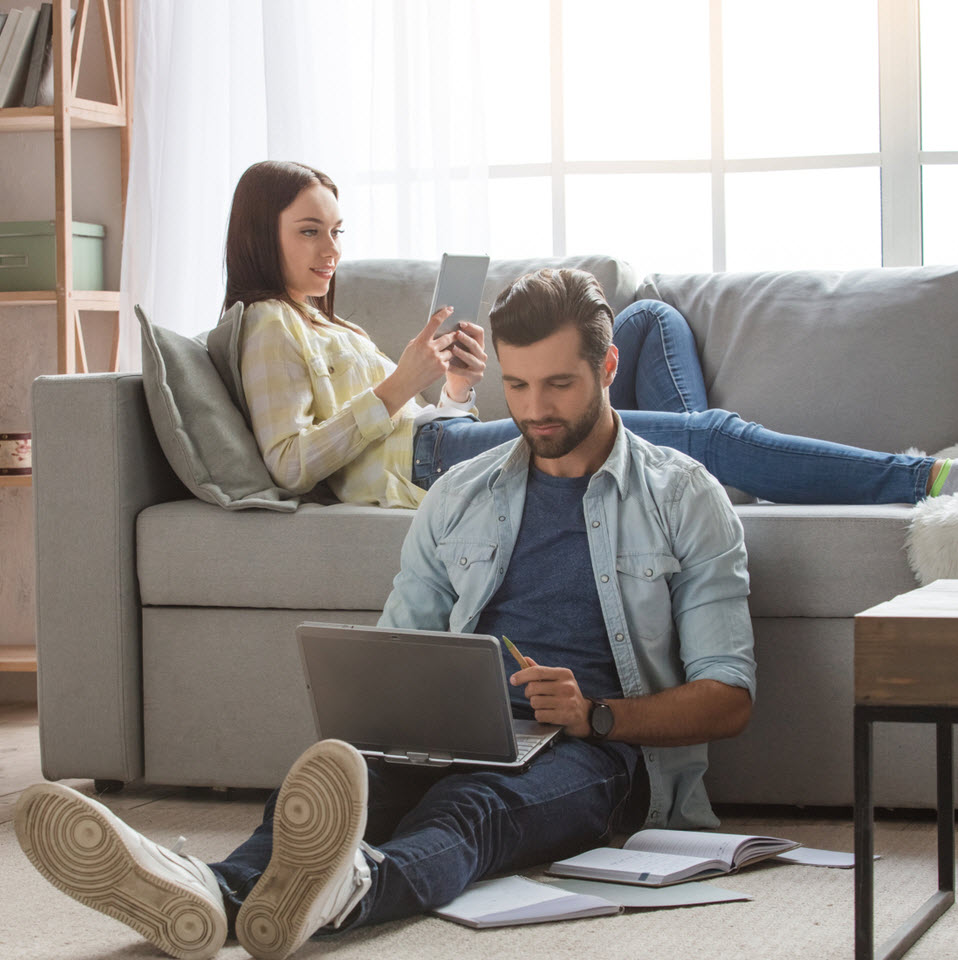 Wireless AC for Faster Wi-Fi
Upgrade to AC Wi-Fi for fast connections across your home. The Archer C59's dual 2.4 GHz and 5 GHz bands deliver high-speed AC1350 Wi-Fi, letting you connect more devices and do more at the same time.
Stronger Wi-Fi Coverage
Get connected and stay connected thanks to the Archer C59's three external antennas, which create stronger Wi-Fi across your home. Game online and stream your favorite shows, movies and music without interruption.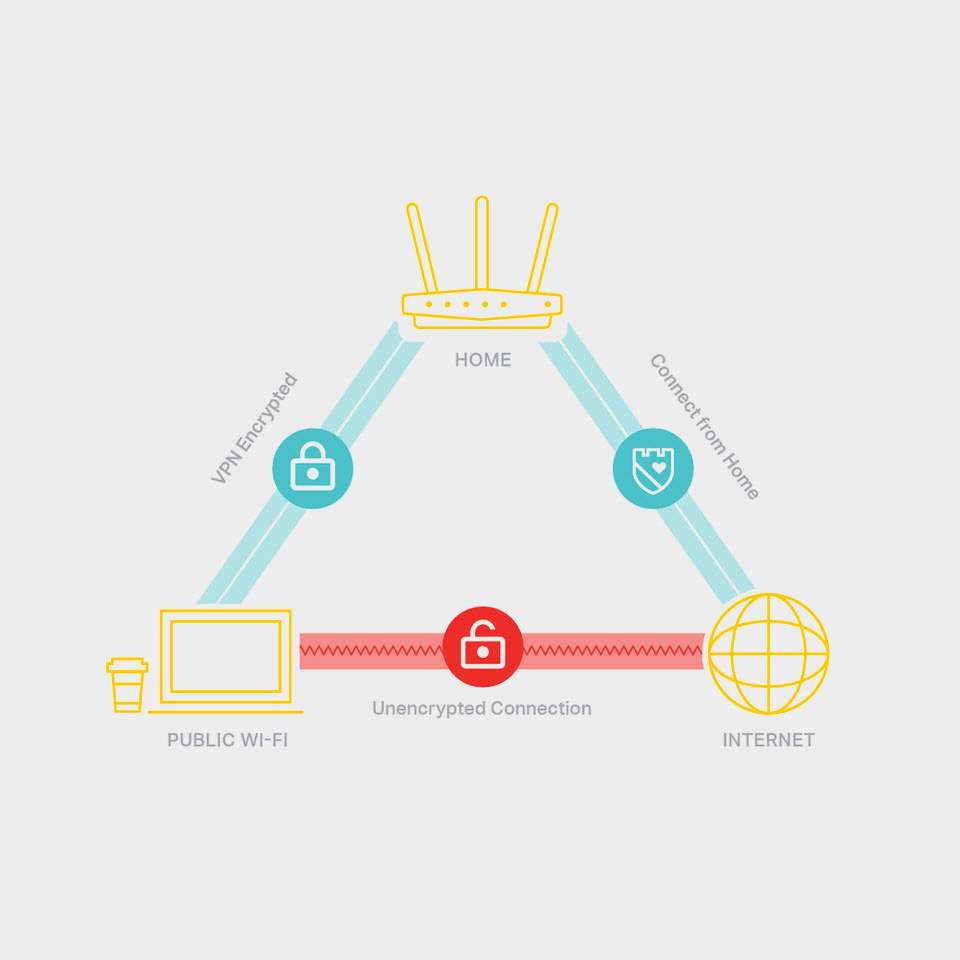 Secure VPN Server
When using public Wi-Fi, establish an encrypted VPN connection to your router for a safer and more secure connection. The service is free and makes it easier to access files saved on external storage devices connected to your router.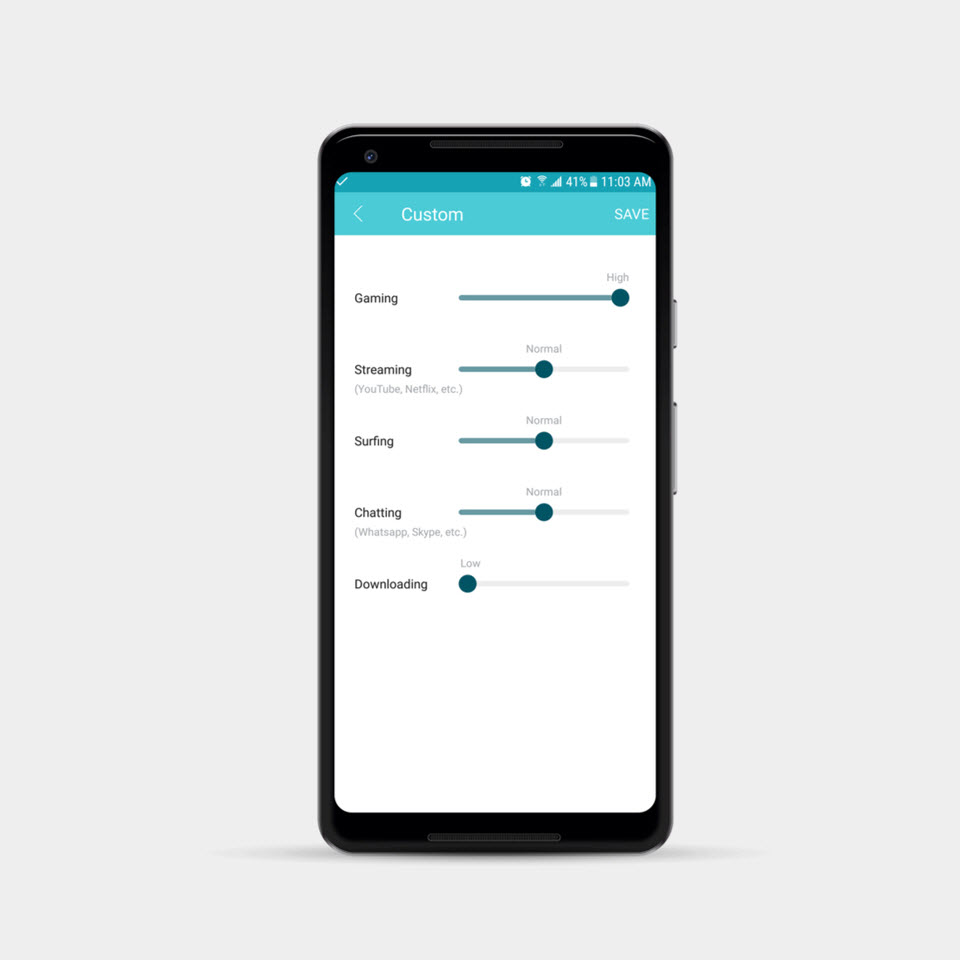 Prioritize Wi-Fi
There's no reason for your network to cut out or slow down when you're streaming a movie or talking to friends and families online. With QoS, you can prioritize the devices you use and keep the Wi-Fi strong when it matters most.

Easily Update Your Firmware
Everything you need to update your router is included on its web UI. With easy and instant access to the latest available firmware, you can keep your network up to date and running its best with just a couple of clicks.

Connect External Hard Drives and More
With a USB port, you can remotely store and access files by attaching external hard drives to your router. Plus, four Ethernet ports let you create stable wired connections for devices like smart TVs and game consoles.

Set up from Your Phone
Set up and manage your Wi-Fi through the TP-Link Tether app, available for both Android and iOS. Tether's simple layout lets you quickly access Wi-Fi settings such as guest privileges, scheduling, the latest firmware updates and device management right from your smartphone.