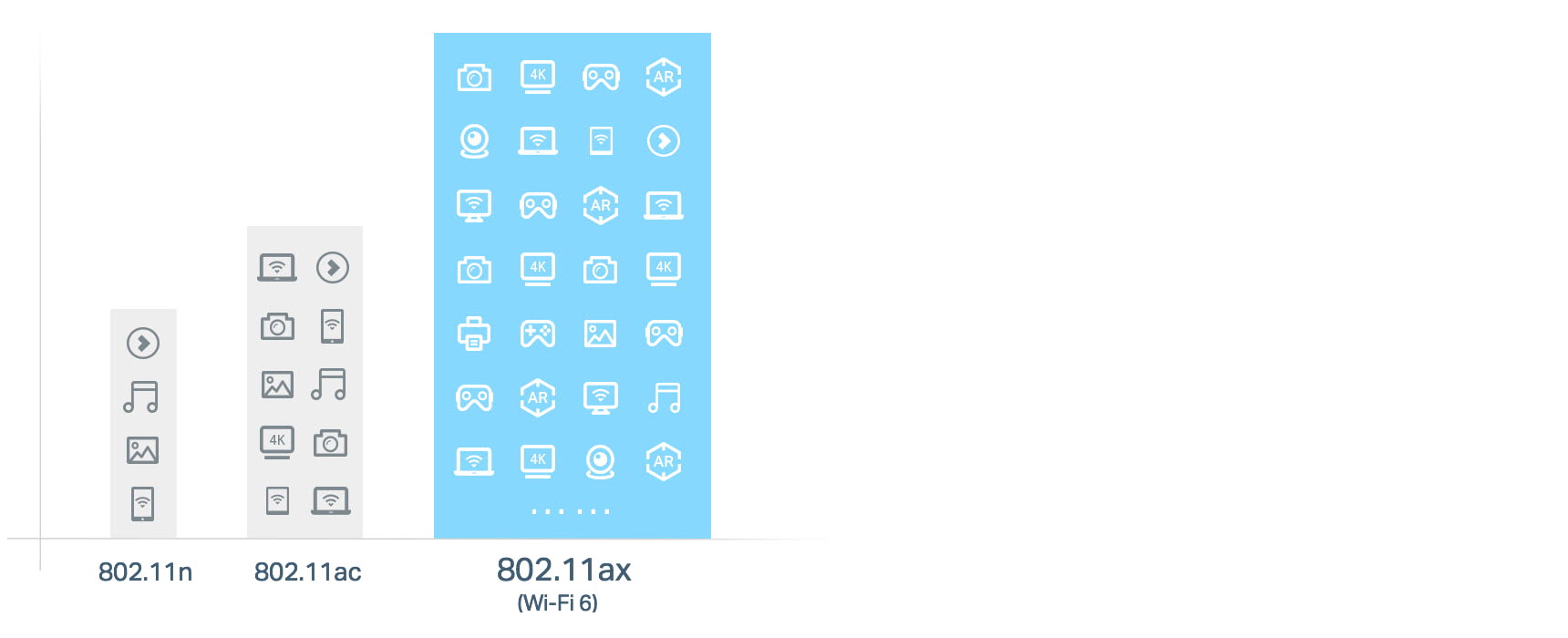 What is 802.11ax WiFi
Fast. High Efficiency.
Gaming, 4K/8K streaming, smart home devices, and AR/VR all compete for network resources, creating lag and crowding your network. To solve this problem, 802.11ax (also known as Wi-Fi 6), a next-gen high-efficiency WiFi standard1, was created. Now, you can simultaneously connect more devices2 and enjoy the optimum speed for each of them.
Next-Gen Wi-Fi — 802.11ax
The Archer AX6000 is TP-Link's first router with next-generation 802.11ax WiFi technology. Take your WiFi to the next level while being backward compatible with 802.11a/b/g/n/ac WiFi standards.
4x
Larger Capacity
OFDMA greatly increases the number of connected devices by assigning channels to more devices3,4
3x
Faster Speed
1024 QAM and Long OFDM Symbol boost overall speeds up to an incredible 6000 Mbps2
Boosted
Coverage
BSS Color technology ensures stable connections by eliminating signal interference, while beamforming and Rangeboost deliver a stronger and far-reaching network.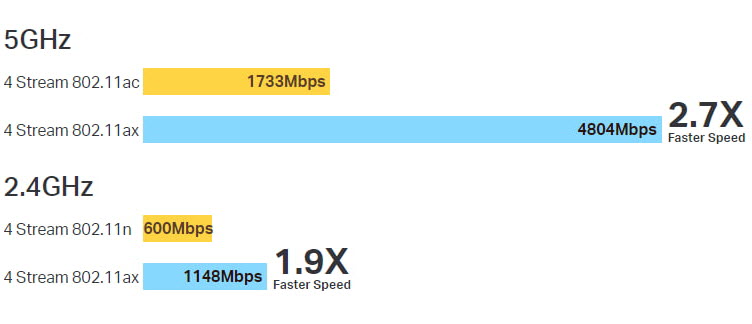 Blazing Fast Speed
New technologies that come with 802.11ax, such as 1024QAM and Long OFDM Symbol, allow the router to provide industry-leading speeds of up to 1148 Mbps on a 2.4GHz band and 4804 Mbps on a 5GHz band. With the maximum bandwidth increased to 160MHz5, you enjoy blazing-fast speeds without any lag.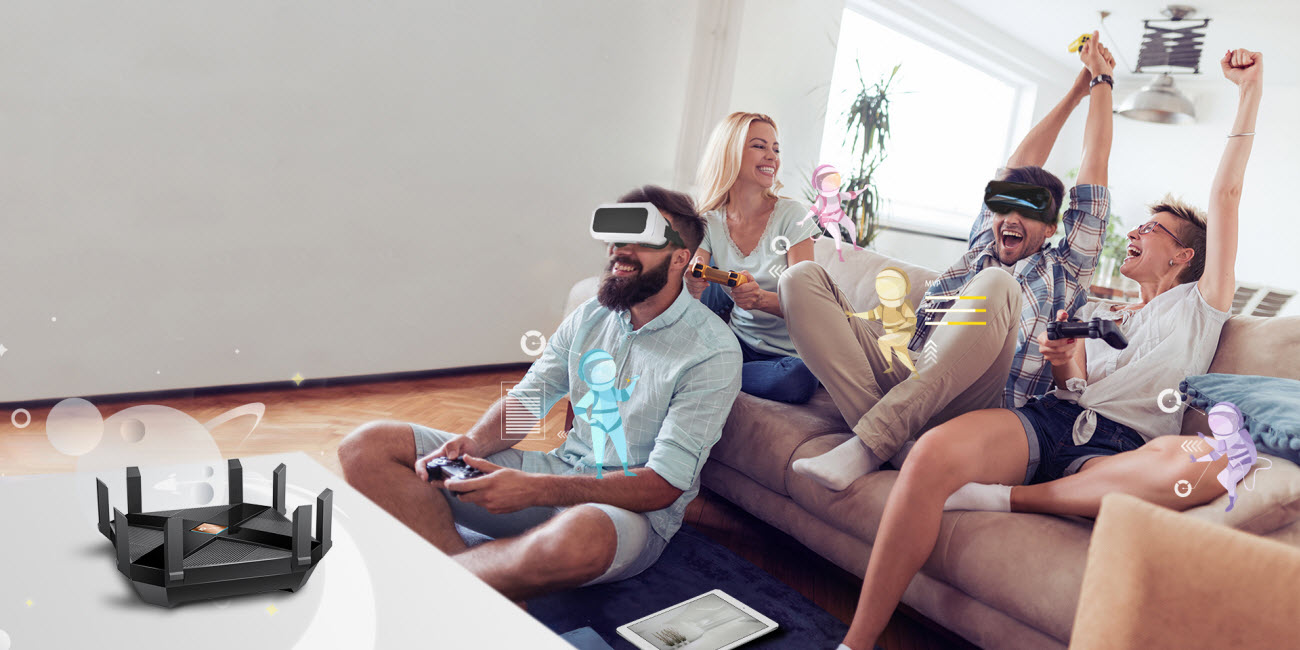 Connect Numerous Devices
Non-Stop Entertainment on All Your Devices
With OFDMA and MU-MIMO technology, Archer AX6000 provides up to 4× higher capacity and throughput compared to standard AC routers in dense usage environments, greatly increasing the number of connected devices.3,4
Far-Reaching WiFi Coverage
8 high-gain external antennas deliver a strong WiFi signal throughout your home. BSS Color technology ensures smooth and stable connections by eliminating signal interference neighboring routers, while beamforming and Rangeboost deliver a stronger and far-reaching network.
Lightning-Fast Wired Connections
The Archer AX6000 provides a 2.5Gbps WAN port6 to make full use of your internet plan and boost the whole internet throughput. One Type C and one Type A USB 3.0 ports and eight Gigabit Ethernet ports also help to transfer data at blistering speeds for peak performance.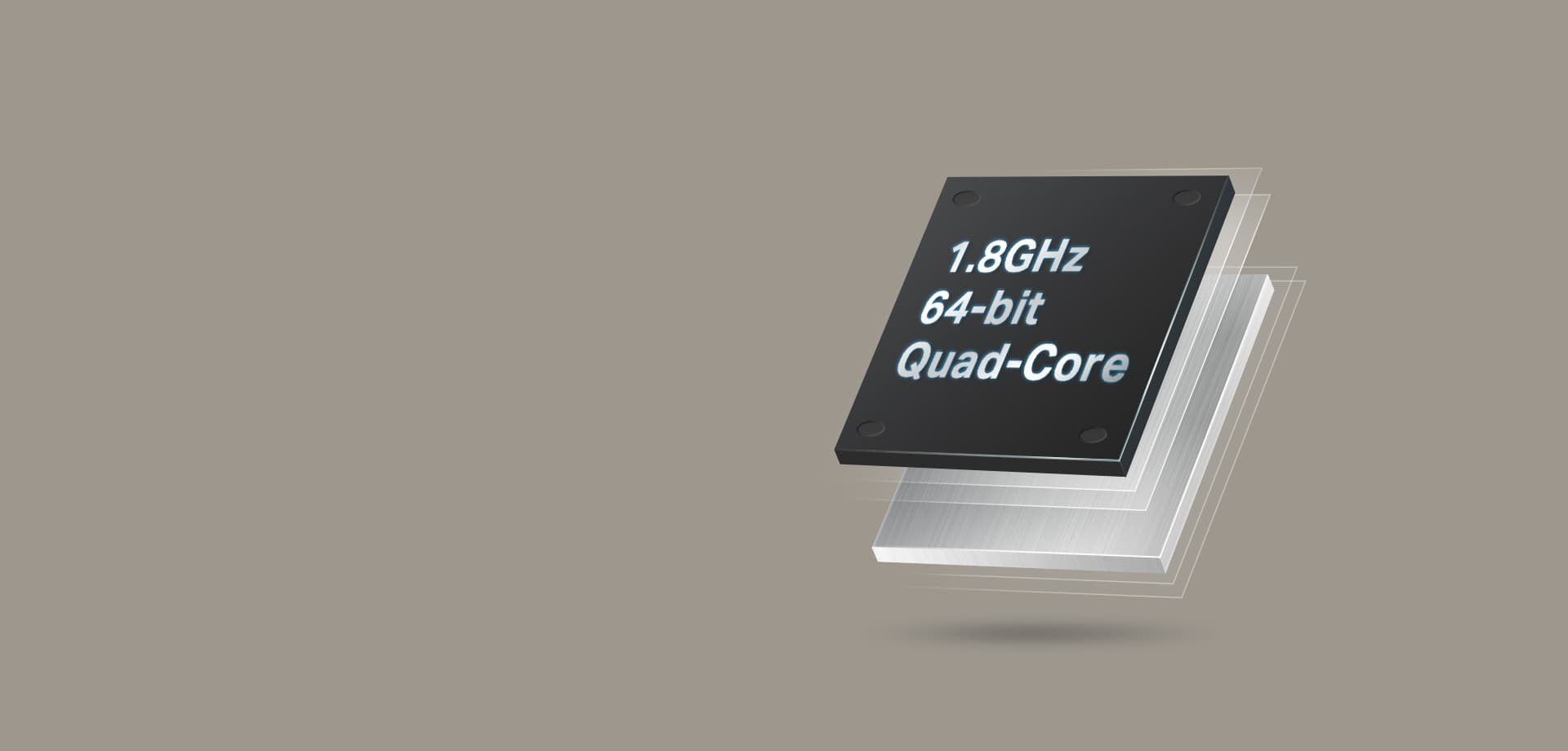 Smarter. Faster. Safer.
Top-Notch Processing Architecture
An extremely powerful 1.8GHz 64-bit quad-core processor with two distinct co-processors and 8Gb of RAM powers through multiple complex tasks and demanding applications with ease. Its processing power allows the router to support multiple high-demand applications at the same time.
HomeCare
A free lifetime subscription of TP-Link HomeCare ensures every device on your network remains protected with a threat database that is continually updated. Use the powerful parental controls to limit time spent online and block inappropriate content according to unique profiles created for each family member.7
Robust Parental Controls
Block inappropriate content and restrict time spent online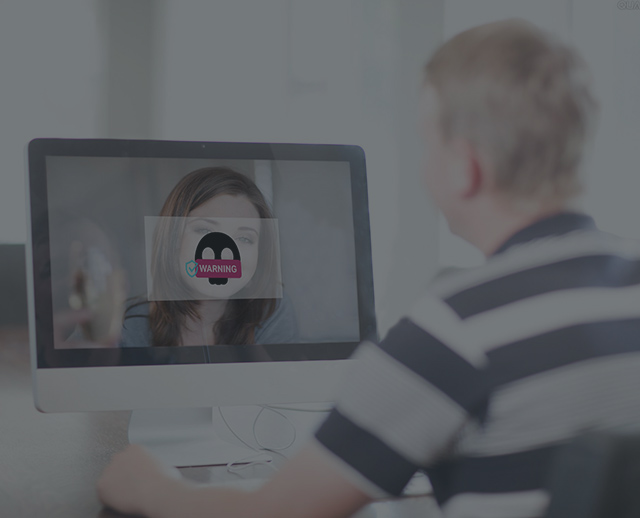 Built-In Antivirus
Protect all connected devices in your home from online threats
Quality of Service
Prioritize devices and applications for faster performance when needed
Setup Just Got a Lot Easier
To set up the Archer AX6000 via Bluetooth, simply download the Tether app, follow the on-screen instructions, and get your network up and running in minutes.
1. Connect Archer AX6000 to your cable modem and turn on both devices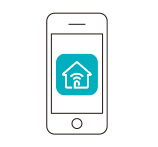 2. Download and launch the Tether app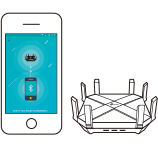 3. Link to your router via Bluetooth and follow the in-app instructions to complete the network setup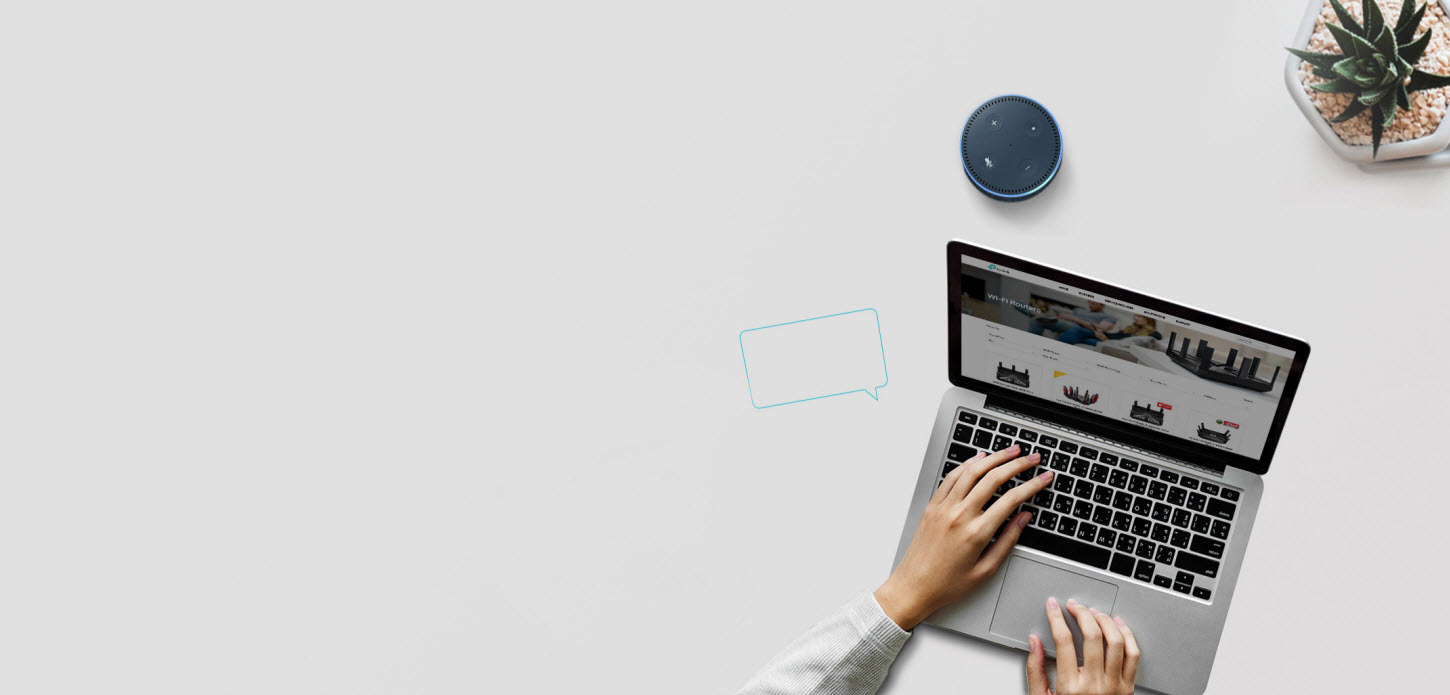 Ready for Today and Tomorrow's Smart Home
With the growing number of devices in today's home, everyone deserves a smarter and easier way to bring all your products together. Utilize Amazon Alexa to control everything via voice commands to enjoy truly intelligent life.
Note:
1. This router may not support all the mandatory features as ratified in Draft 3.0 of IEEE 802.11AX specification.
2. Maximum wireless transmission rates are the physical rates derived from IEEE Standard 802.11 specifications. Range and coverage specifications along with the number of connected devices were defined according to test results under normal usage conditions. Actual wireless transmission rate, wireless coverage, and number of connected devices are not guaranteed, and will vary as a result of 1) environmental factors, including building materials, physical objects and obstacles, 2) network conditions, including local interference, volume and density of traffic, product location, network complexity, and network overhead and 3) client limitations, including rated performance, location, connection quality, and client condition.
3. Use of Wi-Fi 6 (802.11ax), and features including OFDMA, MU-MIMO, and 1024-QAM require clients to also support the corresponding features.
4. Capacity refers to overall average throughput. The amendment defines standardized modifications to both the IEEE 802.11 physical layers (PHY) and the IEEE 802.11 Medium Access Control (MAC) layer that enable at least one mode of operation capable of supporting improvement of at least four times the average throughput per station (measured at the MAC data service access point) in a dense deployment scenario.
5. Full utilization of HT160 requires client device that supports 160 MHz bandwidth.
6. 2.5 Gbps internet speed requires compatible service plans from ISPs.
7. Free lifetime subscription to TP-Link HomeCare is included with purchase on select TP-Link routers at no additional cost. "Lifetime Subscription" refers solely to the life of the purchased device and can not be transferred. TP-Link reserves the right to modify the service and feature at any time.