Discover how storage optimized to deliver the right combination of speed, capacity and endurance can change the way you work and play. From high-capacity, workhorse HDDs to efficient and speedy SATA or NVMe™ SSDs, Western Digital Color Drives let you find a purpose-built device that's perfect for your project, profession, or passion.
Solutions That Cover the Spectrum
The WD_Black Family
Gaming
WD_Black is a great choice for a superior gaming experience and for enhancing any PC or laptop. With WD_Black you can build the ultimate gaming rig to power through your opponents.
WD_BLACK HDD
WD_BLACK SN750 NVMe™ SSD
WD_BLACK SN850 NVMe™ SSD
SHOP WD_BLACK
The WD Red Family
Wirelessly Accessible Storage
WD Red drives are uniquely engineered for use in NAS (Network-Attached Storage) enclosures, ranging from a single drive up to 24 drives in a single array. Suitable for personal cloud devices for home or office and designed to work together to deliver fast speeds and data mirroring, WD Red drives can stand up to the heat, vibration, and always-on environment of NAS enclosures.
WD Red HDD
WD Red Plus HDD
WD Red Pro HDD
WD Red SA500 NAS SATA SSD
SHOP WD RED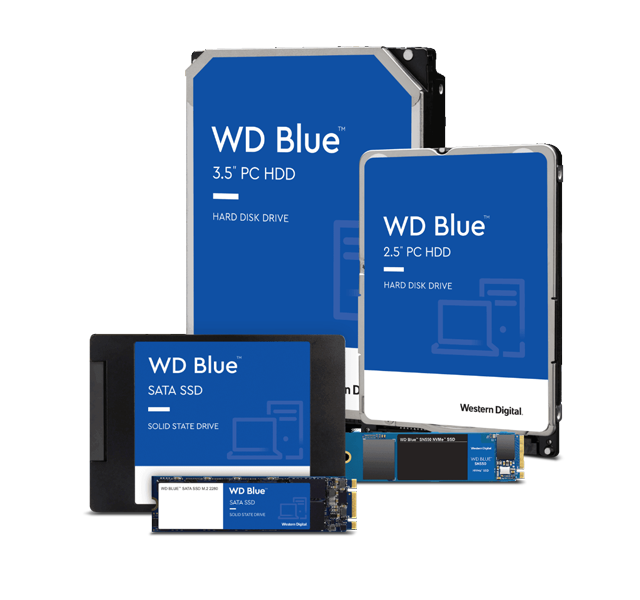 The WD Blue Family
Large Files
WD Blue gives computing professionals the power they need. WD Blue HDDs and SSDs are ideal for desktop, laptop, and all-in-one PCs with a variety of form factors and storage capacities.
WD Blue SATA SSD
WD Blue SN550 NVMe™ SSD
WD Blue HDD
SHOP WD BLUE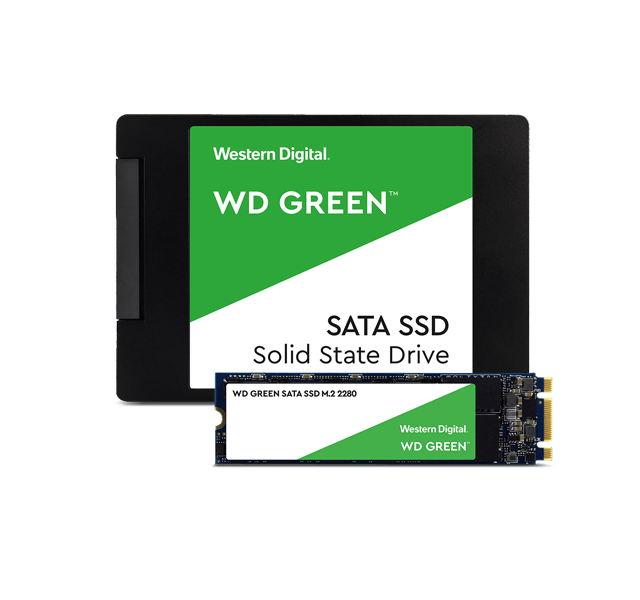 The WD Green Family
Small Files
WD Green is designed for everyday light computing tasks. The WD Green family of solid state drives deliver the reliability and value customers like students and casual home users are looking for.
WD Green SATA SSD
SHOP WD GREEN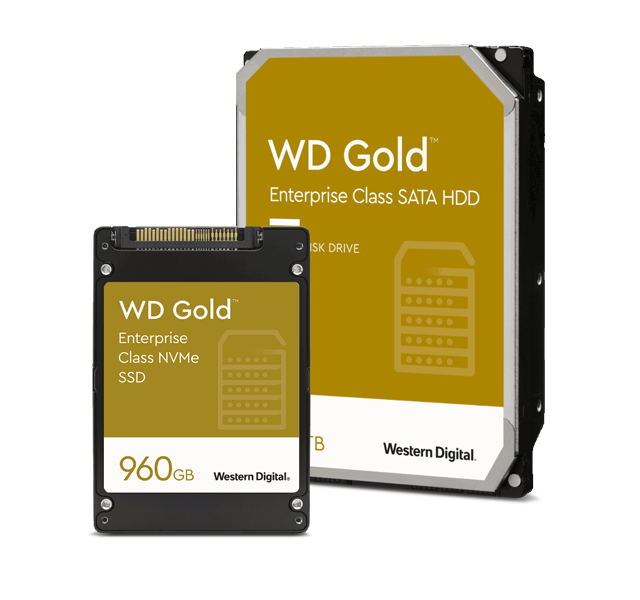 The WD Gold Family
Data Centers
WD Gold is our solution for enterprise and corporate storage challenges. Designed for use in small business data hubs, WD Gold drives are built for the demands of 24/7, continuous data access, writes, and delivery.
WD Gold HDD
WD Gold Enterprise-Class NVMe™ SSD
SHOP WD GOLD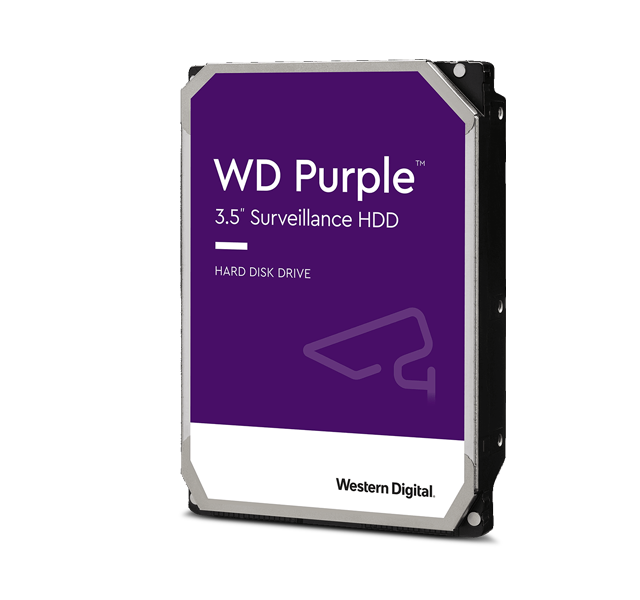 The WD Purple Family
Surveillance
WD Purple is our exclusive line of drives purpose-buiilt for the demands of home video surveillance systems that operate 24/7. WD Purple HDDs are high-capacity performance storage for smart video recording with AllFrame™ technology to help reduce frame loss and can record in HD resolutions.
WD Purple HDD
SHOP WD PURPLE