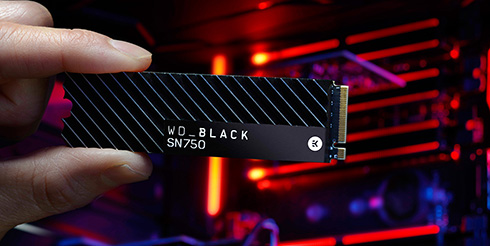 PERFORMANCE MATTERS
Live life in the fast lane, whether you're looking to boost your system's overall responsiveness or load games and levels quickly, the WD BLACK drive cuts down on your wait time to get back into action and gets you ahead of the game.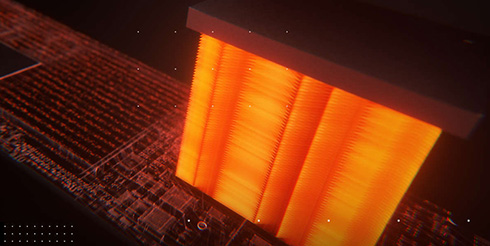 SPACE TO PLAY
At the core of the WD BLACK drive is its revolutionary NAND technology. We have pushed the limitations of storage with 64-layer 3D NAND, showcasing the amazing feat of NAND innovation by doubling the storage density of the previous generation. This means enough extended capacity to store your large files and video games, all on a single-sided drive that's roughly the size of a stick of gum.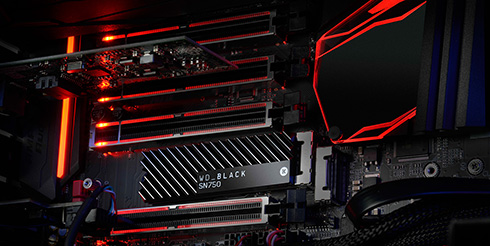 SLEEK HEATSINK DESIGN
Every system is not created equal. From different graphics cards and CPUs to DRAM and storage, PCs all differ in performance and appearance. The WD BLACK SSD's sleek and modern heatsink model goes well with desktop PC builds that support the M.2 form factor and is the perfect component to complement systems with RGB lighting and other cooling technologies, such as water cooling.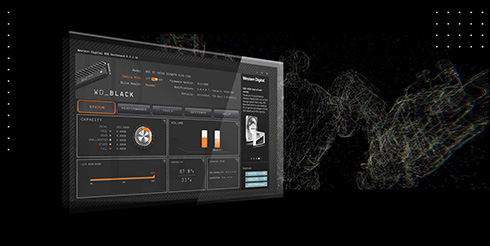 WD BLACK SSD DASHBOARD
The WD BLACK SSD Dashboard gives you the ability to optimize performance by enabling the gaming mode feature. This disables the low power mode function on the SSD, which keeps your drive firing on all cylinders during intense gaming sessions.