Upgrade Your Gaming Experience
FireCuda SSD solutions are designed and built specifically with the needs of professional-level gamers in mind. Go further with a gaming SSD built for industry-leading speed, sustained abuse, lowest latency and superior gaming.
FireCuda 520 SSD
FireCuda 510 SSD
FireCuda 120 SSD
Creative Professional Systems, High-Performance PCs and
Workstations
Gaming PC Desktops, Gaming PC Laptops,
Creative Professional Systems, High-Performance PCs and
Workstations
New Desktop Gaming PC Build, Upgrading a Desktop Gaming PC, Upgrading a Laptop Gaming PC
Faster Gaming with PCIe Gen4

Unleash the speed of PCIe 4.0 x4 with FireCuda 520 PCIe Gen4 SSD, our newest M.2 NVMe SSD built for pro-level gaming and nearly 45% faster than previous generations.

This solid-state gaming drive is out-of-the-box compatible with the new X570 chipset and easily plugs directly into any PCIe Gen4 motherboard for a compact performance boost to your PC build.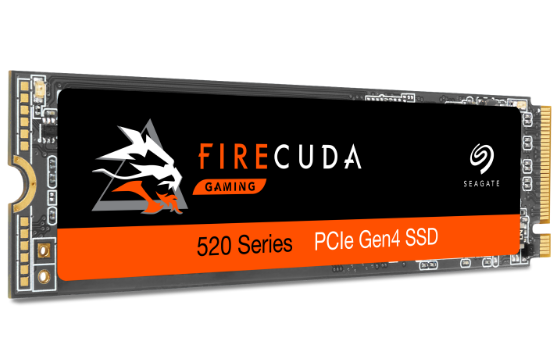 The Most Competitive Edge

NAND Acceleration
Upgrade to PCIe Gen4 x4 on next-gen 3D TLC NAND in a M.2 2280 NVMe form factor, and sequential read/write up to 5000/4400 MB/s.

Leading Performance
Dominate with a plug-and-play gaming storage boost that is backwards compatible with PCIe 3.0 platforms and AMD X570 chipset PCIe 4.0 motherboards.

Enviable Endurance
Take advantage of a 5-year limited warranty, 1.8M hours MTBF, and up to 3600TB TBW (Total Bytes Written).
Level Up to Impressive
Standard drives won't help you level up because they aren't made for the sustained abuse of top-tier gaming.

FireCuda 510 SSD delivers durable speed for the long haul and provides fast PC gaming storage speeds so you spend less time loading levels and maps, fewer seconds respawning, and experience reduced stuttering in open-world gaming.
Game Like a Pro

Boss Level Speed
Unleash PCIe G3 x4, NVMe 1.3 speeds up to 6× faster than SATA SSD, and sequential read/write up to 3450/3200 MB/s.

Gaming Versatility
Upgrade your gaming laptop or PC with a super slim M.2 2280 internal SSD, in capacities up to 2TB.

Future Reliability
Leverage an internal solid-state drive built for 1.8M hours MTBF and up to 2600TB TBW (Total Bytes Written).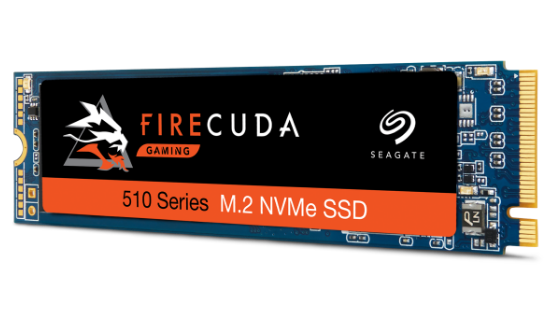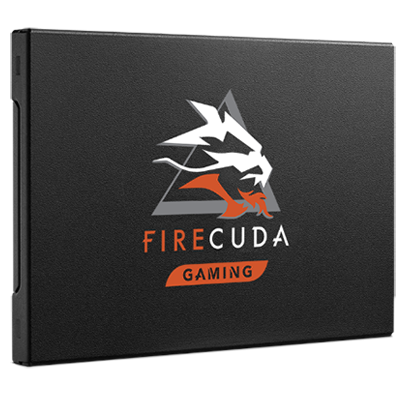 Load Fast, Play Hard
Designed for speed, endurance, and capacity, FireCuda 120 can take everything PC games throw at it.

With up to 4TB of space, maxed out SATA 6Gb/s speeds, and the durability of up to 5600TB TBW (Total Bytes Written), this SSD plugs in and loads up quickly. Give your battlestation a boost, the FireCuda 120 is ready to play.
Ready to Play

Super SATA Speeds
Unleash SATA 6Gb/s speeds of 560/540 MB/s (sequential read/write)—up to 30× faster than hard drives.

High Capacity
Build up your library with multiple capacities up to 4TB.

Long-Term Reliability
Built for 1.8M hours MTBF and up to 5600TB TBW (Total Bytes Written), this SSD keeps playing.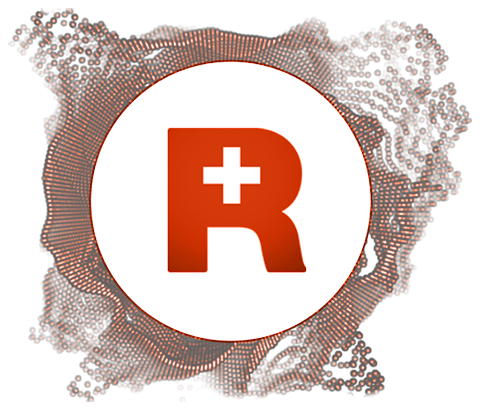 Insure Your Drive
A Rescue Data Recovery Services plan is available for purchase when you register your FireCuda drive.1 You'll have access to a global team of world-class data recovery experts in case of unexpected data loss.

1. Rescue Data Recovery Services plan are not available in all countries. Please contact your Seagate sales representative for further details.