GAME READY
GEFORCE® GTX 10 SERIES


WINNER WINNER
CHICKEN DINNER
Take on this year's hottest game, PlayerUnknown's Battlegrounds,
with the ultimate gaming platform, GeForce® GTX 10 Series.

Upgrade today and Game Ready.


SHARE YOUR GREATEST GAMING MOMENTS
Automatically capture all your PlayerUnknown's Battlegrounds knockouts, kills, and chicken dinners with GeForce Experience™ ShadowPlay™ Highlights. Then upload them directly to YouTube or share on your social media channels.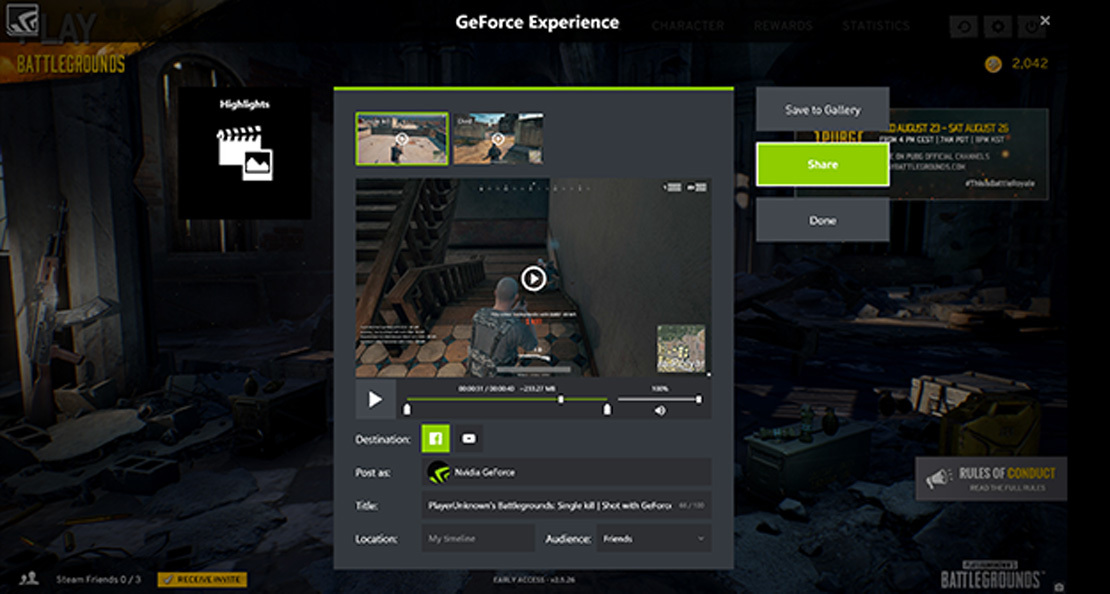 Get GeForce® GTX 10 series
Game Ready for PlayerUnknown's Battlegrounds