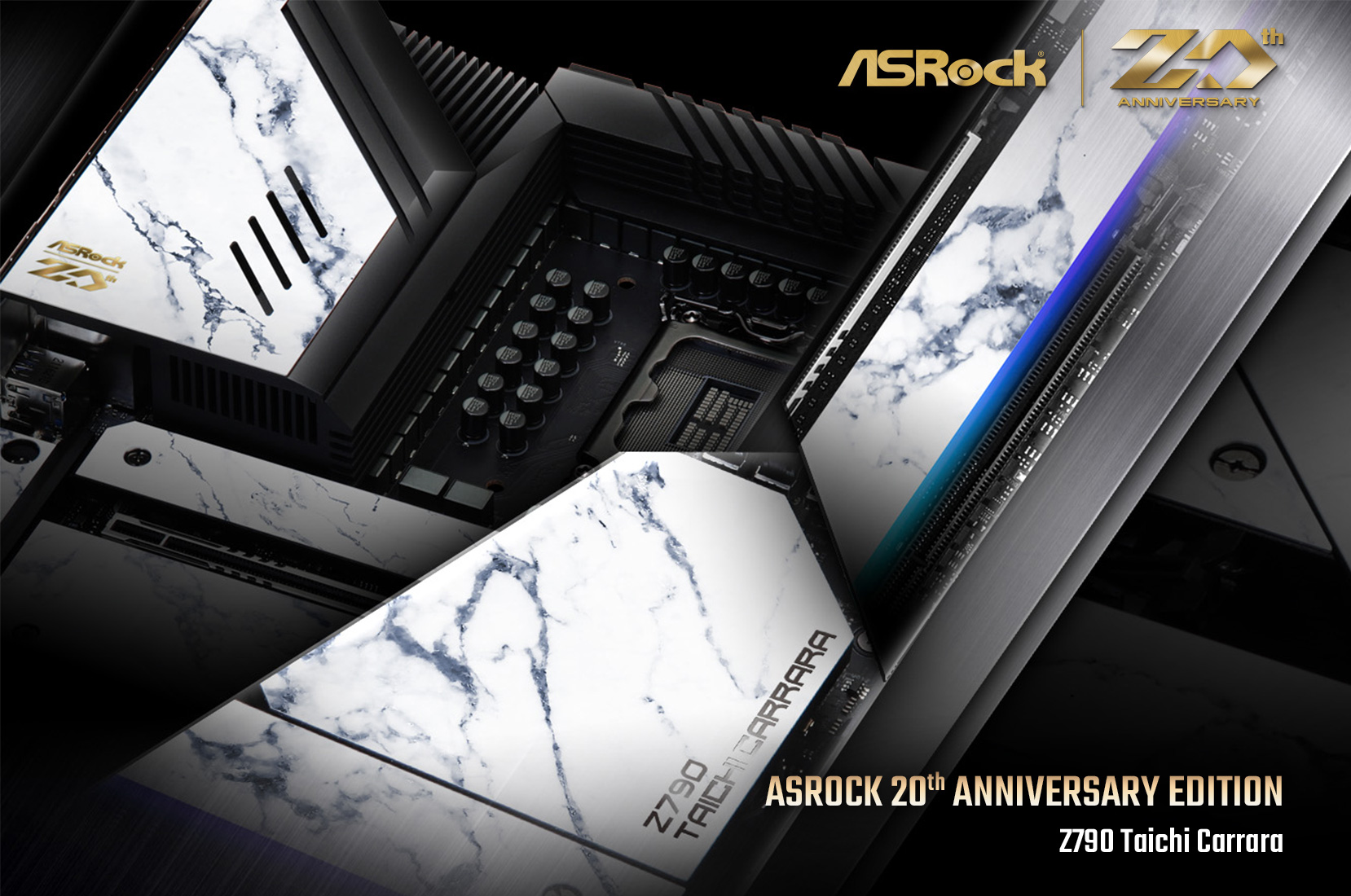 24 + 1 + 2 Power Phase, SPS (Smart Power Stage) for VCore & GT
Featuring 24+1+2 phase SPS (Smart Power Stage) technology, these motherboards are optimized for monitoring current and temperature of each phase, thus delivering smoother and neater power to the CPU with enhanced performance and OC capability.
Blazing M.2 Gen 5 Fan Heatsink
To unleash the full potential of the latest PCIe 5.0 M.2 SSD, an M.2 Fan Sink was specially designed for ASRock motherboards. They are able to deliver maximum cooling performance for stabilizing and maintaining top performance.
Note : ASRock Blazing M.2 Gen 2 Fan Heatsink is not included with motherboard packages but is available as an optional accessory on ASRock Intel 700 series motherboards.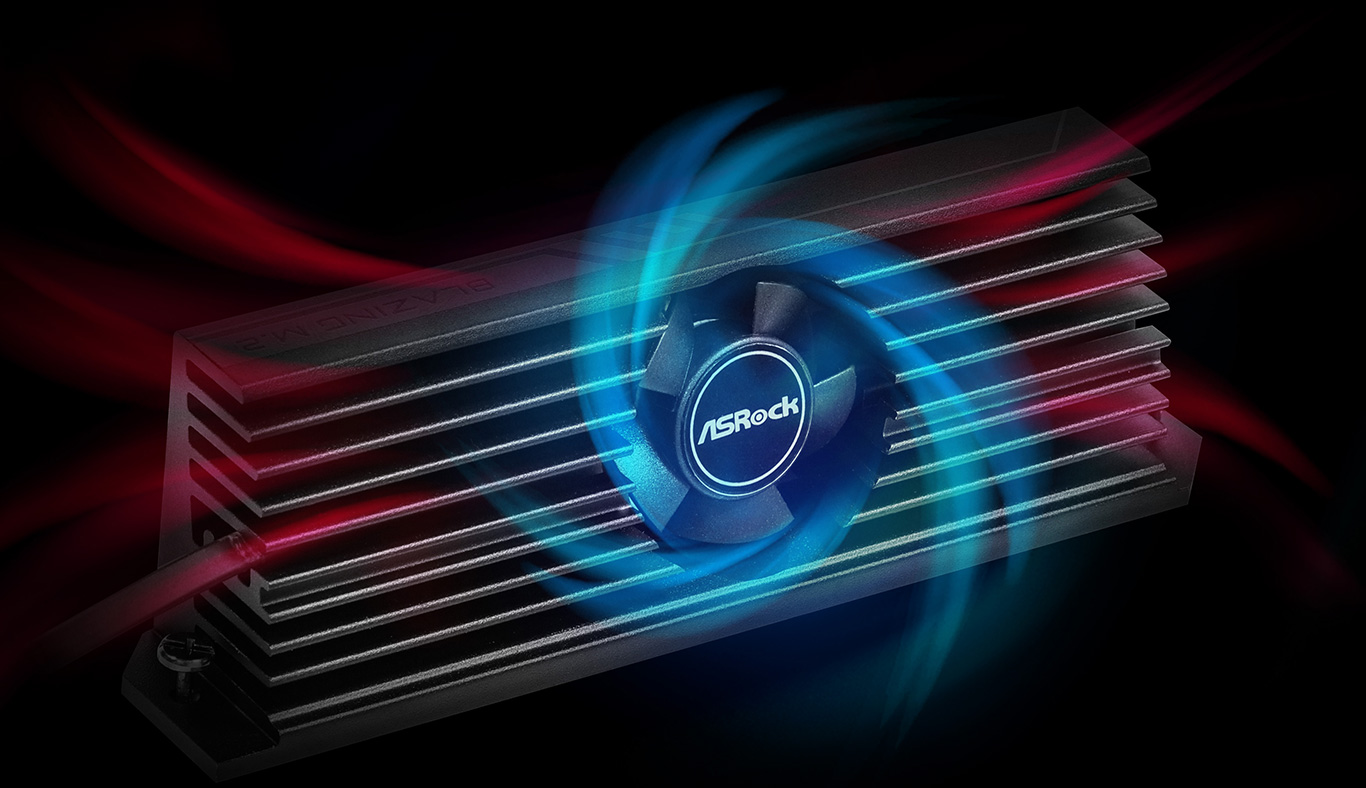 Intel® Thunderbolt 4 / USB 4 Type-C
Thunderbolt™ 4/USB 4 technology offers a fast and simple level of connection for work or home. It enables lightning-fast data transfer up to 40Gbps and connects external monitors, Thunderbolt™, and USB devices with a single Thunderbolt 4 cable.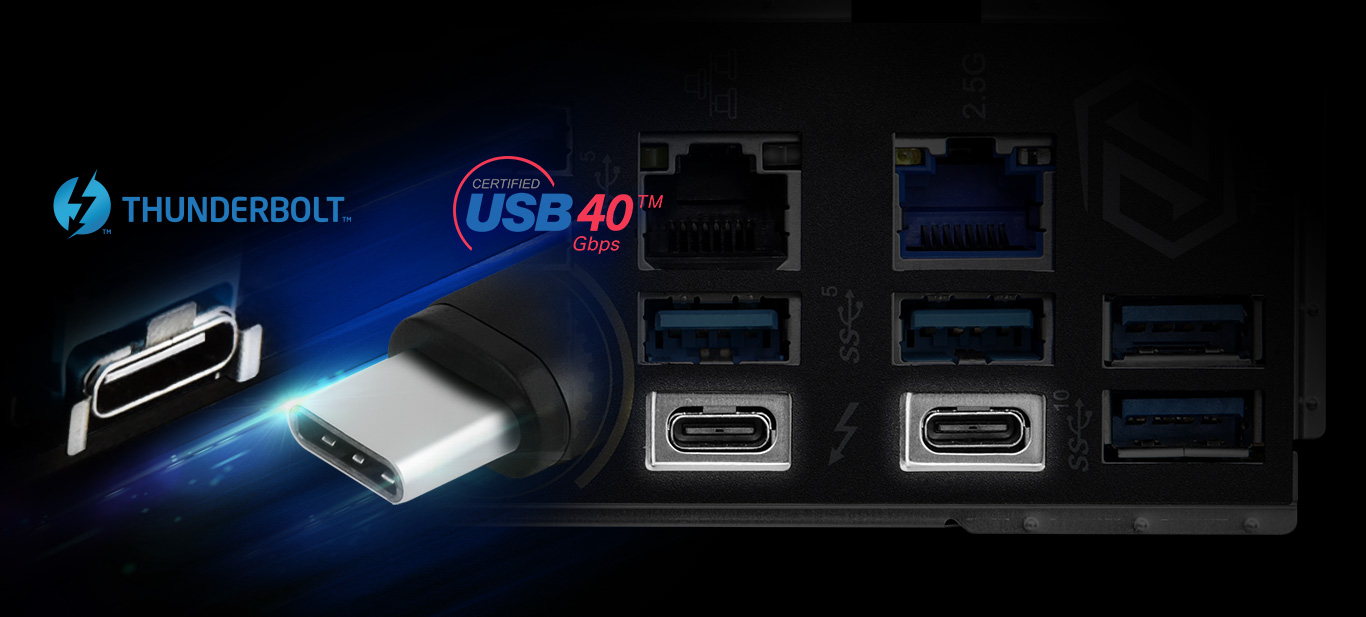 Lightning Gaming Port
(Patent Pending)
Aimed for die hard gamers and enthusiasts! Lightning Gaming Ports are sourced from two different controller interfaces that assist gamers in connecting their high-speed mice/keyboard with lower jitter and latency!
Auto Driver Installer
These ASRock Motherboards come with pre-installed LAN drivers that ensure strong internet connectivity. The Auto Driver Installer function allows users to install drivers needed quickly and easily.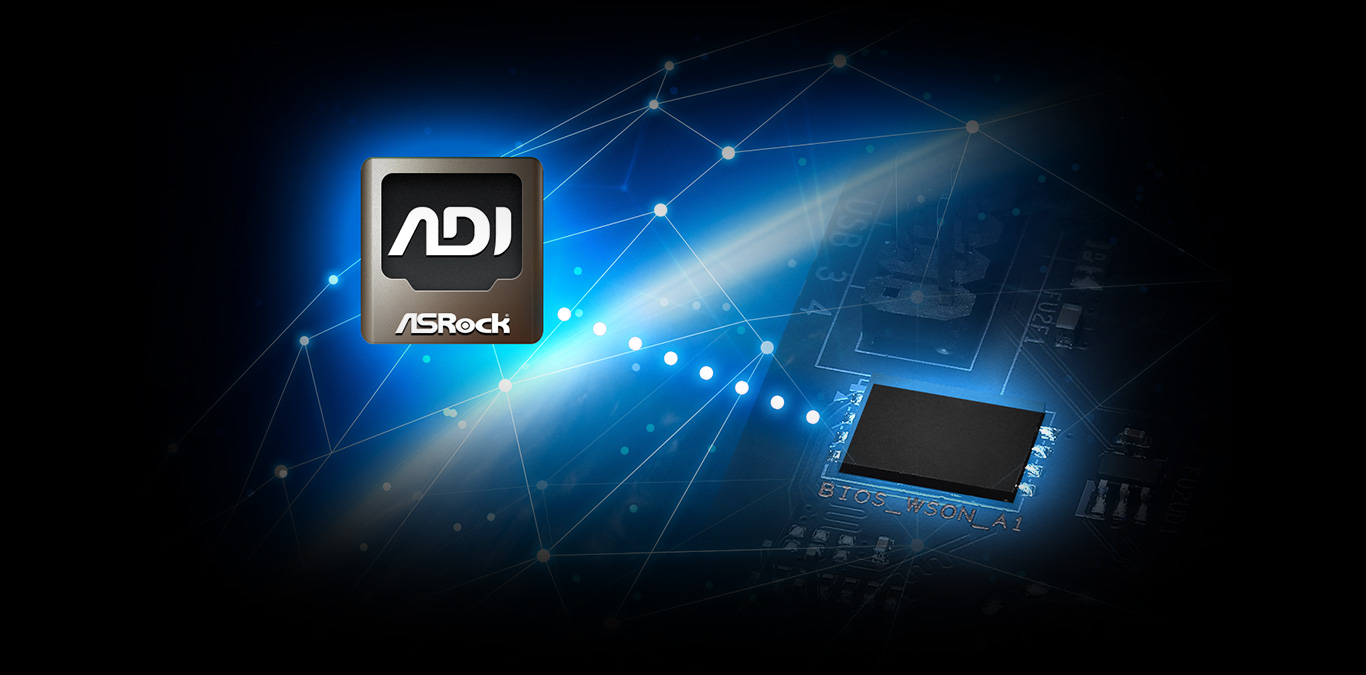 Ultimate DDR5 Design
Reinforced DIMM Slot
The reinforced DIMM slot is surfaced-mounted to the motherboard to give better physical strength as well as a more stable memory signal; with this superior revolutionary design, it is capable of dramatically overclocking the DRAM module up to insane frequencies.
DIY-Friendly Design
Due to the unique electrical architecture of DDR5 DIMM, there's a high risk of damaging the memory module if AC power isn't disconnected properly during removal or installation. To prevent this, ASRock has implemented a trouble-free protection circuit on every DDR5 motherboard, lowering the risk of damaging your memory module.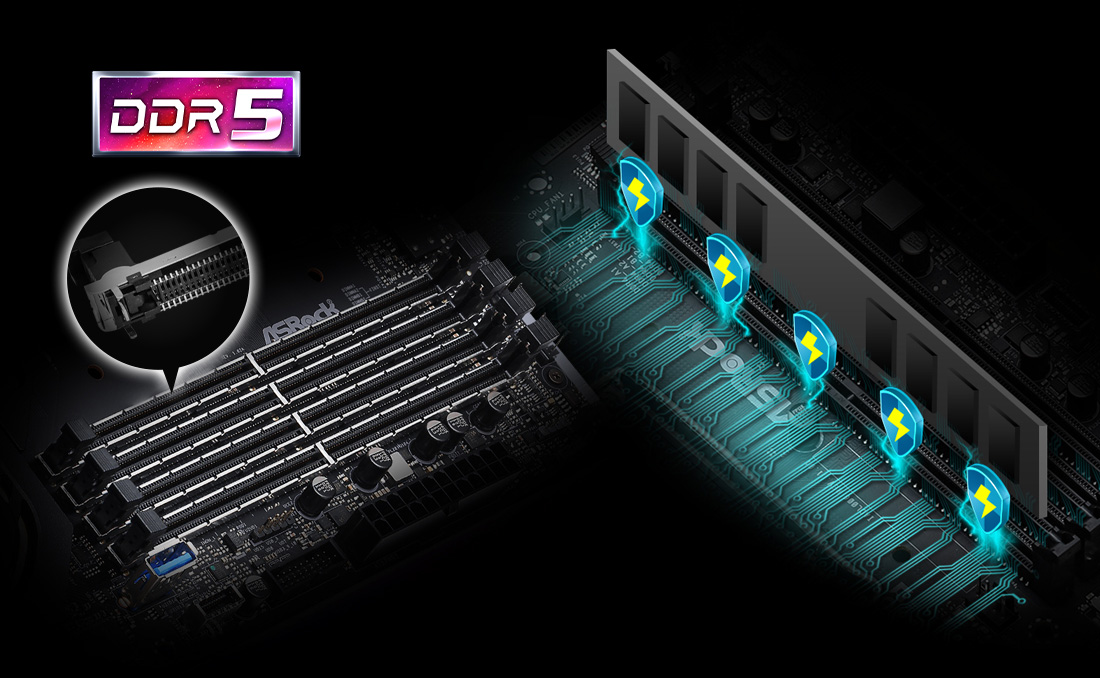 Killer™ Ethernet E3100 + Wi-Fi 6E AX1675x
The Killer Ethernet controller is designed specifically for competitive gamers and performance-hungry users; these motherboards come with both Killer E3100 2.5G Ethernet & Wi-Fi 6E solutions, and the enhanced detection and prioritization engine provides the ultimate networking experience for gaming and multimedia applications.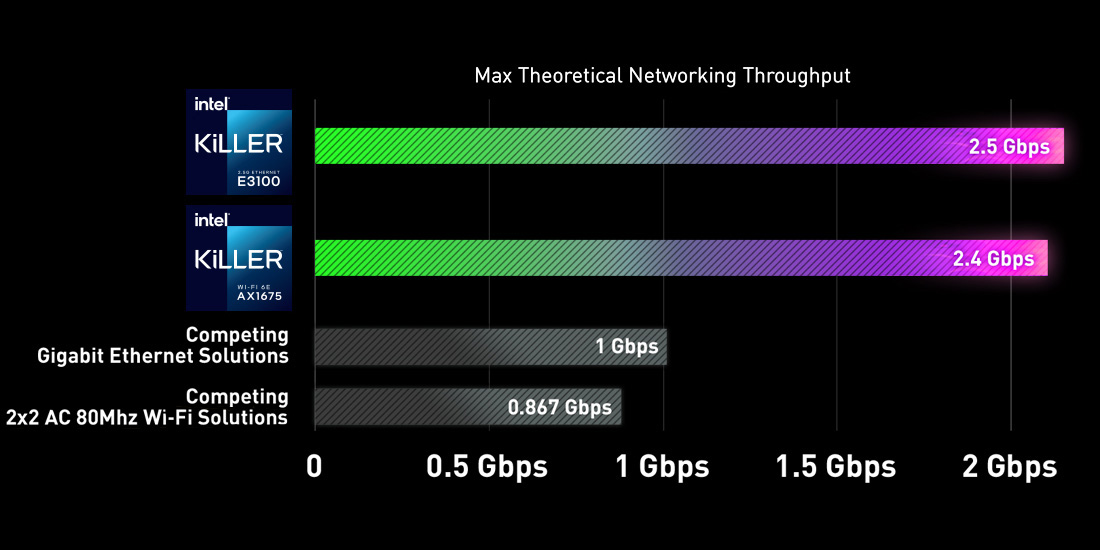 ASRock Intel Z790 Series Motherboards