Logitech G Wireless Gaming Advantage
Our innovative wireless technology solution is the result of a relentless commitment to solve the fundamental challenges in wireless features: latency, connectivity, and power. Now used by leading eSports pros to win tournaments, our gear – featuring 1ms LIGHTSPEED connectivity, HERO sensor precision and efficiency, and POWERPLAY continuous charging – is the best option for seamless pro-grade performance.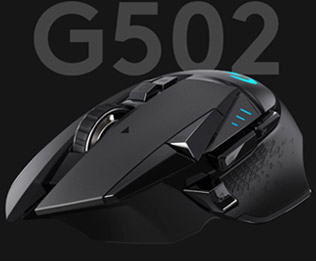 The icon reinvented. The world's best selling gaming mouse has been reengineered for LIGHTSPEED.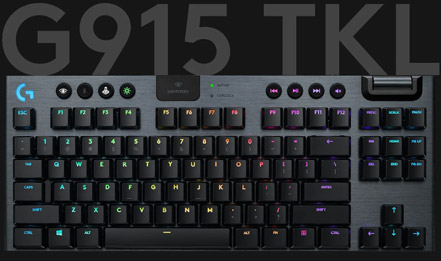 High performance. Minimal form. All the requisite performance technology in tenkeyless design.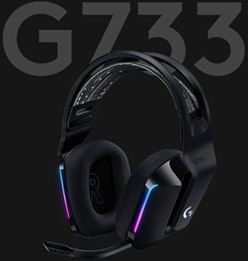 A super clean fully-featured headset with Pro-G 40mm drivers, flip-up-to-mute mic and 15 hour battery life.
G502
LIGHTSPEED Wireless Gaming Mouse
G502 is an icon, topping the charts through every generation, and the mouse of choice for serious gamers. Now, G502 joins the rank of the world's most advanced wireless gaming mice with the release of G502 LIGHTSPEED. LIGHTSPEED is ultra-fast and reliable with performance trusted in competition by eSports pros. G502 LIGHTSPEED also features the next-generation HERO 25K sensor and is POWERPLAY compatible. With this complete advanced technology remastering, G502 LIGHTSPEED still retains the same beloved shape – and achieves a 7-gram weight reduction.
G915 TKL
Tenkeyless LIGHTSPEED Wireless RGB Mechanical Gaming Keyboard
A breakthrough in design and engineering, now in black and white colorways. G915 TKL features LIGHTSPEED pro-grade wireless, advanced LIGHTSYNC RGB, and high-performance low-profile mechanical switches. Meticulously crafted from premium materials, the G915 TKL is a sophisticated design of unparalleled beauty, strength, and performance, now in an even more compact form factor. G915 TKL. Play the next dimension.
G733
LIGHTSPEED Wireless RGB Gaming Headset
Finally, a headset that can be as expressive as you. G733 is wireless and designed for comfort. And it's outfitted with all the surround sound, voice filter, and advanced lighting you need to look, sound, and play with more style than ever.
Tenkeyless LIGHTSPEED Wireless RGB Mechanical Gaming Keyboard

See Details