Z490 AORUS motherboards provide incredible precision and stability in delivering power to the most energy-sensitive components, allowing enthusiasts to get the maximum overclocking performance from the latest 10th Gen. Intel® Core™ processors. AORUS is bringing the Tantalum Polymer Capacitors array, typically a server grade component, onto the Z490 platform. Due to its high resistance to temperature changes, this design highly improves transient response and stability under overlocking and heavy loading conditions.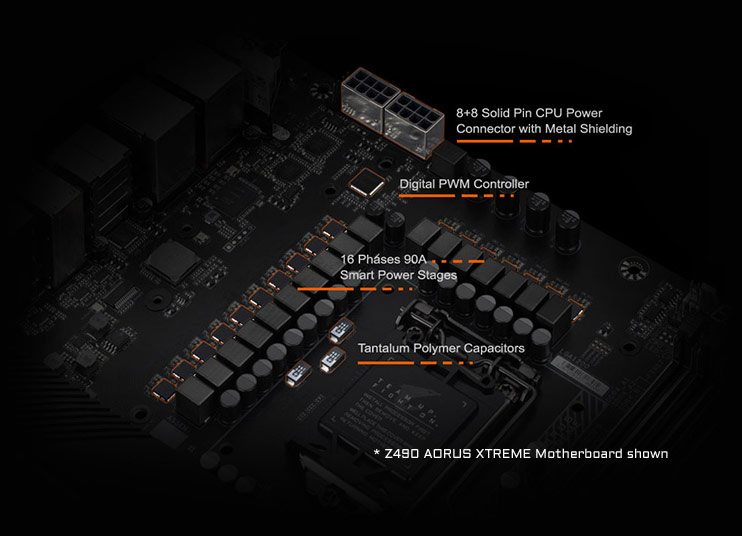 Premium Z490 AORUS motherboards are deployed with Thermal Reactive Armor, an innovative thermal design that tackles heat dissipation on multiple fronts. On the Z490 platform, AORUS has improved on several key thermal aspects to ensure the best CPU, Chipset, SSD stability and low temperatures under full load application and gaming.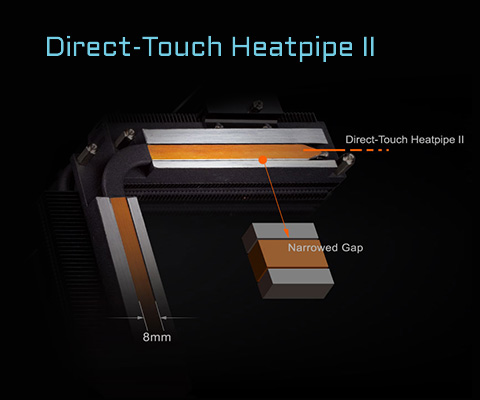 Direct-Touch Heatpipe II enhances heat transfer on the MOSFETs by increasing the heatpipe's diameter (8mm) and narrowing the gap between the heatpipe and heatsink.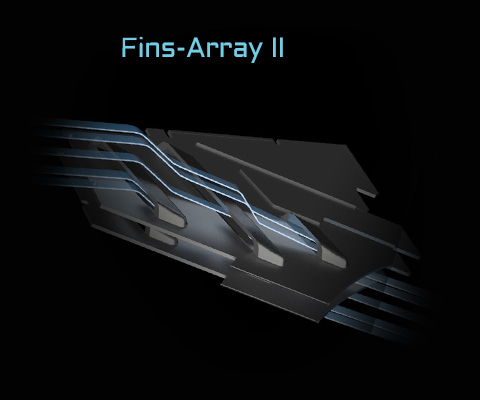 Fins-Array II uses a louvered stacked fin technology that promotes better airflow and heat exchange. Heat flow that goes through the fins will enter from the leading edge of the louver and is then directed by other louvers or fins.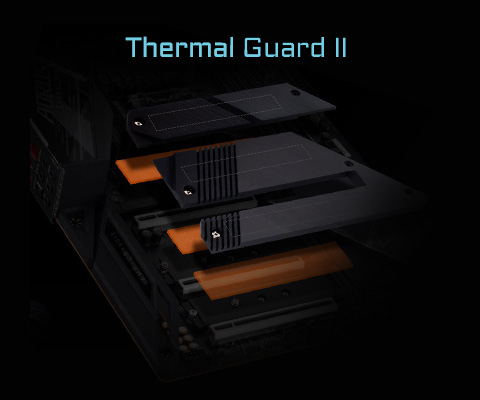 The M.2 Thermal Guard II uses a double-sided heatsink design and prevents throttling and bottlenecks on high speed M.2 SSDs by dissipating heat before it becomes an issue.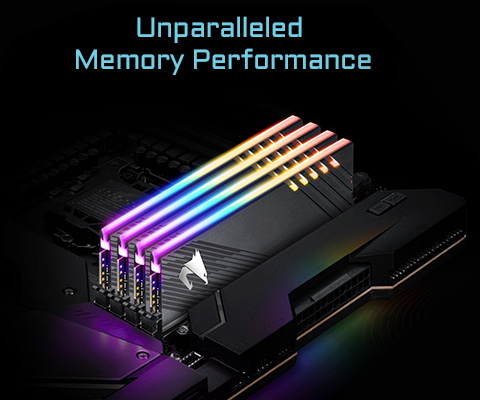 AORUS offers a proven platform that ensures proper compatibility with memory profiles up to 4800MHz and beyond. AORUS motherboards also utilize a new shielded memory design that minimizes noise and electrical interference.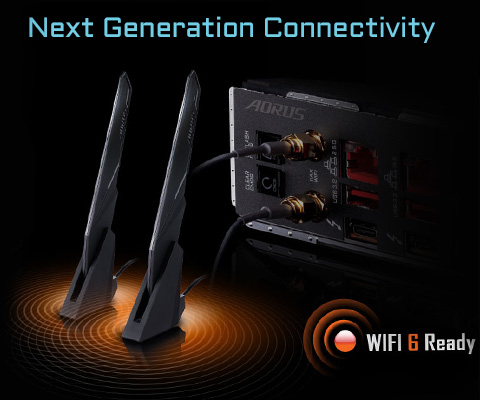 Enjoy smooth video streaming, better gaming experience, and fewer dropped connections with Intel WIFI 6 and Intel 2.5 GbE LAN, which is available on most Z490 AORUS motherboards.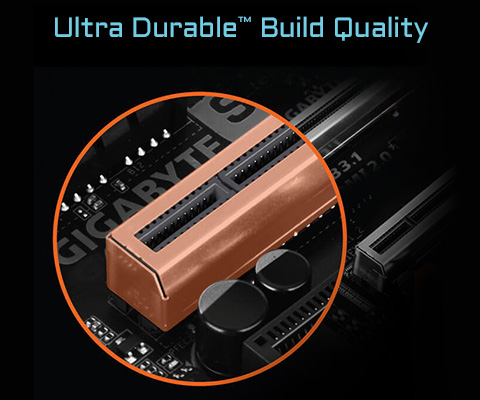 GIGABYTE motherboards are forged with Ultra Durable components to ensure system longevity. The improved thermal pads, reinforced PCIe armor, and solid pin power connectors improve the functionality throughout the motherboard. Q-Flash Plus is a useful utility that allows users to update their BIOS without installing the CPU, memory and graphics card.

GIGABYTE's VISION series motherboards were designed with creators in mind offering a no compromises platform that excels in performance, functionality, and stability. The VISION series paves the way for creators to work faster and efficiently with its powerful VRM Design, next generation connectivity, and creator focused features.