No matter which GeForce RTX 30-series GPU you're after, you'll find that ASUS have buffed up the cooling, power, and style of our graphics cards to deliver all the performance on tap from these chips. Each card is tuned to the needs of different builders.
Maxed Out Heatsink
MAXCONTACT
To allow more thermal headroom for the new high-performance chipset, ASUS MAXCONTACT improves the surface smoothness of the heatspreader at the microscopic level. The extra flatness allows for better contact with the die for improved thermal transfer.
Axial-Tech Upgrades
Optimized for a new, larger heatsink that features more fins and surface area than last gen. ASUS cards leverage tried-and-true Axial-tech fan design. Three fans working in tandem to satisfy the thermal demands of NVIDIA's new high-octance design.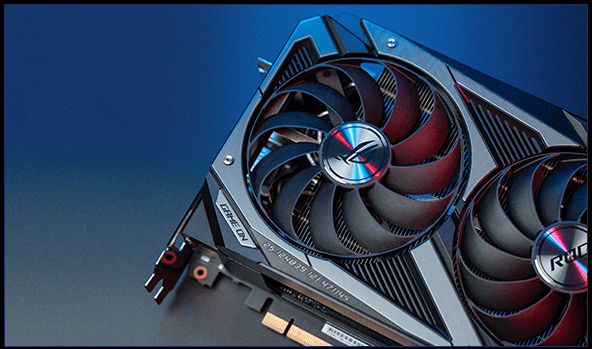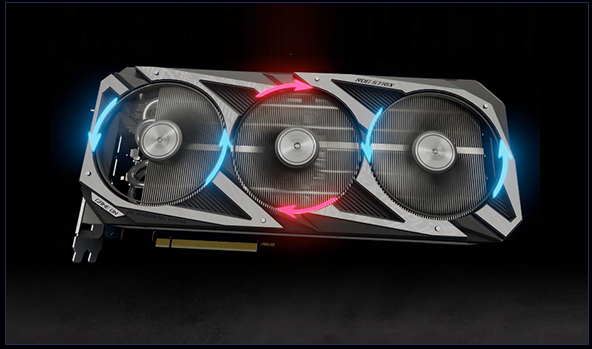 New Directions
The fans have been smartly tuned with a reserved rotation for the center fan, reducing turbulence and fan-stop mode that kicks in when the GPU temp falls below 55 degrees.
Fresh Shroud
ROG Strix cards features a new face with metal accents that mirror the design aesthetic of ROG and ROG Strix motherboards. Mixing surface textures and materials make a statement when vertically mounted and lit by chassis LEDs.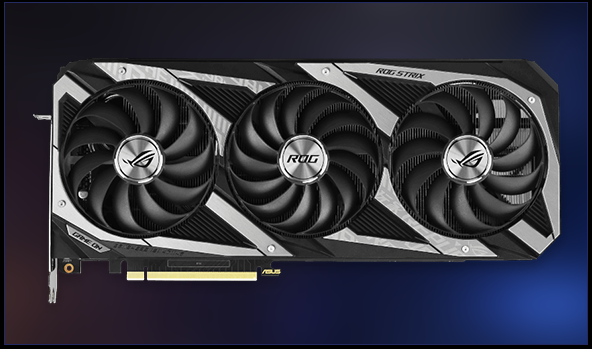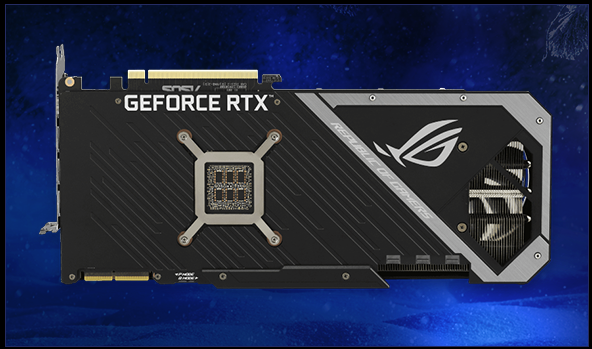 It's Cooler Out Back
A wide backplate vent and shortened PCB allows hot air to escape towards chassis exhaust fans instead of being recycled by the BPU's circulating cooler design. A GPU bracket provides extra stability to the critical connection between die and heat spreader.
Fresh Shroud
An all-aluminum shroud adds robust protection to TUF Gaming graphics cards and a no-nonsense industrial design and grayscale colorway fits in to any build with ease.
It's Cooler Out Back
Most of the rear is swathed in a protective metal backplate that prominently features a wide vent. Beneath the GPU, a bracket provides consistent mounting pressure between the die and heat spreader. Stainless steel is used for the I/O bracket to protect ports and provide a more secure mount.
© ASUS Computer International. All specifications and terms are subject to change without notice. Please check with your supplier for exact offers on selected models. Products may not be available in all market. Product may not be exactly as shown in photos. Brand and product names mentioned are trademarks of their respective companies. ASUS shall not be liable for technical or editorial errors or omissions contained herein.