Are you an E-Blast Insider?
Panasonic Eneloop Pro AAA 950mAh 500 Cycle New High Capacity Ni-MH Pre-Charged Rechargeable Batteries 4 Pack
950mAh typical, 900 mAh minimum
Recharge up to 500 times
Maintain 85% of their charge up to 1 year (when not in use)
No memory effect - batteries can be recharged when fully, or partially discharged
Work in extreme temperatures down to -4 DegreeF
eneloop pro High Capacity 2550mAh Ni-MH Pre-Charged Rechargeable Batteries
eneloop pro Ni-MH "Low Self Discharge" batteries utilize Panasonic's advanced rechargeable battery technology providing up to 2550mAh1 of power (AA batteries) and the ability to be recharged up to 500 times2.
eneloop pro battery cells deliver consistent power performance, maintain 85% of their charge for up to one year1, come pre-charged by solar power (at the factory)3 and are ready to use out of the package. These eneloop cells also have increased power, added storage life and extreme temperature performance down to -4 degrees Fahrenheit.4
eneloop 2550mAh typical /2450mAh Ni-MH minimum (AA)1
950mAh typical / 900mAh minimum (AAA)1
Hold up to 85% of their charge after one year of non-use1
Can be recharged up to 500 times2
Pre-charged at the factory using power generated from solar energy and ready to use right out of the package3
Work in extreme temperatures down to –4°F4
Batteries can be recharged when fully, or partially drained
Ni-MH, Low Self Discharge rechargeable batteries
EXTREME POWER
eneloop pro, Ni-MH rechargeable batteries feature added mAh power, making them the perfect choice for DSLR flash units, game controllers and other devices that require additional power. While eneloop pro batteries were designed to provide more power for high drain devices they will also perform well in conventional devices that require AA or AAA batteries.
WHAT MAKES ENELOOP SO INCREDIBLE
eneloop batteries utilize a highly-durable super lattice alloy which prolongs the life of this important material. Improvements to this superlattice alloy have increased hydrogen stability resulting in reduced self-discharge and long lasting, stable voltage output.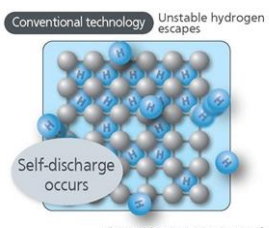 Crystal lattice structure of the hydrogen storage alloy
Improvements to the conductive surface layer of the active (positive) electrode material (made primarily from nickel-metal hydride) produce greater conductivity and durability. By limiting the degradation of the conductive layer, it has been possible to reduce performance degradation during repeated use and thus increase the number of times that eneloop batteries can be recharged – all without increasing the amount of negative electrode alloy used.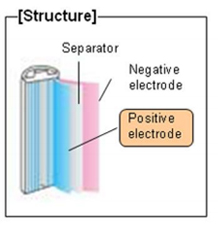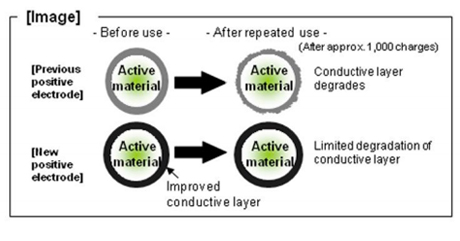 A strong, thin outer casing also provides improved internal cell space efficiency of the eneloop battery design. This battery shell optimizes the balance of the components and when combined with the improved alloy material and conductive surface layer of the positive electrode active material enables the new eneloop cells to be recharged up to 500 times2.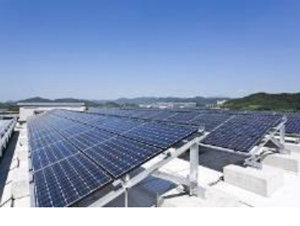 ENELOOP...CLEAN ENERGY FROM THE FACTORY TO YOUR DEVICE
eneloop's unique "Clean Energy Loop" initiative is a reality. All eneloop 2100 cycle and eneloop pro batteries are pre-charged at the factory in Japan using power generated from solar energy. This process is certified twice a year by the Green Energy Certification Center.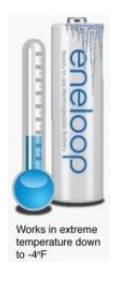 KEEP YOUR DEVICES POWERED IN "EXTREME" COLD WEATHER
Keep your tactical flashlights, walkie-talkie radios, battery powered lanterns, cameras and other devices powered in the winter. eneloop 2100 cycle and eneloop pro batteries deliver exceptional performance at extreme low temperatures, down to –4°F.
WHEN CAN 1.2V BE BETTER THAN 1.5?
eneloop…Consistently High Voltage Level
The initial voltage level of a battery provides no indication of how long the battery will last or how much power it can deliver. Alkaline battery cells rapidly drop below 1.5V soon after they are put into use and the voltage continues to steadily decline over time.
Since alkaline cells are non-rechargeable, they must be discarded and then replaced. eneloop pro batteries deliver best-in-class Ni-MH high capacity power and "rechargeability" combination up to 500 times. Devices including cameras flash units and wireless game controllers can easily draw more than 1000mA of current; rapidly depleting alkaline batteries power.
eneloop batteries maintain a consistently high voltage level keeping your devices operating for a long period of time. When you use eneloop Ni-MH rechargeable batteries, you will realize that "1.2V" can indeed be better than "1.5V".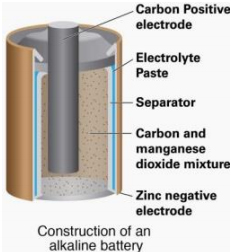 WHY ARE ALKALINE BATTERIES 1.5V?
Regular disposable AA and AAA batteries are considered Primary Cells, more widely recognized as conventional "alkaline" batteries. There are two electrodes inside each cell; one is made of Zinc, known as the anode (the negative terminal) and the other is made of Manganese Dioxide, known as the cathode (the positive terminal). The electrodes are surrounded by an alkaline electrolyte, the chemical from which alkaline batteries get their name.
Battery chemistry of an alkaline battery generates 1.5V. As the chemical reaction fades, so does the power of the alkaline battery cell. This is why the voltage from alkaline batteries drops off shortly after the battery is put into use and the power continues to fade over time.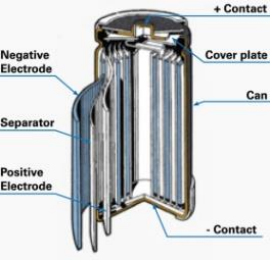 WHY ARE NI-MH RECHARGEABLE BATTERIES 1.2V?
Ni-MH rechargeable batteries have two electrodes inside the cell: Nickel Hydroxide and Hydrogen absorbing alloy. Battery chemistry of a Ni-MH rechargeable battery generates 1.2V. While alkaline batteries experience rapid drops in voltage Ni-MH rechargeable batteries maintain the same voltage throughout most of the entire charge.
The chemical makeup of Ni-MH batteries allows cells to be recharged at any time without having to be fully discharged.
eneloop batteries have continued to raise the performance bar in Ni-MH rechargeable technology. They have increased "low self-discharge" performance on Ni-MH rechargeable batteries which allows eneloop cells to store power for longer periods of time.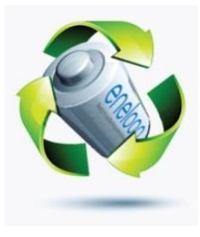 eneloop…THE BIRTH OF A NEW TECHNOLOGY
Since 1931 Panasonic has been a leading manufacturer of battery technology. In 2005 eneloop was launched as a new type of rechargeable battery that would literally change the way people live, work and play. This rechargeable battery was created with a very simple idea in mind: provide a common energy source that can be reused over and over again. This "looping energy" became eneloop. Today, eneloop battery cells are recognized by millions of consumers worldwide as the industry's premier rechargeable battery.
eneloop pro "signature features" include ready to use rechargeable power with up to 2550mAh (AA) and 950mAh (AAA), the ability to hold 85% of their charge for up to one year (when not in use)1 , can be recharged up to 500 times2 , they have no "memory effect" and outstanding performance even in extremely low temperatures (down to -4° F)4.
Americans deposit up to 6 billion disposable batteries into landfills each year! eneloop pro batteries can be recharged up to 500 times2 , which means that the purchase and use of a single eneloop cell can keep hundreds of batteries from entering landfills. They can also be recycled free of charge at any of the 34,000+ Call2Recycle.org recycling centers near you.
---
1 Based on IEC 61951-2(7.3.2)
2 Battery life based on testing method established by IEC 61951-2(7.5.1.3). Results may vary based on conditions of use.
3 As certified by The Green Energy Certification Center
4 Storage at 20° (68°F) ambient conditions (Discharge: 0.2lt) (varies according to conditions of use). eneloop pro batteries need a charger to be recharged. Panasonic Ni-MH battery charger recommended.
Warranty & Returns
Warranty, Returns, And Additional Information
Manufacturer Contact Info
Support Phone: 1-800-211-7262
LOADING...