WIRELESS & WIRED PERKS
Game freely with a reliable 2.4GHz wireless transmission up to 32ft of range combined with the precision and performance of a wired gaming mouse. Play longer by switching to the wired charging mode via USB Type-C.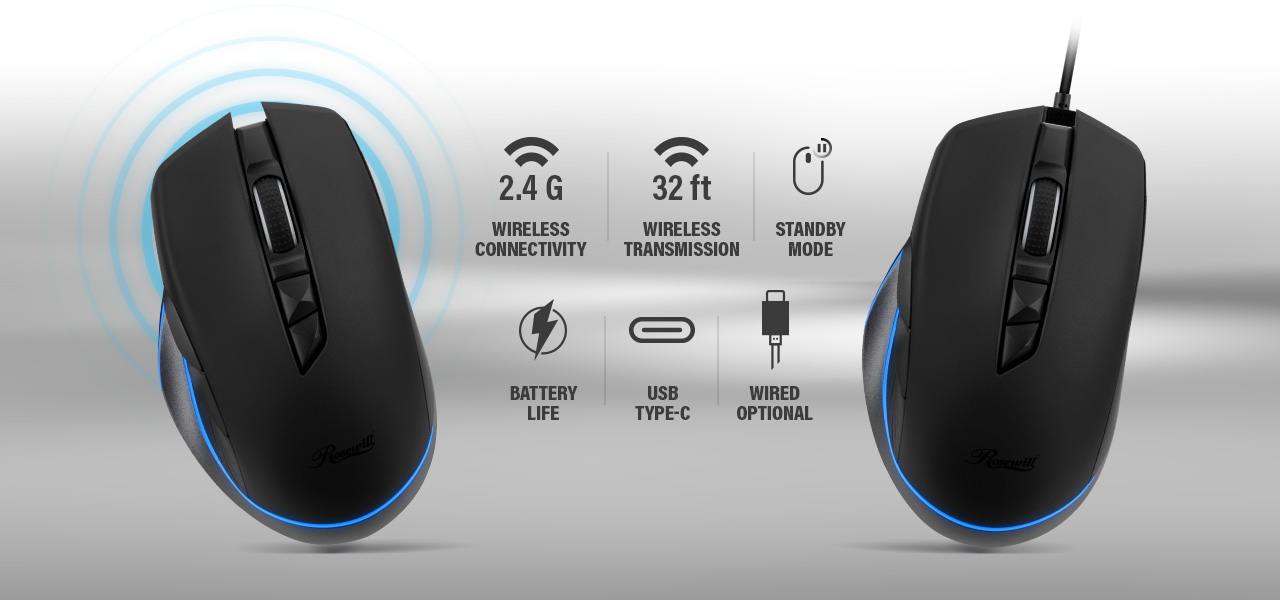 FUNCTIONAL AESTHETICS
Engineered with a matte-black fingerprint resistant surface to keep your gaming mouse looking clean while allowing the colorful LED lights to stand out and amplify your setup.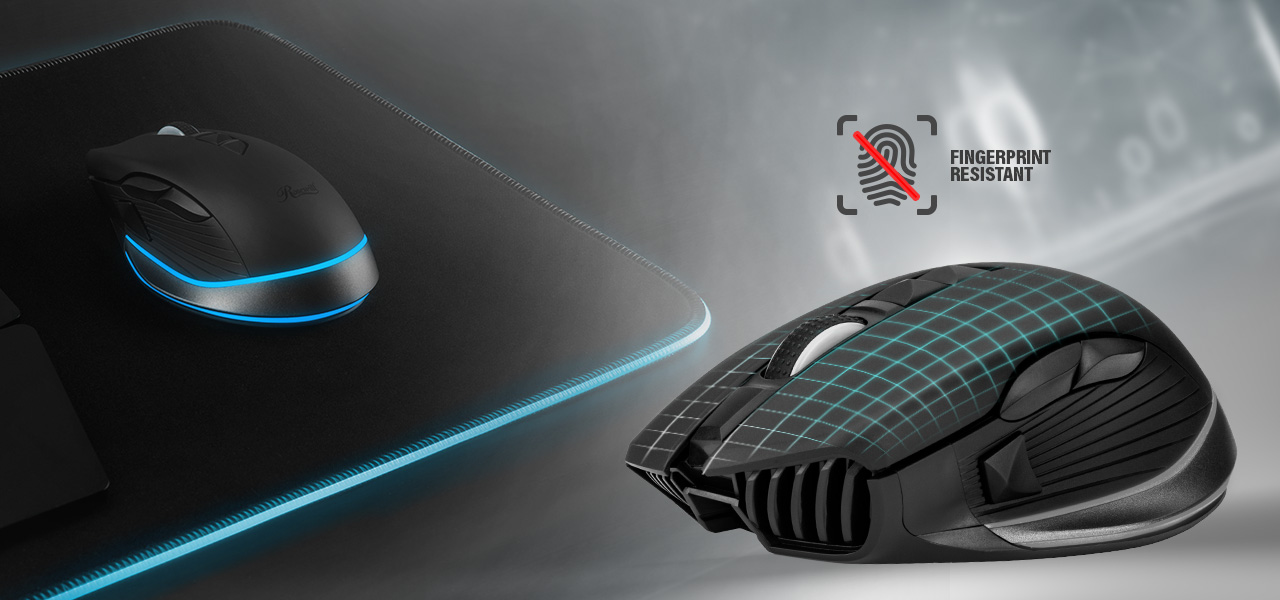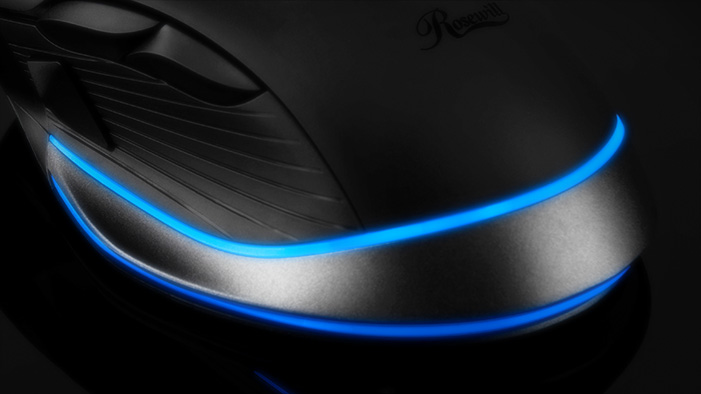 DYNAMIC LIGHTING
Designed with double dynamic LED rim lighting for a unique and bright accent, customizable with the included software suite.
ADJUSTABLE DPI
Use dedicated DPI buttons to select from seven levels starting at 800 to 10K DPI, which can be further configured through the software. Press scroll wheel and back button to toggle between game or office mode polling rates.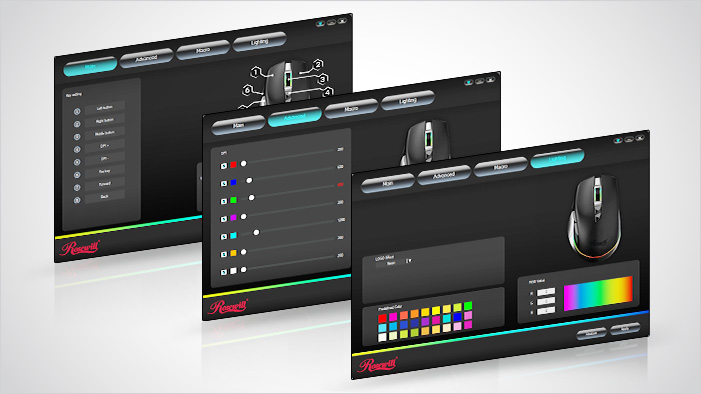 CUSTOMIZABLE SETUP
Dive deeper into software customization by recording macros, changing lighting and programming button configurations including the Fire Key for two times the firepower.
POWER-SAVING MODES
Automatic standby mode after 1 minute of inactivity and sleep mode after 10 minutes of inactivity are built-in to preserve battery life. Simply press any button to reactivate the mouse.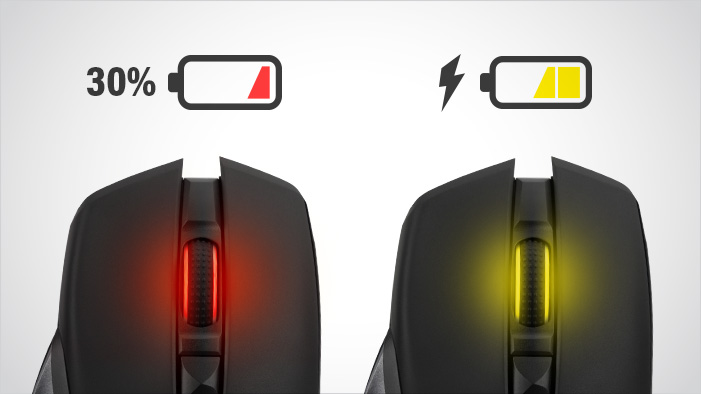 BATTERY INDICATOR
Helpful scroll wheel indicator LED will flash red or yellow when the battery is low and display no indicator light when fully charged. Please refer to the User Manual for more information.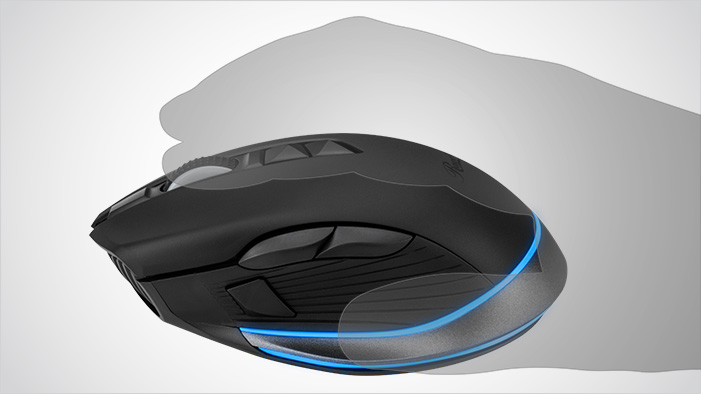 COMFORT GRIP
Comfortable and versatile for all right-hand mouse grip types including claw, tip and palm grip.