Are you an E-Blast Insider?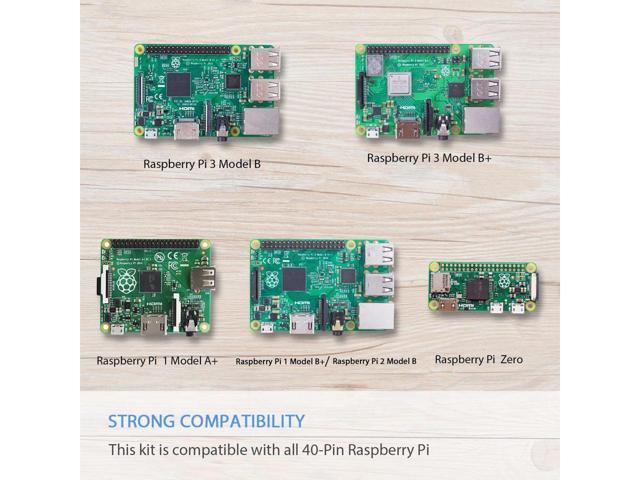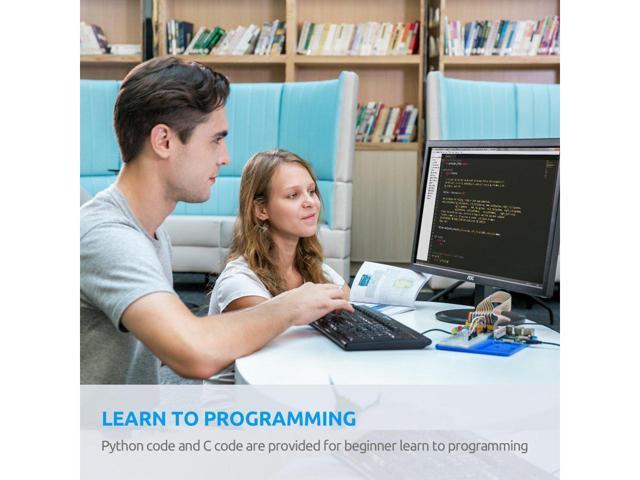 Raspberry Pi Starter Kit PCF8591 Shield, LEDs, Resistors, Sensors, 1602 LCD, IR Remote Control
In stock.
Ships from China.
Fees for brokerage and duty included in price. Most customers receive within 10-32 days.
Come with a colorful booklet including software, video, libraries, introductions, pictures, wiring diagram, code to show how to build(constantly update according to feedback, technical support)
Includes a RPI GPIO-PCF8591 Shield, a lot of LEDs, resisters, Buzzer, Sensors, 1602LCD etc, more introduction about each component can be found on the website printed on the package.
Product description

Package included:
1x Triaxial Accelerometer Sensor Module (ADXL345)
1x DHT-11(Digital Temperature & Humidity Sensor)
1x Ultrasonic Distance Sensor Module
1x PIR Movement Sensor
1x PS2 Joystick Module
1x LCD1602
1x Servo
1x Stepper Motor
1x Stepper Motor Driver Module (Based on ULN2003A)
1x ADC0832
1x L9110 motor driver
1x DC Motor
1x 4*4 Matrix Keyboard
1x Breadboard Power Supply Module
1x 40 pin GPIO Extension Board
1x 40 pin GPIO Cable
2x Light Sensor (Photoresistor)
2x Analog Temperature Sensor (Thermistor)
1x Relay
1x Active Buzzer
1x Passive Buzzer
1x 7-Segment Display
1x 4-bit 7-segment Display
1x LED Bar Graph Display
1x Dot-matrix Display
2x 74HC595
2x Switch
1x RGB LED
8x Red LED
4x Green LED
4x Yellow LED
4x Blue LED
4x Button (large)
5x Button (small)
1x Button cap (red)
1x Button cap (white)
2x Button cap (blue)
16x Resistor (220O)
10x Resistor (1kO)
10x Resistor (10kO)
2x Potentiometer (10KO)
5x Capacitor (104)
4x Capacitor (10uF)
2x 1N4148 Diode
2x 1N4001 Diode
4x NPN Transistor (8050)
4x PNP Transistor (8550)
1x Breadboard
40x Male to Male Jumper Wires
20x Male to Female Jumper Wires
20x Female to Female Jumper Wires
1x Header (40pin)
1x Band Resistor Card
1x Project Box
Warranty & Returns
Warranty, Returns, And Additional Information
Manufacturer Contact Info