Quiet Performance, Vivid Illumination
Add better airflow delivery and stunning looks to your rig with Corsair's HD120 case fans. They're built with ultra-thin fan blades to ensure less vibration and noise. Control the fans' RGB lighting to your heart's desire by customizing each color of the 12 LEDs as well as their lighting effects and effect speed via the 3-button controller. Corsair iCUE software also lets you synchronize the RGB lighting with other compatible components and peripherals.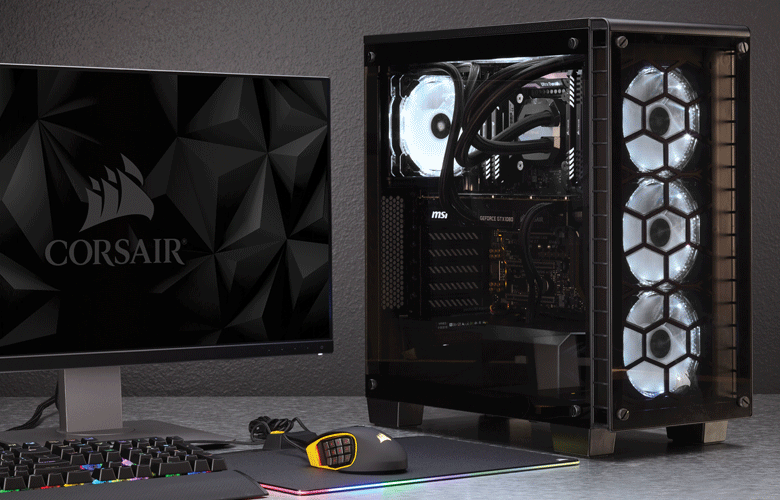 Control Your Look and Your Cool
Through the use of an easy-access 3-button controller, set your fans to stun with fading, breathing, blinking and other LED modes. The HD120 RGB LED fans are tailor-made for those seeking to make their rigs outshine all others.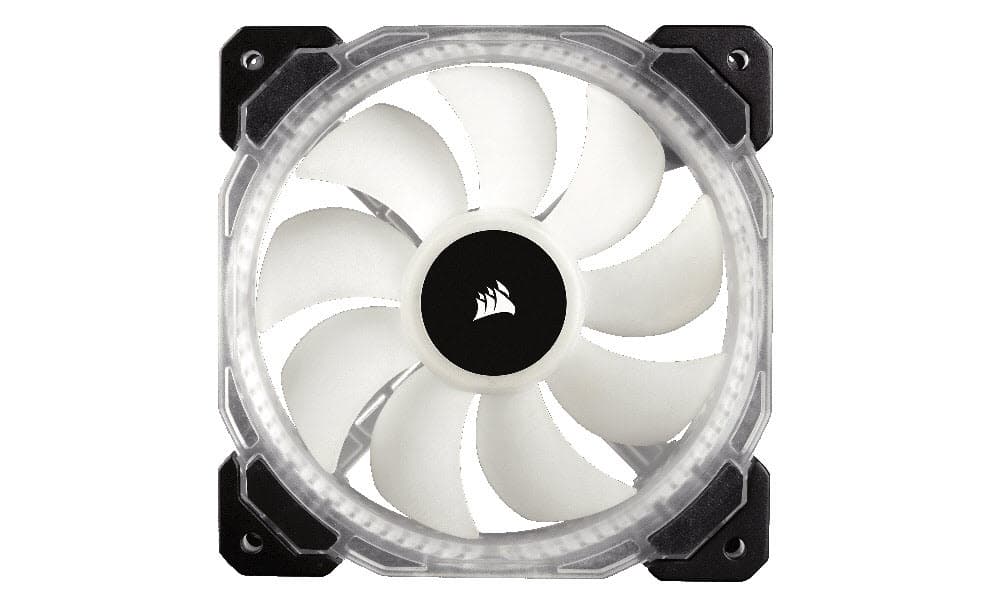 Individually-Controlled RGB LED Lighting
Each of the 12 RGB LEDs, built directly into the fan frame, are fully customizable, allwoing you to unlock nearly endless customization and lighting effects.
Easy-Access 3-Button Controller
Allows you to cycle through lighting effects, effect speeds and individual RGB LED colors.

PWM Control
800-1725 RPM control range.
High Static Pressure
Provides improved performance over standard case fans.
Quiet Performance
Ultra-thin fan blades ensure less vibration, noise and turbulence.

Take Control of the Spectrum
With 12 independent LEDs and 7 unique lighting modes, the HD120 presents a myriad of lighting combinations, all waiting to be discovered. Choose a theme that matches your build or have it stand out, it's up to you.
Intelligent Control, Unlimited Possibilities
Corsair iCUE software brings your system to life with dynamic RGB lighting synchronized across all your iCUE-compatible products, including fans, RGB LED light strips, keyboards, mice and more.