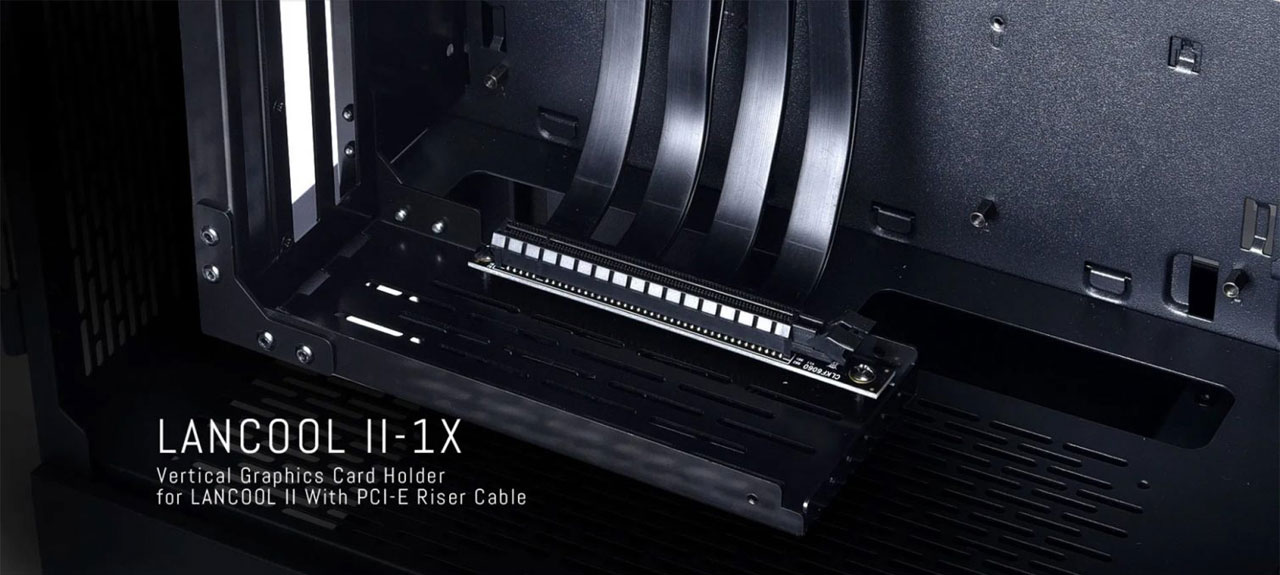 Used specifically with LANCOOL II mid tower computer case. Allows builders to mount the graphics card vertically instead of horizontally. The included PCIe riser cable fully supports PCIe 3.0 for the best possible performance with your high-end graphics card.

Allows you to vertically display graphics cards while still having room for 2x 120 mm fans mounted underneath to create an unobstructed airflow.
Included PCI-E Riser Cable
The 200 mm PCI-E riser cable allows you to mount a PCI-E x16 card.
PCI-E 2.0, PCI-E 3.0
High bandwidth
Safety / Flatness
Data rate: up to 8 Gbps
Note:
In the condition of using the included riser cable (PCIE 3.0) with a PCIE 4.0 motherboard and a PCIE 4.0 GPU, please follow bellow steps to set up your BIOS to make it compatible.
1. Make sure that your motherboard BIOS is the latest version. If not, recommend to update to the latest version.
2. Install your GPU directly onto the motherboard and start.
3. Enter your BIOS, set the PCIE slot from "Auto" to "Gen 3". (Example photo as below, for more please read the manual of your motherboard)
4. Save your settings and turn off the system
5. Install the PCIE 3.0 riser cable onto the motherboard and the GPU, and the system would be able to work.