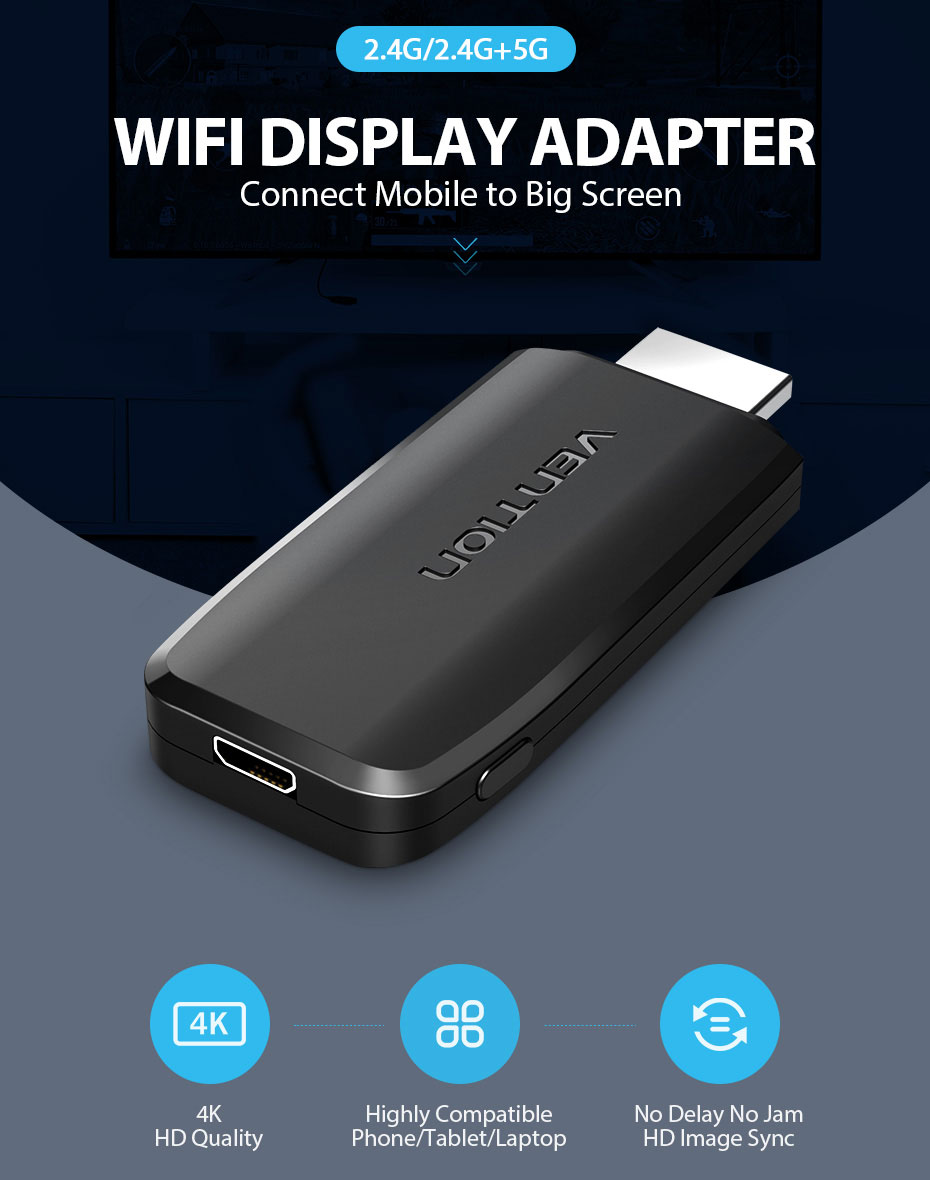 Vention Wi-Fi HDMI Adapter
This gadget allows you to wirelessly stream media or mirror the screen from your phone or tablet, at resolution up to 4K. Great for sharing photos with friends and watching movies, from your smart phone, your everyday buddy that keeps your memory and covers your entertainment needs.
This dongle supports Apple AirPlay, Android MiraCast and DLNA for broad compatibility with various devices. It operates over Wi-Fi, and comes with an external antenna that can be flexibly placed at your desired location for better reception. Installation is a breeze—simply connect it to your TV through HDMI, plug in the antenna and power it up using an USB AC adapter (sold separately).
Avail in two models—ADIB0 with 2.4GHz band, and ADJB0 with 2.4GHz + 5GHz dual band—to meet your needs.
Specifications
Wireless Frequency Band: 2.4GHz+5GHz
HDMI Version: 1.4
Resolution: 4K@30Hz
Chip: AM8272
Shell: ABS
Power Supply: 5V 1A
Package Detail
WiFi Display Adapter*1,
HDMI Extension Cable*1,
Antenna Cable*1,
Instruction Manual*1,