Are you an E-Blast Insider?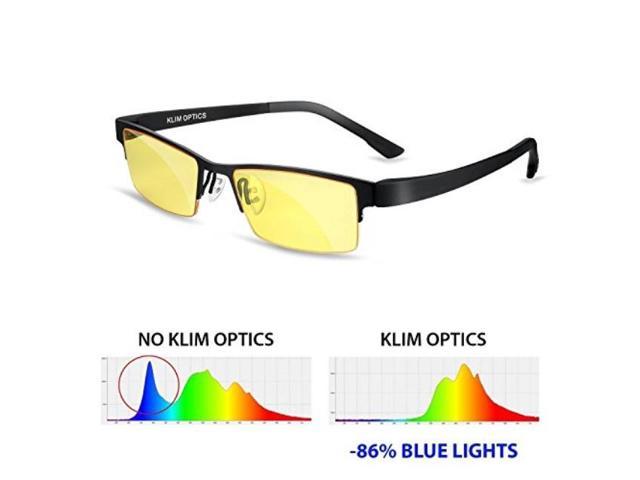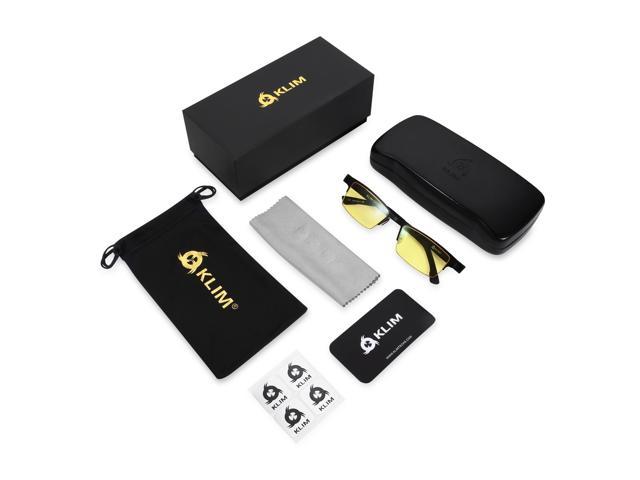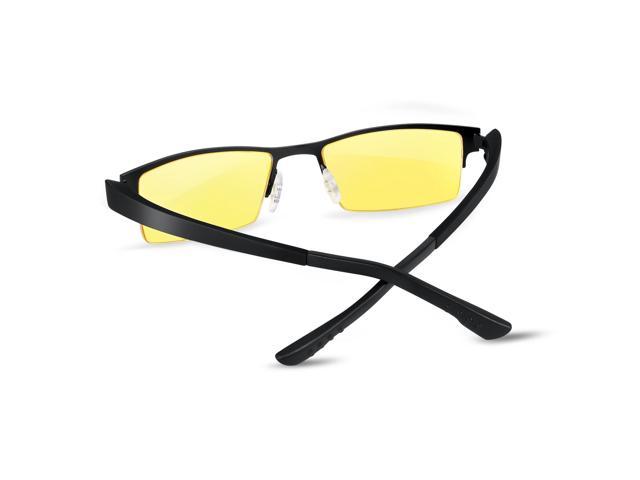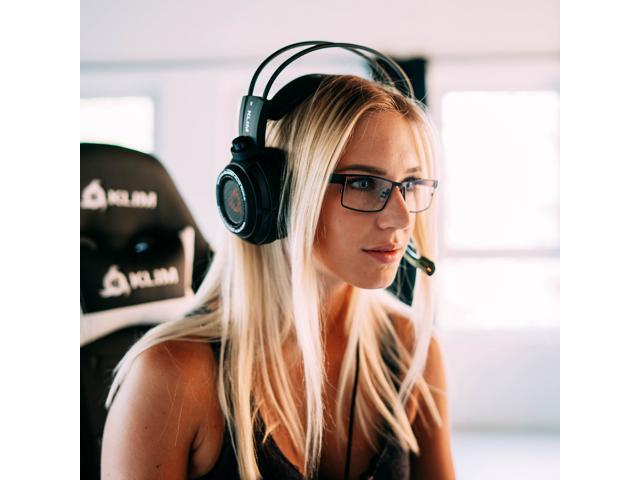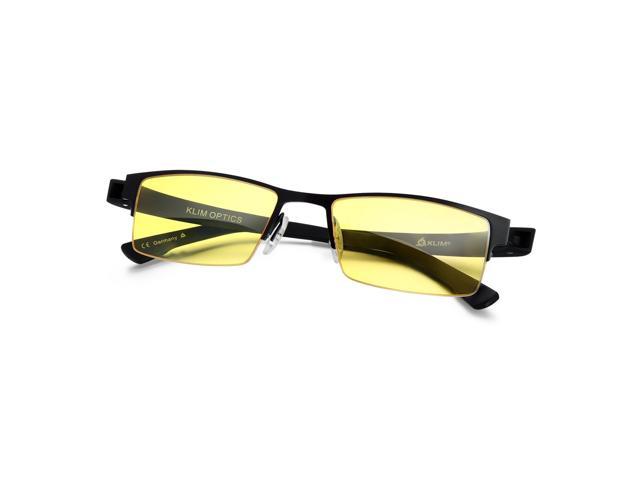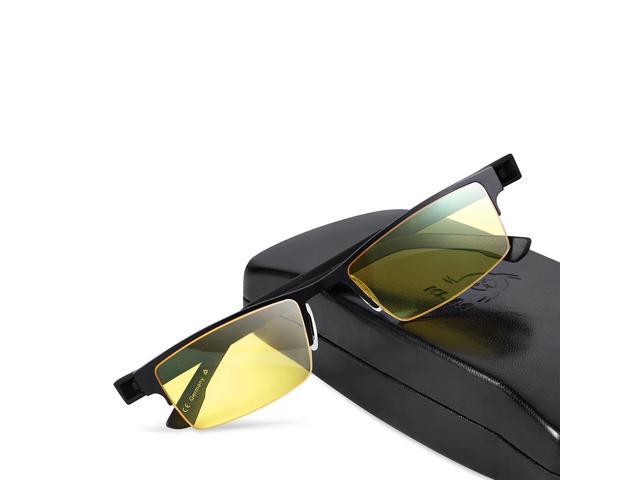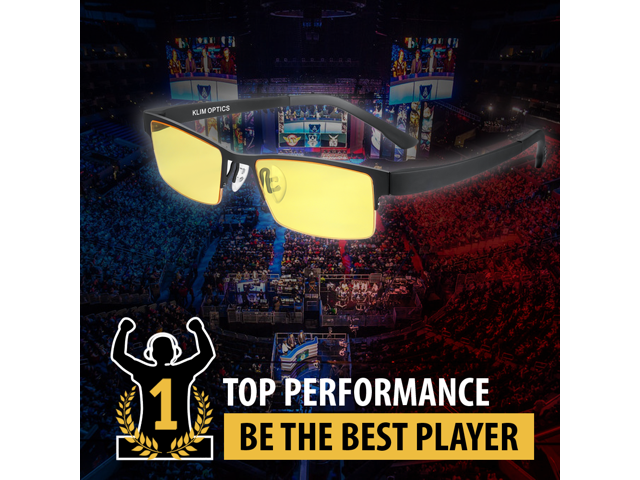 KLIM Optics Blue Light Blocking Glasses - High protection for screens - Blue Blocker Gaming Glasses PC Mobile TV - Anti Eye Fatigue Anti UV Blue Light - Blue Lights Filters Computer & Reading Glasses
TAKE CARE OF YOUR EYES' HEALTH.
IMPROVE YOUR SLEEP.
ANTI-FATIGUE + ANTI-HEADACHE + BECOME MORE PRODUCTIVE.
AFFORDABLE PRICE.
HIGH QUALITY. Our glasses filter 86% of the blue light; best in class.
KLIM Optics has become the new premium gaming glasses in the industry. They protect your eyes from the harmful blue light that radiates from the screen. Very harmful for the health of your eyes, this light causes many eye problems in the short or longer term. With KLIM Optics, you can protect your eyes. The German quality lenses are built to filter this light and protect your eyes when you spend multiple hours a day in front of a computer, smartphone or tablet screen. Very light and extremely comfortable, the KLIM Optics frame is built in TR90, a state of the art material, made famous by high end glasses frames.

About KLIM
Founded in 2015, KLIM Technologies is a young and promising start-up dedicated to making competitive PC gaming gear for performance seeking players. Nowadays, KLIM offers the best value for money with its high tech products at prices unheard of before. The core goal of our young team is customer experience, that's why we pay close attention to our customers' feedback.
You have a question or need an additional information? We'll always be there to assist you. KLIM is a growth company that managed to become the leader in Europe on the earphones and headsets' market. Supported by many big names in the industry, our start-up managed to grow quickly and acquire hundreds of thousands of clients. KLIM now offers a very wide range of products that will answer the every needs of gamers looking for performance and comfort.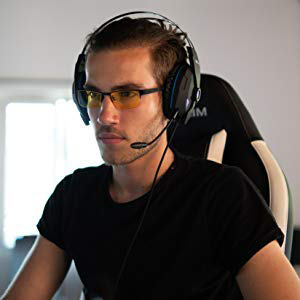 High quality lenses for a perfect protection
Our blue light blocking glasses are different thanks to their very high end German lenses. Most of competitors offer glasses with a filtering rate of blue light that oscillates between 50% and 70% at most.
KLIM Optics filters 86% of the blue light for a perfect protection. We are honest with our clients, your vision will be yellow dyed (however you will get used to it very quickly), this is the direct result of this very high level of protection for your eyes.
Flexible and light frame
KLIM Optics are built with Grilamid TR90 : a very high end material used for glasses frames. It's the lightest thermoplastic fabric available in the world.
This material has shape memory properties, it is very flexible and virtually unbreakable : it comes back to its initial position after all kinds of torsions. Very resistant to shocks, wear and tear, acids and solvents, this fabric is not bent by heat and is hydrophobic.
It's a comfortable and perfect material for glasses that you will wear many hours a day.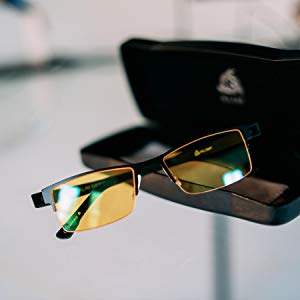 Affordable comfort for all
Blue light blocking glasses seem like a luxury when you see the prices offered by the brands available for years on this market.
KLIM is very keen to offer products for low budget gamers and we wanted to offer them the comfort they need to play for hours in the best conditions.
That is the reason why we offer high quality glasses at a reasonable and affordable cost for all.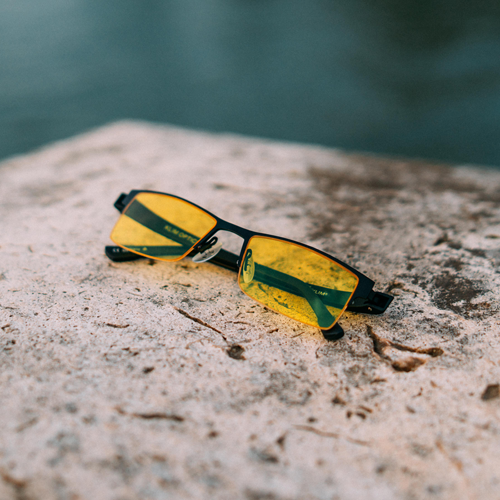 KLIM Optics: Health should not be a luxury
With KLIM Optics, you choose a perfect protection for your eyes. Often downplayed, the blue light radiating from the screens is very harmful for the eyes and wearing Optics allows you to protect them.
In addition to the glasses, you will receive a complete transportation kit with the KLIM Optics:
- stiff box
- travel cover
- protective case
- microfiber cleaning cloth
With KLIM, these items are not optional, they are offered with the glasses.
Protect your eyes
The blue light coming from the screens is not innocuous. If your eyes are exposed for too long, you could face short term symptoms and long term chronic issues.
Screens are mostly known to be detrimental to a fast and restorative sleep. Choosing KLIM Optics is investing in a better sleep. The blue light can also produce eye fatigue, ocular dryness or headaches. In the long term, there is a risk of retinal degeneration.
Avoid those issues and take care of your eyes easily by wearing a pair of KLIM Optics glasses when you work or when you play in front of a screen.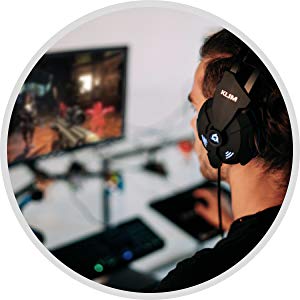 High Tech Experts
Our experience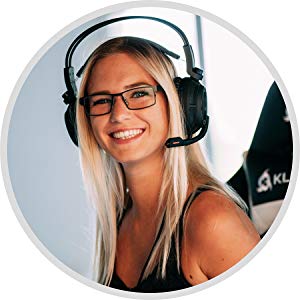 Fast Customer Care
Our philosophy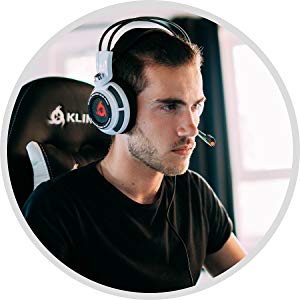 Top quality products
Our engagement
Describe your products in 3 words.
EFFICIENT, LIGHT, COMFORTABLE
How did you come up with the idea for this product?
Working in a startup like ours requires that we spend hours in front of our screens every day. Some members of our team experienced headaches, eye soreness or sleeping issues. When we looked for solutions back then, we were startled by the prices on the market : between 70 and 150 euros for a pair of glasses ! We are specialized in gaming products, that's why we wanted to develop a solution ourselves.
What makes your product special?
There were two main issues with the blue light blocking glasses of our competitors. First of all, more often than not, they used lenses that filtered only a small portion of the light radiating from the screen (a filtering rate between 50 and 65% for most of them). The reason is that those brands do not want their lenses to be too yellow because those are harder to sell.
KLIM assumes its strong yellow dye which can be dissatisfying for some, but we really wanted to offer a stronger protection. Secondly, the cost of those glasses is often very costly, and doesn't fit with low budget gamers at all. KLIM considers that health shouldn't be a luxury. That's why our glasses filter 86% of the harmful blue light coming from the screens and we offer them at a reasonable cost that allows everyone to benefit from it.
What has been the best part of your experience?
Our team is made of gamers. It is extremely rewarding for us to play and work with the products we designed, built and tested ourselves, and that thousands of customers love to use on a daily basis.
Warranty & Returns
Warranty, Returns, And Additional Information
Manufacturer Contact Info