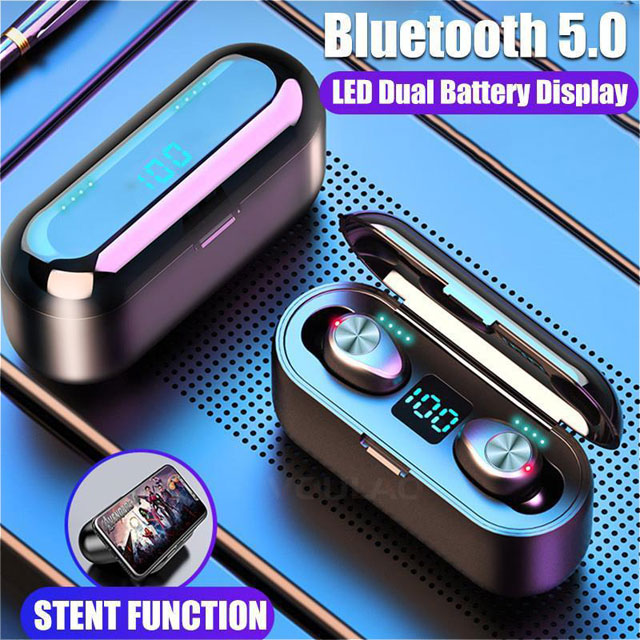 Get more from your phone/tablet
Bluetooth earbuds that deliver superb sound for your music and calls. True wireless design—no cable to the source devices and no cable between two earbuds—gives you true freedom from cable clutter. Its voice announcement tells battery level, connection status, mute/unmute status, and even the phone number of caller. IPX6 waterproof construction enables trouble-free performance in rainy days or in intense workout.
A charging case keeps your earbuds protected and charged when not in use, and also works as a power bank to charge your phone. The case has power level indicators for each ear bud, as well as a numeric display for battery level of the charging case itself.
Bluetooth version: 5.0
Headphone speaker: f8mm
Headphone battery capacity: 50MAH
Storage box battery capacity: 1500MAH
Transmission distance: > 10m
Talk time: 4 hours
Play time: 4 hours
Support system: all Bluetooth-enabled devices and mobile phones