Sony Full HD SXRD Cinema Projector
Transform Your Viewing Experience
The Sony VPL-HW45ES Full HD SXRD Cinema Projector brings image and video (including 3D) to life. Even the finest details and colors can be revealed brilliantly. You can choose from nine picture Calibration modes for a tailored viewing experience. The long-lasting mercury lamp helps reduce the total cost of ownership.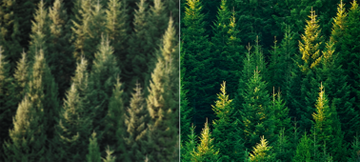 Resolution on a Grand Scale
Get closer to the 1080p original and see more details and colors in your movies with Reality Creation, Sony's intelligent resolution technology.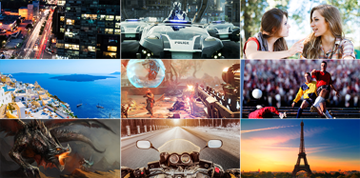 Select from Nine Picture Calibration Modes
Quickly calibrate the picture to what you're watching or playing. Select from nine picture calibration modes, including two cinema film modes, cinema digital, reference, TV, photo, game, bright cinema, and bright TV. An advanced HSV manual color tuning tool gives you even more control.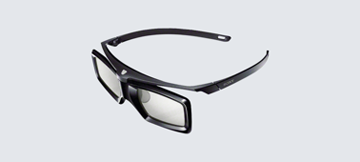 Built-in 3D Transmitter Synchronizes Entertainment
An industry-standard RF 3D transmitter synchronizes the optional glasses with the projector, so you can start watching 3D movies faster. Upscale 2D films to 3D and enjoy classic movies in a whole new dimension.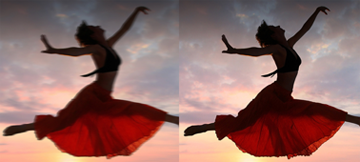 Action Stays Smooth with Motionflow
Whatever you're watching, you'll enjoy a silk-smooth on-screen look in fast-moving action sequences with Motionflow. This innovative technology creates and inserts extra frames between the original frames by first comparing key visual factors on successive frames, then calculating the split second of missing action in the sequences. True Cinema 24p mode mimics true movie projection for cinema purists.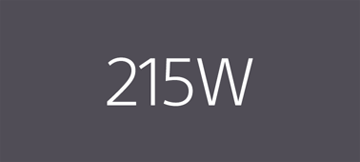 Watch for Longer with a 215 W High-pressure Lamp
Enjoy up to 6000 hours of watch time (in low mode) from a long-lasting mercury lamp. This means fewer lamp swaps, simpler maintenance, and lower running costs.
Environmental Notice
The lamp in this product contains mercury. Disposal of these materials may be regulated due to environmental considerations. For disposal or recycling information, please contact your local authorities or association.