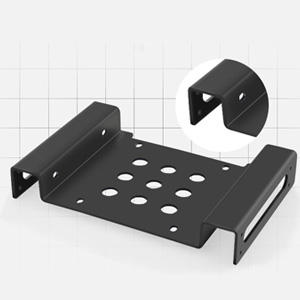 Open installation design
2mm thick aluminum chassis, hollow design and open installation provide good heat dissipation for hard drive, protect hard drive and prolong hard drive's useful life.
Standard specification for optical drive bay
ORICO AC52535-1S perfectly fitting with the optical drive bay, accurately locating the site of case, hard drive and screw hole, easily expanding storage capacity.
Smart Interactive
ORICO AC52535-1S 5.25-Inch to 2.5-inch or 3.5-inch HDD SSD Drive Bay Converter make the most use of the unused 5.25"" drive bay, allowing you to install a 2.5-inch or 3.5-inch HDD or SSD to an available 5.25"" drive bay, compatible with SATA and IDE interface. Designed with All aluminum material and 2mm in thickness, provide Excellent Heat Dispersion & protection, pliable , tough and light. Comes with extra mounting screws and rubber washers enhance its perfect shock absorption, you don't need to worry about any unexpected damage.
If you want to update Super Speed SSD for your Computer or want to add 3.5"" or 2.5"" Drives for your Computer , ORICO AC52535-1S Aluminum Mount Bracket will be an Ideal Solution for you.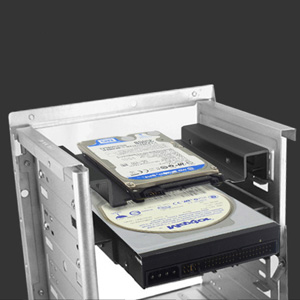 Compatibility
This Item FIT Standard 5.25 inch Driver Bay and may not FIT Chassises with Customized Bay . Please ensure the 5.25 inch Driver Bay of your Computer is Standard Size before ordering this Item.
Only support 1x 3.5 - inch Drive or 1x 2.5 - inch Drive, Convert 5.25 " Bay to 2.5" Bay or 3.5" Bay
Compatible with IDE and SATA interface
Perfectly support both ordinary chassis and screwless chassis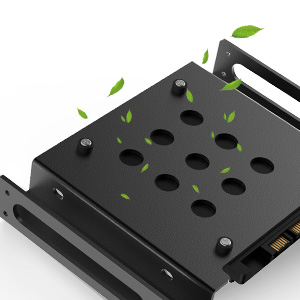 What's in the Box
1 x ORICO AC52535-1S 5.25" to 2.5" or 3.5" Drive Bay converter
8 x Mounting Screws(Four Screws for HDD/SDD and Four Screws for Kit)
4 x Rubber Washer
Installation Steps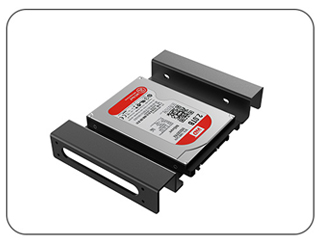 1.Put the hard disk in the slot into the hard disk shelf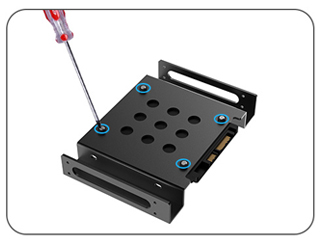 2.Turn over to lock the four screws to secure the hard disk
3.Put into the chassis optical drive, lock the screw to secure the hard drive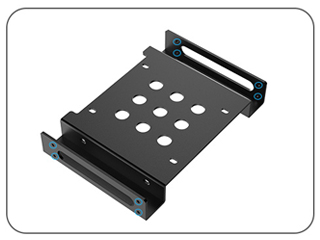 (PS. Host fixed disk drive screw holes)