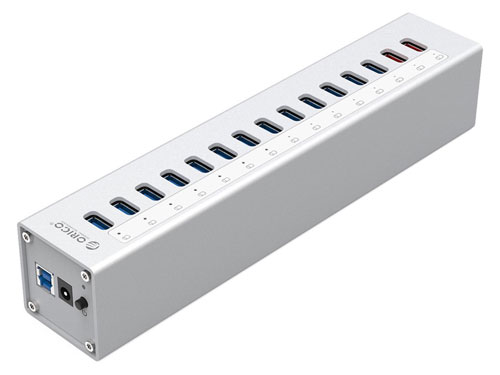 ORICO Aluminum Alloy 15-Port USB Hub
13 Data Transfer Ports + Two USB Charging Ports
Orico's A3H13P2 is an elegant 15-port USB hub that integrates 13 SuperSpeed USB 3.0 ports and two charging ports. Even when multiple devices are connected for data transfer, the data transfer speed of 5Gbps will never wane. And any device can be charged at an optimal speed and high efficiency level. Whether it's charging or syncing, safety is guaranteed. The product's aluminum alloy case makes this hub a seamless fit on any modern desktop.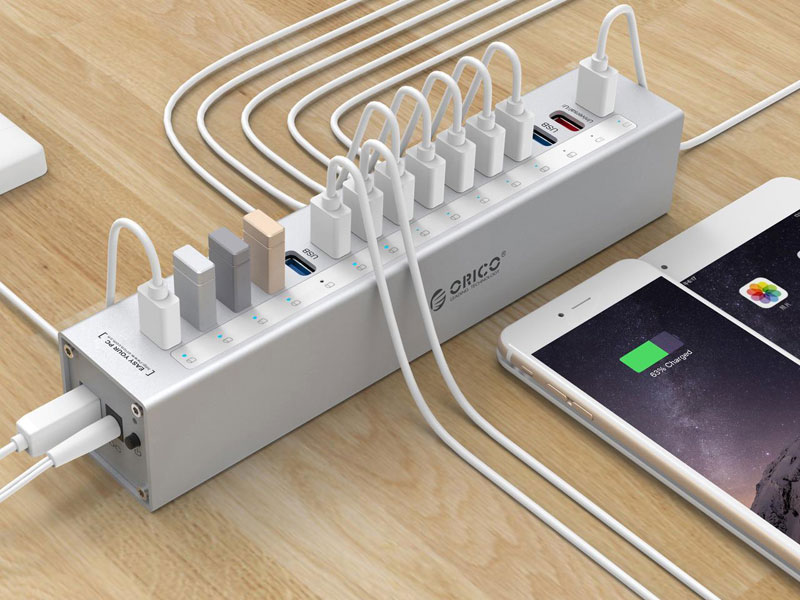 15-Port USB Expansion
15 USB ports are located on the top surface of the aluminum alloy housing. The USB hub allows you to connect all of your USB devices at a time while accenting your modern desk space. The aluminum alloy housing also excels in heat dissipation.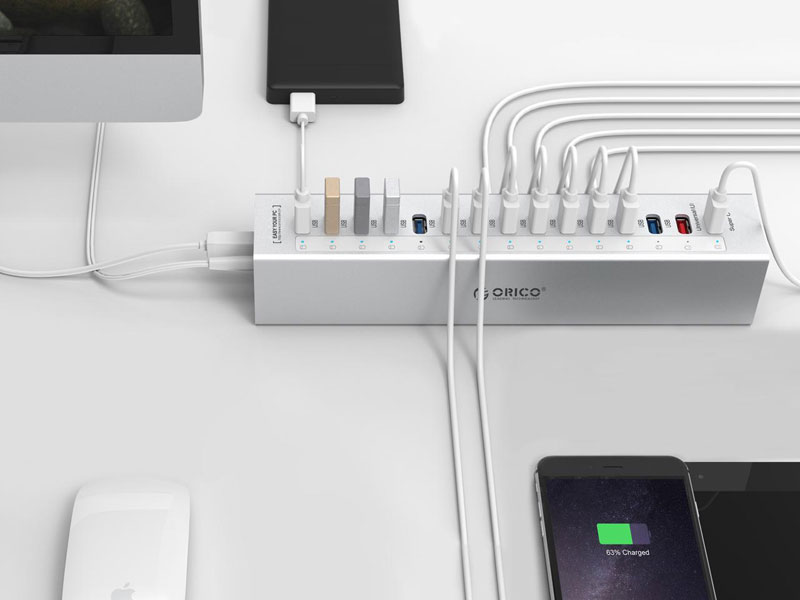 Charge and Sync
Among the 15 USB ports, 13 are USB 3.0 for data transfer at up to 5Gbps. The fast transmission under different topology channels can maintain without interference between interfaces.
One of the two USB charging ports is rated at 5V/2.4A for super charging and the other one is at 5V/1A for universal charging.
Each of the 15 USB ports has a power and R/W LED indicator, offering an easy way to keep you updated on the status of each USB port.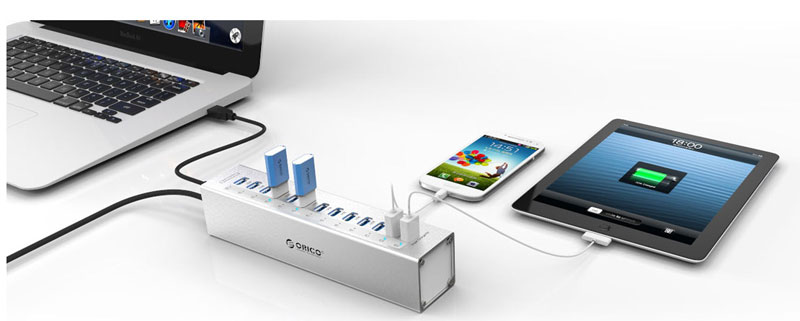 Easy to Operate
No drivers are needed. Just plug and play. And with hot-swappable technology, you can switch your connected devices without having to power down the host computer.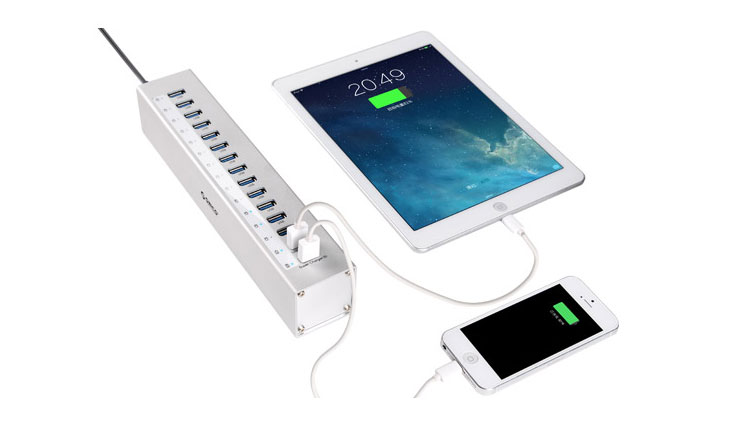 Efficient and Smart Charging
The USB hub combines three pieces of the latest Vl812 chipsets and the intelligent charging IC technology for efficient power use and smart charging. The charging ports are compatible with 99% digital devices on the market, and will detect and deliver the optimum current to any connected USB devices.
Comprehensive Protection
Never leave your USB hub and USB devices to any chance. The hub offers short-circuit, overcurrent, overvoltage, leakage and overheating protection.