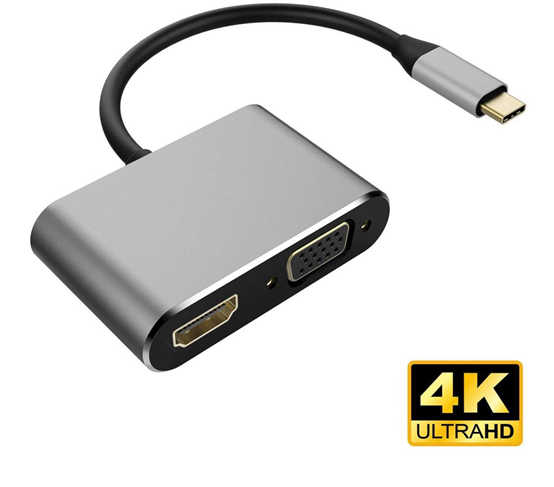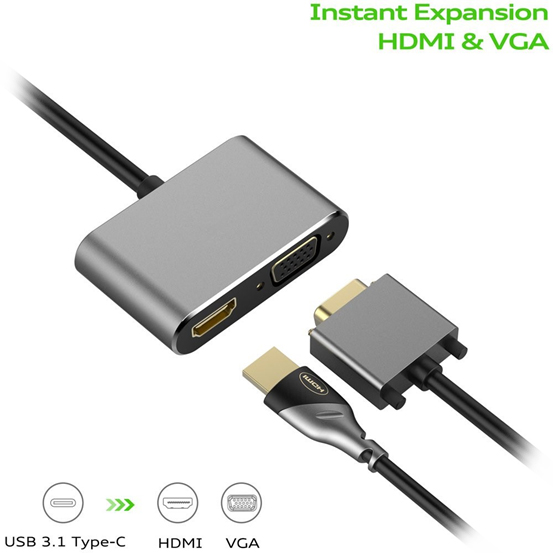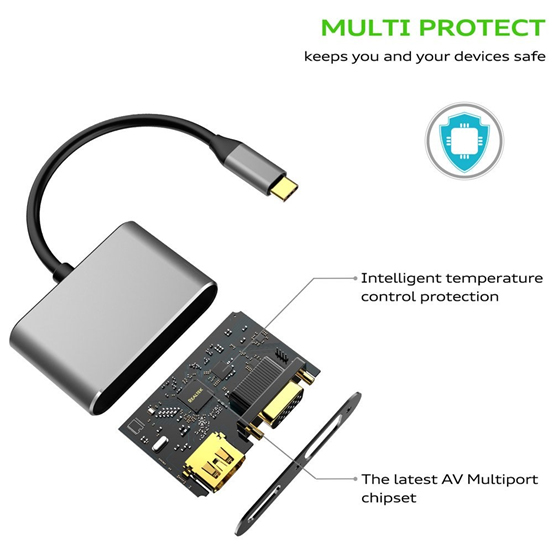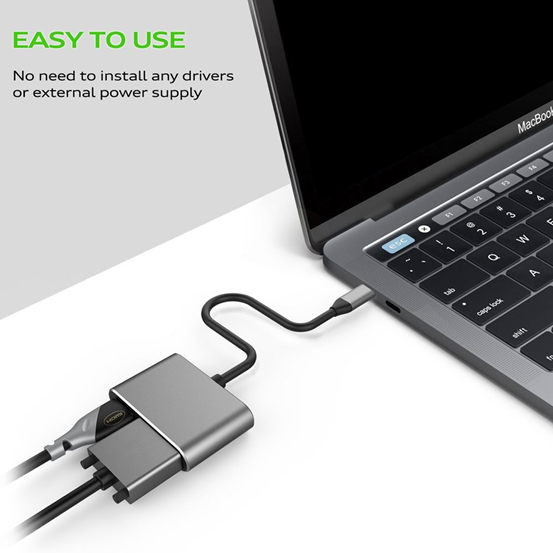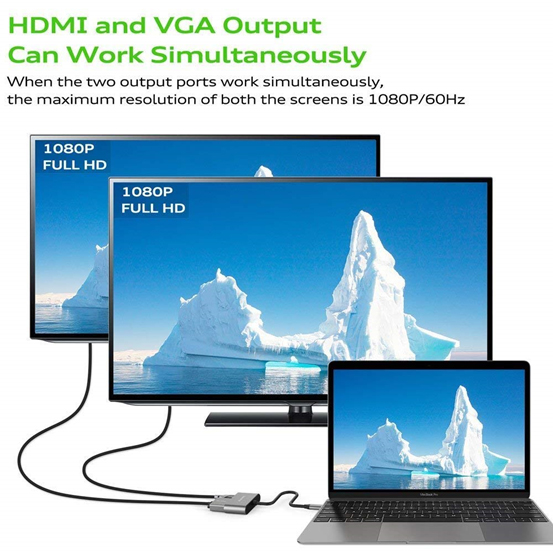 Nurbenn DECORA USB C to HDMI & VGA Adapter
The Nurbenn Type-C to HDMI & VGA adapter is the addition to our USB-C line of hubs and the perfect companion to your USB C port device. Our Nurbenn DECORA connects devices with USB-C port to display devices with HDMI/ VGA port. Add an external display/TV/projector equipped with HDMI or VGA port with ease.
HDMI (Output): HDMI (4K*2K, 30Hz)
VGA (Output): VGA (1080P, 60Hz)
Type-C (Input): USB-C Port (Thunderbolt 3 Compatible)
Plug and Play: Hot-swappable. No need to install drivers. Connect , sit back, relax and play.
4K Ultra Clear, Restore True Colors
Connect a large-screen TV with a 4K/3D display to our Nurbenn DECORA USB-C adapter and instantly transform your living room into a home theater.
HDMI (Output): HDMI (4Kx2K, 30Hz) , Supports audio and video synchronized transmission.
1080P Full Visual Effects
Resolution up to 1080P allows for clear and vivid pictures.
VGA (Output): -VGA (1080P, 60Hz).
-Supports Video to monitor/HDTV.
-Doesn't support Audio.
Supports HDMI and VGA simultaneous output
With Nurbenn DECORA USB C adapter you can enjoy output to either HDMI or VGA individually, or use both of them simultaneously, to provide multiple displays at two different spots.
The two external monitors (HDMI & VGA) will show the same content when working simultaneously.
When HDMI and VGA are put to work simultaneously, the maximum resolution of the two is 1080P/60Hz.
Clear picture quality, smooth playback
High-performance ITE6562+FL7102 dual-core chip.
Optimizes data transmission and line structure, in order to increase transmission speed.
Provides enhanced transmission stability and compatibility to reduce data loss.
Picture distortion minimized to guarantee smooth picture.
Cable with multiple shields ensures, data is not lost in transmission
Tinned copper core + Aluminum foil layer + braid effectively shields form external signal interference and ensures that data transmission is not lost.
Note: When the signal does not transmit, please check whether the interfaces on both ends are tightened, or try to flip usb-c interface and then insert it twice.