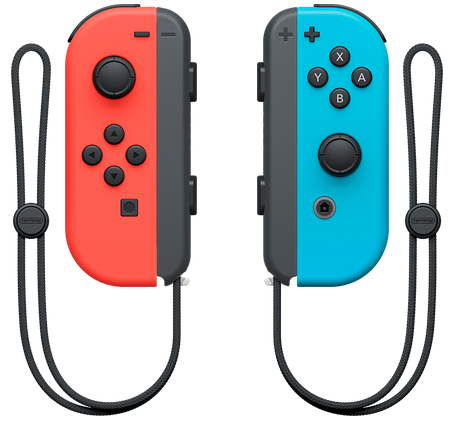 Nintendo Joy-Con (L/R)
A pair of Joy-Con controllers for use with Nintendo switch console. They can be used separately in each hand, or combined with a Joy-Con grip (not included) to work as a single controller, or attached to the main console for use in handheld mode. You can also give the second controller to a friend to play with or against them in multiplayer-supported games.
Each Joy-Con has a full array of buttons, a joy stick, vibration capability, an accelerometer and gyro sensor. The right Joy-Con also has built-in NFC capability for use with amiibos (sold separately).
Joy-Con Controller Front View: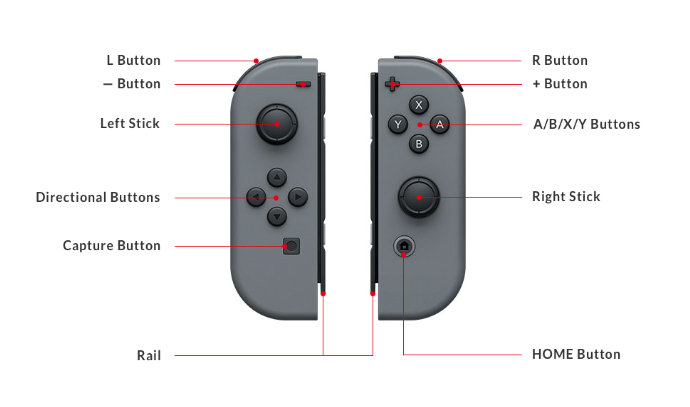 Joy-Con Controller Side View:
Joy-Con Controller Back View: