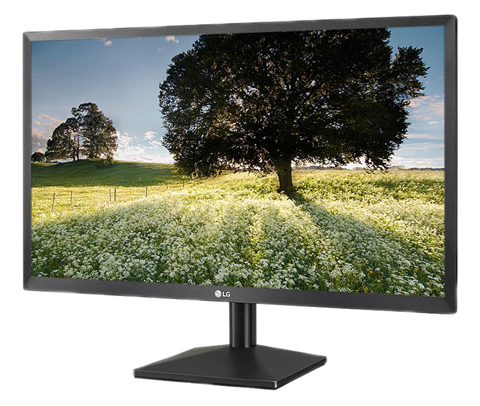 LG 24BK400H-B Monitor
Bag the best viewing pleasure whether it is game, video, or text. Everything will be real and dramatic with no strings attached. Gaming-centric features are also included to give you more winning advantages. Most importantly, it reduces eye strain and conserves the earth's resources.
Full HD Clarity
With Full HD resolution, games and movies will be more sensational with small details popping up. Everyone deserves sharp and vivid visuals.
Fluid Gameplay
Smearing, ghosting and motion blur will be history. A fast response time of only 1ms (GtG at Faster) and a refresh rate of 75Hz contribute to silky smooth in-game actions in fast paced games.
AMD FreeSync Technology
You can play without a frame loss with AMD FreeSync Technology, which eliminates tearing and stuttering that occur from the difference between a graphics card's frame rate and monitor's refresh rate.
Features for More Wins
Black Stabilizer is especially useful to detect objects including enemies that are hiding in dark areas. Dynamic Action Sync allows you to attack enemies faster with less lag time. Crosshair is function that places striking point in the center in order to enhance accuracy in first-person shooter games.
Friendly to Eyes and the Earth
Keep both your eyes and the earth protected. Reader Mode helps reduce blue light emission while flicker-safe technology reduces flickering. Take advantage of smart energy saving for effortless energy conservation. Eye fatigue and carbon footprint will be at a minimum.