Intel Xeon Scalable Processors
The Xeon Scalable processors deliver industry leading, workload optimized performance, with built-in AI acceleration and hardware-enhanced security, empowering transformation in a data-centric era. Support your hybrid cloud infrastructure and most demanding applications— including in-memory analytics, artificial intelligence, autonomous driving, high performance computing (HPC), and network transformation.
The Intel Xeon Scalable Silver 4114 processor features 10 cores (20 threads), is manufactured with 14 nm process technology, and is rated 85 W TDP. It delivers robust performance power efficiency in moderate range compute, network and storage.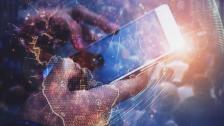 Trusted Infrastructure, from the Cell Tower to Your Data Center
Experience the performance gains, cost and time savings enabled with Intel Xeon Silver processor family-based systems network appliances with hardware-enhanced virtualization capabilities, taking Virtualized Network Functions to a whole new level.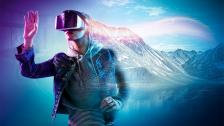 Hardware-Enhanced Performance
With support for Intel Hyper-Threading Technology and Intel Turbo Boost Technology 2.0, you gain the hardware-enhanced performance boost your entry data center compute requires.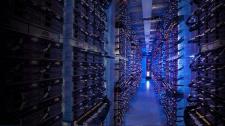 Intel Advanced Vector Extensions 512 (Intel AVX-512)
With double the flops per clock cycle compared to previous generation Intel Advanced Vector Extensions 2 (Intel AVX2)*, boost performance for your most demanding computational tasks in applications such as modelling and simulation, data analytics and machine learning, data compression, visualization and digital content creation.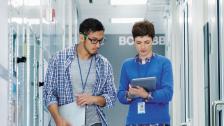 Enhanced Intel Run Sure Technology
New enhancements deliver advanced RAS (reliability, availability and serviceability) and server uptime for your most critical workloads. Hardware-assisted capabilities diagnose and recover from previously fatal errors, and also help ensure data integrity within the memory subsystem.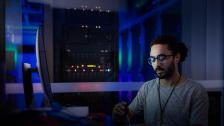 Intel Volume Management Device (Intel VMD)
Provide a common, robust method of hot plug and LED management for NVMe-based SSDs (Intel Optane SSDs and Intel 3D NAND SSDs).
Intel Trusted Infrastructure
A suite of platform security technologies that address the numerous, increasing, and evolving security threats across physical and virtual infrastructures.
* Benchmark results were obtained prior to implementation of recent software patches and firmware updates intended to address exploits referred to as "Spectre" and "Meltdown". Implementation of these updates may make these results inapplicable to your device or system.
Software and workloads used in performance tests may have been optimized for performance only on Intel microprocessors. Performance tests, such as SYSmark and MobileMark, are measured using specific computer systems, components, software, operations and functions. Any change to any of those factors may cause the results to vary. You should consult other information and performance tests to assist you in fully evaluating your contemplated purchases, including the performance of that product when combined with other products. For more complete information visit https://www.intel.com/benchmarks.