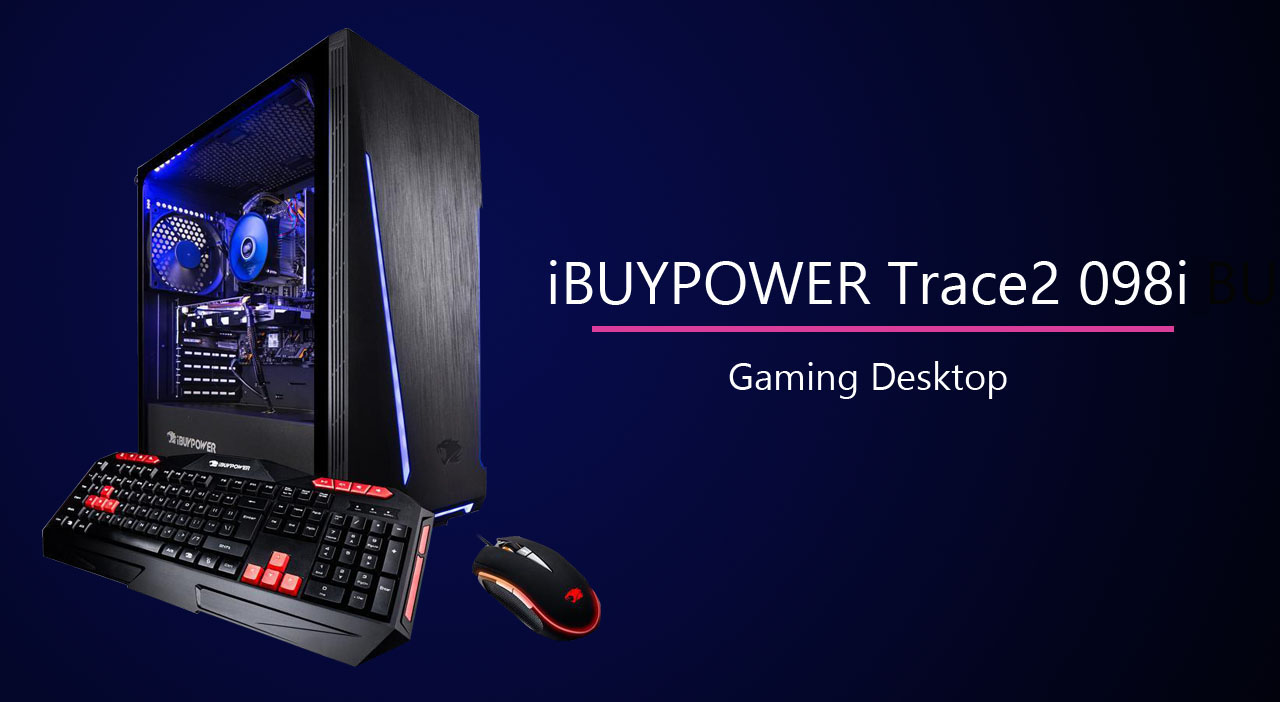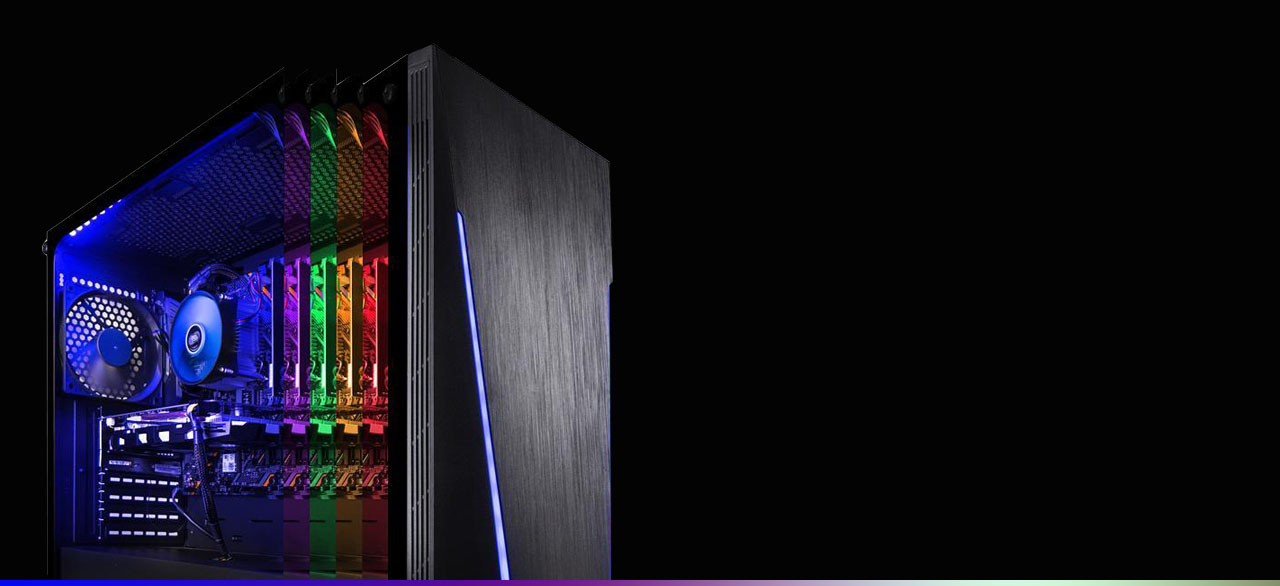 Endless Possibilities
Your muscular CPU deserves massive cooling power. The rich-featured heatsink combines with two PWM fans with red LEDs to give you the best of both worlds – cooling and aesthetics. The two fans excel in both airflow and static pressure. As a result, your CPU will turn cool in no time.
Gaming Speed
Speed matters a lot in term of gaming experience. Core components including 9th gen Intel core i3 processor, NVIDIA GeForce GTX 1650 graphics, 8 GB DDR4 memory, 240 GB SSD and 500W power supply excel in performance and push the best out of others for lightning fast speed.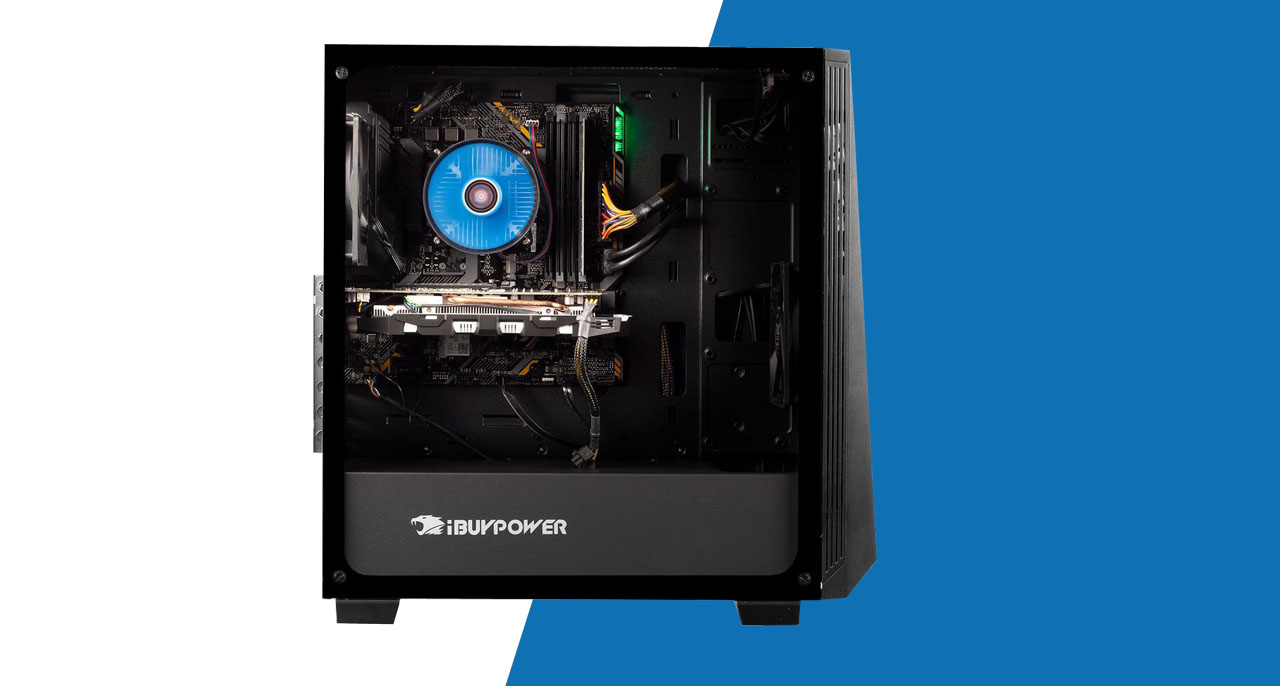 Cooling, Connectivity and Style
Top-to-toe vents on two sides of the front panel and the massive top mesh ensures unhindered airflow movement. Two USB 3.0 ports on the top panel ensure easy access to fast transfer speed and impressive charging speed. The front panel has three LED strips to highlight its bold lines, ensuring dazzling silhouette even in pitch dark.