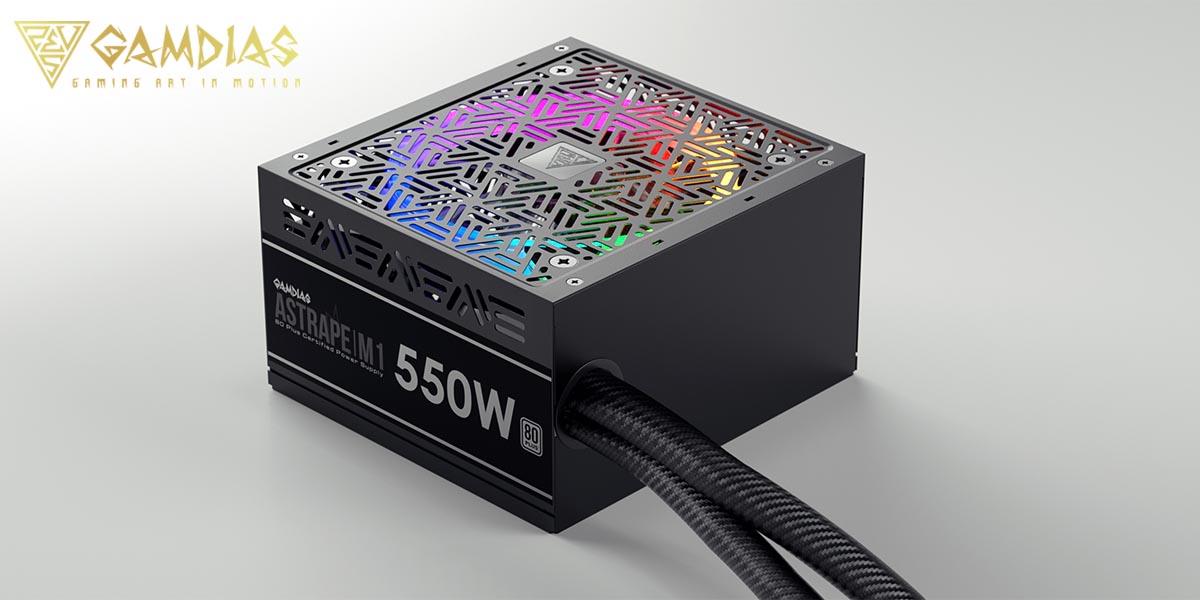 Efficient Power, Smart Thermal Control, and Striking RGB Excitement
Gamdias ASTRAPE M1-550W is an 80 PLUS certified 550W power supply designed to provide optimal efficiency and reduced operation cost. It features Silent Mode that will automatically optimize the fan speed according to temperature, producing minimum noise while offering excellent performance. The included Neon-Flex RGB adds visual beauty to your tower with 26 cool lighting effects.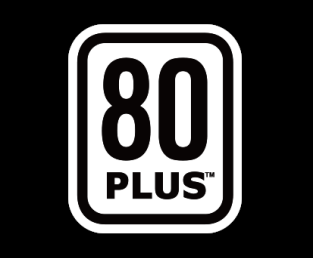 Extraordinary Efficiency
Nothing is more important than having a reliable power supply since every component in your PC requires power to run on. ASTRAPE M1-550W comes with 80 PLUS certification to guarantee up to 80% energy efficiency. Thus, the less the heat output generates, the less noise arises.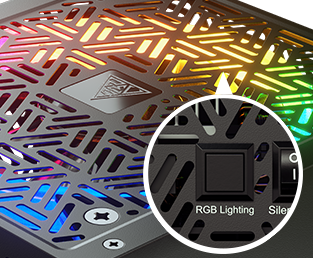 Visual Adventure
Equipped with Neon-Flex RGB, ASTRAPE M1-550W offers the unparalleled lightings to create your glory. By pressing one button, the lighting can be easily switched among 26 effects including RGB, Multi-color, and LED off.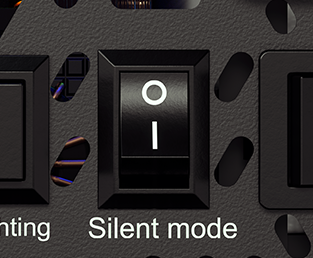 Smart Thermal Control
ASTRAPE M1-550W is built with the Silent Mode to offer an incredible performance in ultimate silence. By switching on the Silent Mode, the fan speed will automatically optimize according to its temperature. Thus, the level of noise triggered by the operation will be strikingly decreased. When the Silent Mode is switched off, the power supply will achieve maximum heat dissipation at full speed.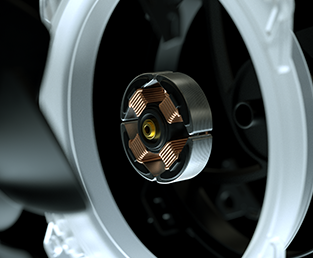 Absolute Silence
ASTRAPE M1-550W comes with fluid dynamic bearing (FDB) fan to provide eminent gamers with matchless cooling in silence.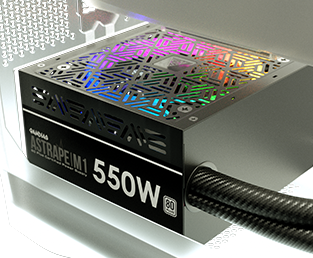 Visual Beauty + Cooling Performance
ASTRAPE M1-550W provides you with an additional choice to place the fan in a face-up way. Not merely can you easily access the fascinating lighting effects, but the improved ventilation allows your PC to have more efficient heat dissipation.