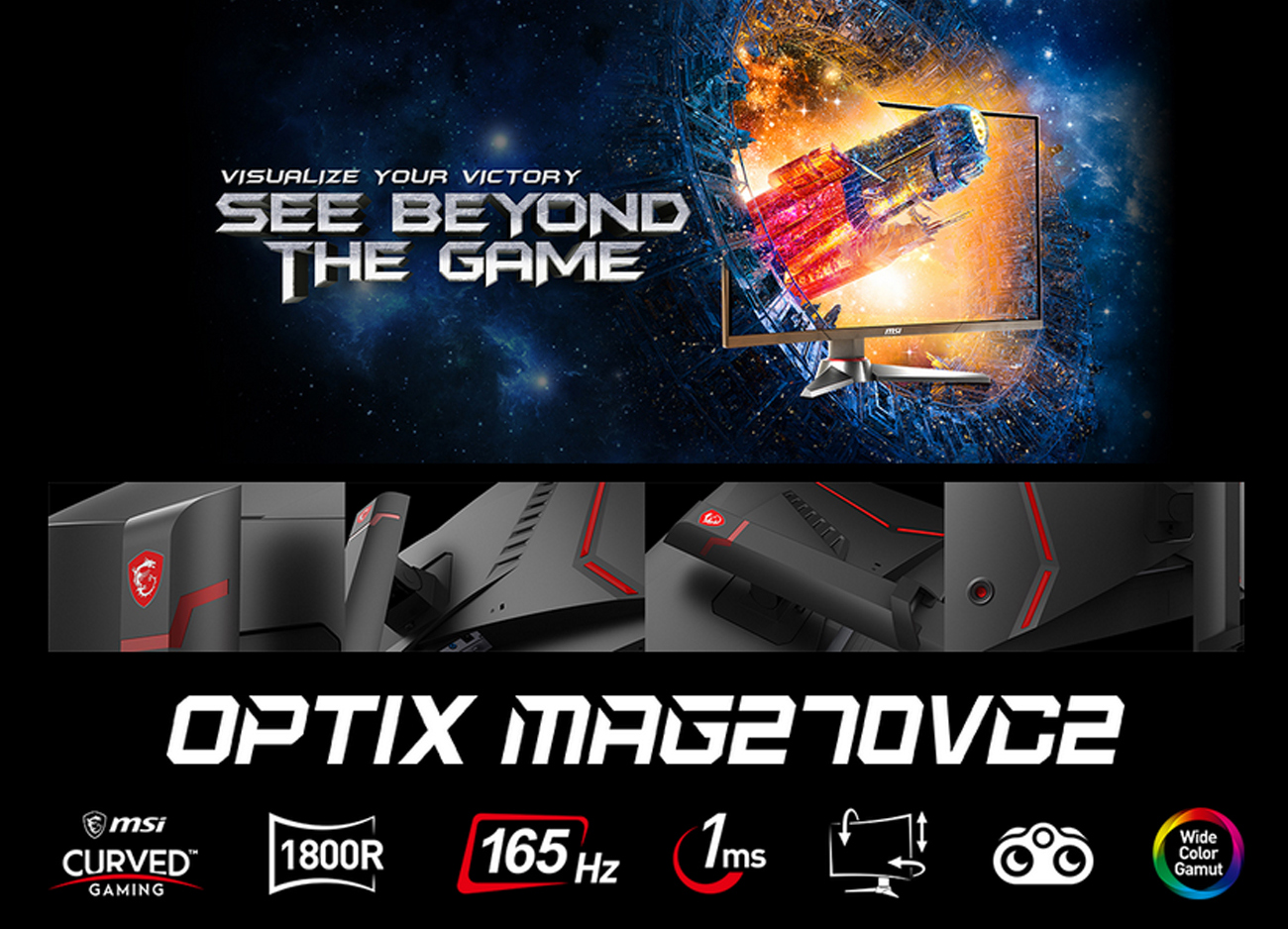 Visualize your victory with MSI Optix MAG270VC2 Curved Gaming monitor. Equipped with a 1920x1080, 165hz Refresh rate, 1ms response time panel, Optix MAG270VC2 will give you the competitive edge you need to take down your opponents. Built with adaptive sync, Optix MAG270VC2 can match the display's refresh rate with your GPU for ultra-smooth gameplay. Make sure you can hit your mark with all the latest technologies built-in the MSI Curved Gaming monitor for competitive play.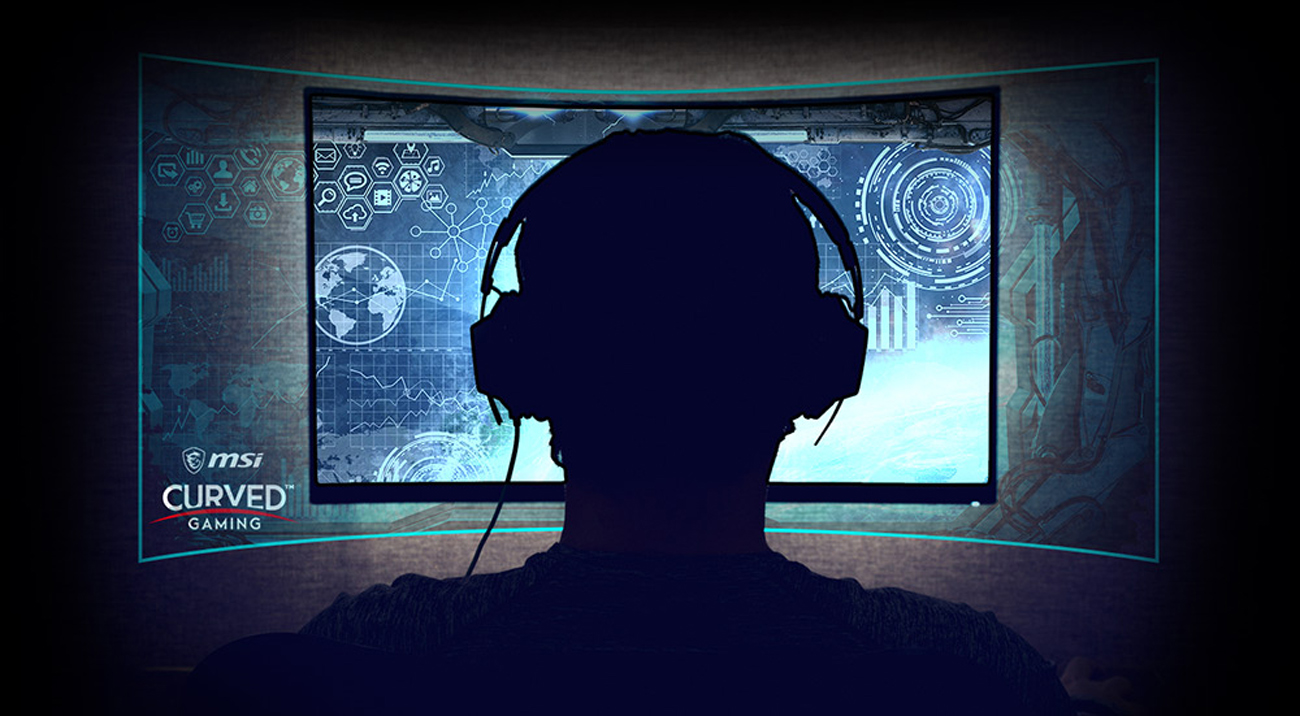 CURVED FOR YOUR VIEWING PLEASURE
MSI Curved Gaming monitors use a curved display panel that has a curvature rate of R1800, which is the most comfortable and suitable for a wide range of applications from general computing to gaming. Curved panels also help with gameplay immersion, making you feel more connected to the entire experience.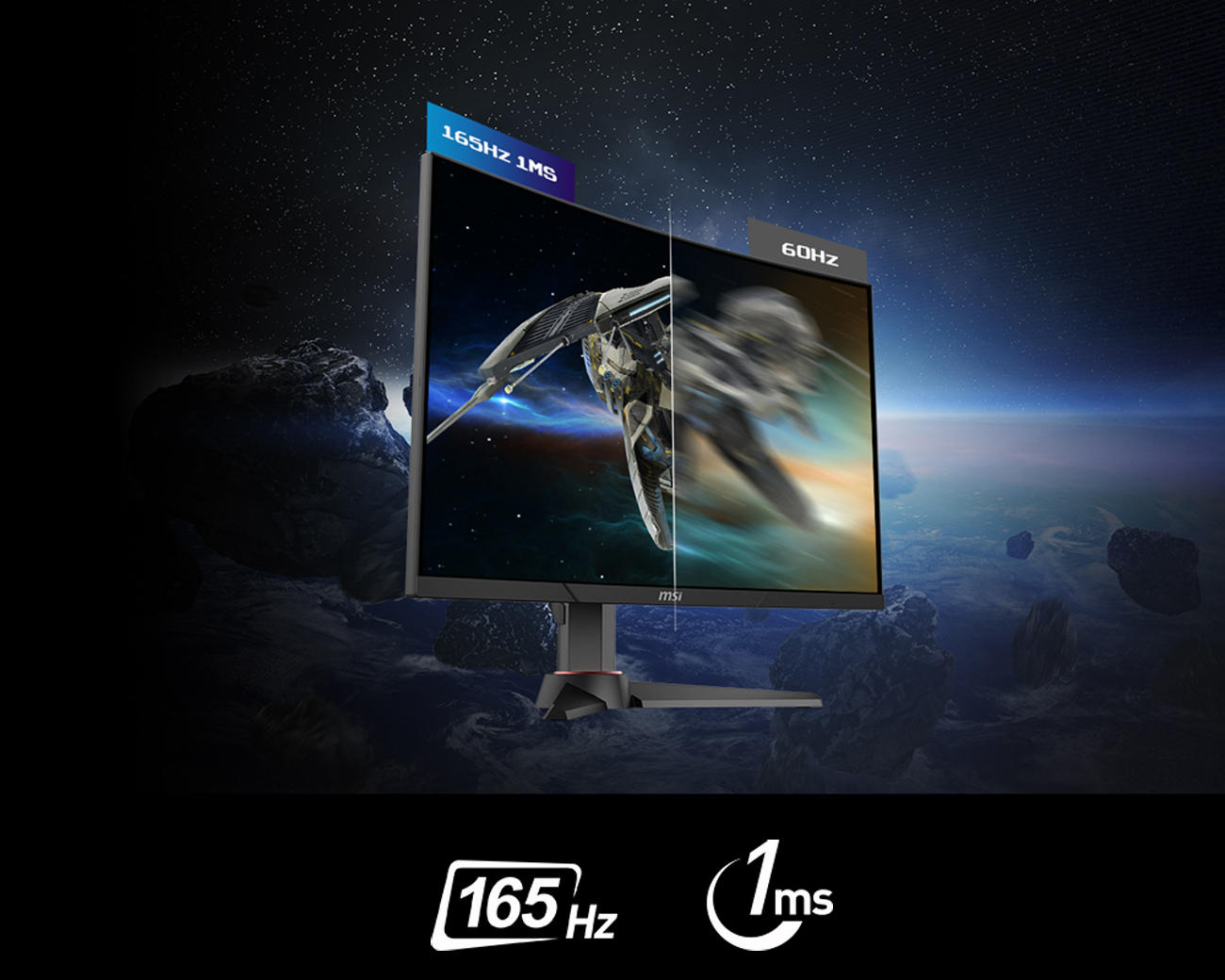 165HZ REFRESH RATE + 1MS RESPONSE TIME
Optix monitors are equipped with a 165Hz refresh rate and 1ms response time VA panel which has the most benefit in fast moving game genres such as first person shooters, fighters, racing sims, real-time strategy, and sports. These types of games require very fast and precise movements, which an ultra-high refresh rate and fast response time monitor will put you ahead of your competition.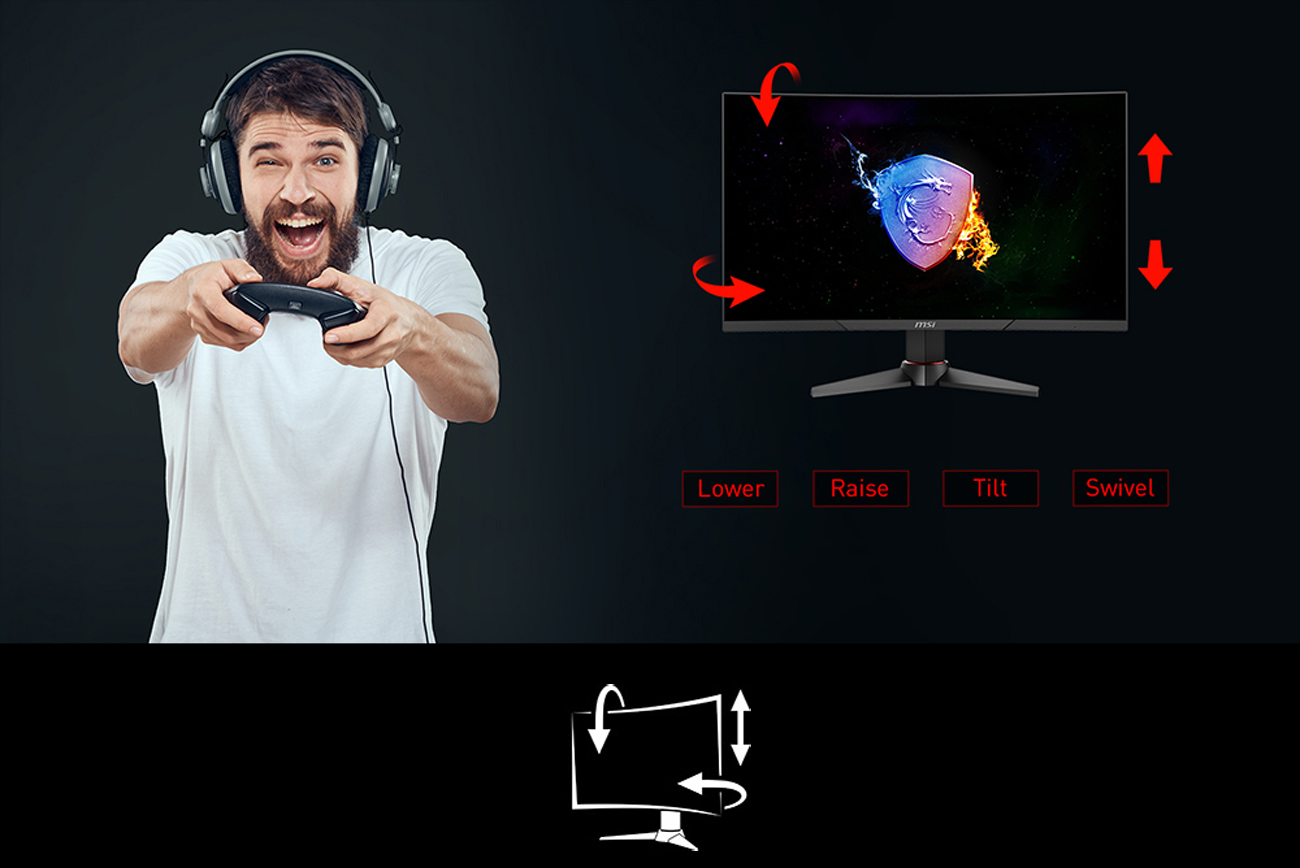 TAILORED FOR THE PERFECT FIT
The MSI Optix Gaming monitor is built to make you as comfortable as possible while gaming. Through adjustments of tilting (-5°~18°), lowering and raising (0~62mm), and swiveling (-30°~30°), you can easily change the position of the monitor for maximum ergonomics and optimum viewing experiences.