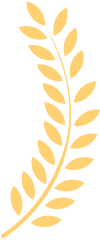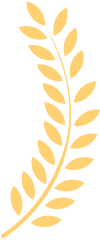 Best Sellers
In Web Cams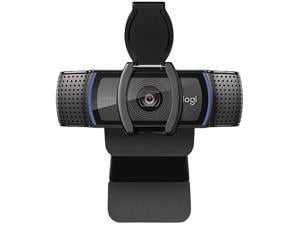 "Others on remote group sessions always mention the very clear picture. Easy setup with typical USB connection. The privacy cover is a classy alternative to duct tape."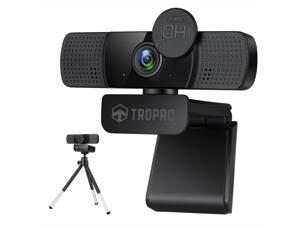 "Everything about it works great and sets itself up! All you have to do is select the input in whatever app you're using for the video chat."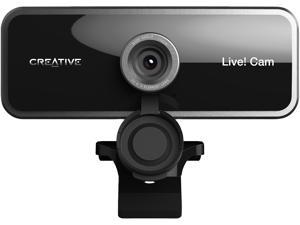 "Just plug it in! Works with Zoom and Citrix Workspace with no issues."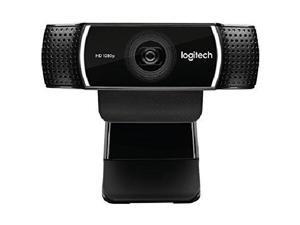 "I bought this camera as a remote camera to record project demonstrations. As I use it, it is much superior to my integrated laptop camera, so I use it all the time. Excellent product! I like it. Thanks"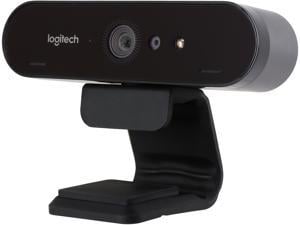 Logitech BRIO - 4K Ultra HD Pro Business Webcam (960-001105)
Image Sensor: Infrared sensor technology
Video Capture Resolution: 4K/30fps (up to 4096 x 2160 pixels) 1080p/30 or 60 fps (up to 1920 x 1080 pixels) 720p/30, 60, or 90 fps (up to 1280 x 720 pixels)
Focus Settings: Autofocus
Shutter Control: External privacy shutter
Model #: 960-001105
Item #: 1EF-000C-001J3
Return Policy: Standard Return Policy
$269.99

 
$249.99 

–

Save:

7%

Free Shipping
"Stunning Visuals, looks fantastic, HDR, Standard or Widescreen options as well as field of view range, for once their RightLight technology is on point and transitions smoothly without major flickers, accurate colors to real life thanks to that. Pretty much plug and play, minus some control software. My Twitch stream viewers noticed right away the ..."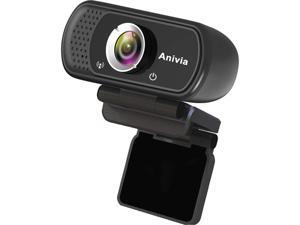 "Easy setup. Recognized immediately by the laptop as soon as I plugged it in. Flexibility. I can twist around the head of the webcam to aim where I want such as to a whiteboard. Wide viewing angle and good resolutions. The high quality images make better communication experience."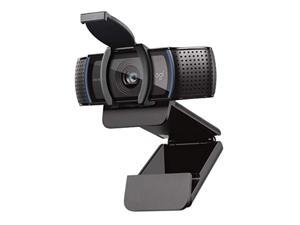 "Great driver support and options"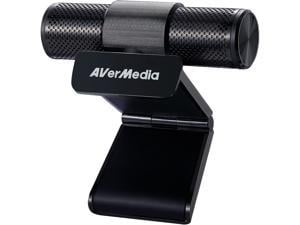 "work very well"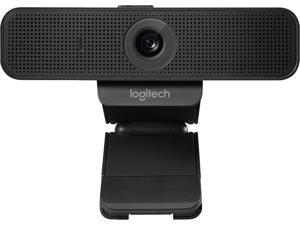 "I had a cheaper webcam but the picture wasn't very good and the fish eye lens distorted the picture - it was almost embarrassing on Zoom calls.This one has an excellent picture and a better field of view. The built in shutter is also good. I won't need to replace this one."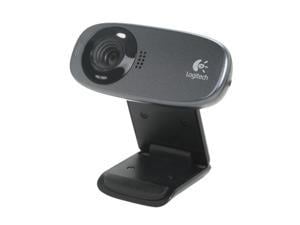 Logitech C310 HD WebCam
Limited time offer, ends 10/27
Max. Image Resolution: 5.0 MP (Software Enhanced)
Video Capture Resolution: 1280 x 720
Part Number: 960-000585
Windows Vista: Windows Vista, Windows 7 (32-bit or 64-bit) or Windows 8
Model #: 960-000585
Item #: 9SIAX05EZU3868
Return Policy: View Return Policy
$63.57

 
$50.73 

–

Sale Ends in 7 Hours -

Save:

20%

Free Shipping
"I get very favorable comments from the people I talk to on Skype regarding picture quality and sound. The price/performance ratio is phenomenal. Plug and play in XP 64 bit Pro."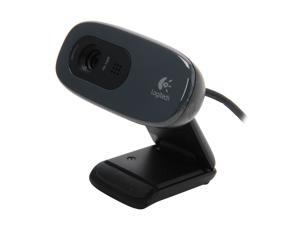 Logitech 960-000694 C270 HD Webcam
Max. Image Resolution: 3.0 MP (Software Enhanced)
Video Capture Resolution: 1280 x 720
Part Number: LOG960000694
Operating Systems Supported: Windows XP (SP2 or higher), Windows Vista or Windows 7 (32-bit or 64-bit)
Model #: 960-000694
Item #: N82E16826104648
Return Policy: Standard Return Policy
$34.99

 
$29.99 

–

Save:

14%

$9.09 Shipping
"Cost and function for a skype webcam. Upgraded to windows 8 and old cam just would not work... C270 worked out of the box first time."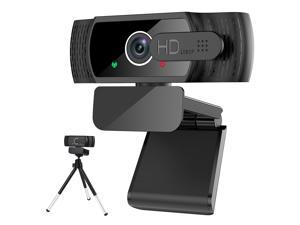 "Fast delivery, does what it's supposed to, USB cable is long enough to connect, easy installment"