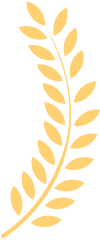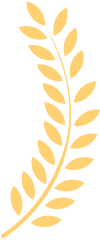 Best Sellers
In Vacuums & Floor Care
"Its actually brilliant to be able to totally control your cleaning robot, instead of some internet connection followed by a program that leads the unit to a dead end cleaning area. I have already tried many others this is best one as I have describe."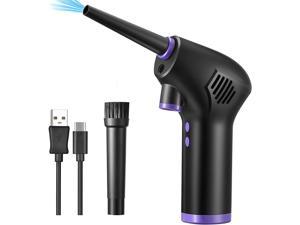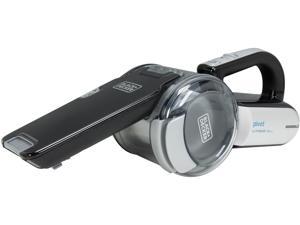 Black & Decker BDH2000PL 20V MAX* Cordless Lithium Pivot Hand Held Vacuum, Black
Motor Volts: 20V MAX* V
Motor Wattage: 35W
Cordless: Yes
Features: Lithium Technology for strong suction and fade free power Exclusive pivoting nozzle means huge power in a compact size lets you keep cleaning power close at hand, ready when you need it. Its high performance motor provides superior suction capability when compared to other Black & Decker cordless hand vacs. The cyclonic action spins dust and debris away from the filter keeping suction power strong. 3-stage filtration system with a pleated filter design offers superior filtration for clean air exhaust. Wide mouth design scoops up large debris. Additional Features Charging base for convenient storage Onboard crevice tool and brush so accessories are always ready Charge indicator light Pivoting nozzle can clean at any angle Removable, washable bowl & ...
Model #: BDH2000PL
Item #: 9SIAZD4F0F4805
Return Policy: View Return Policy
"Great vac for car cleaning use it for my cars mats, floor, and seats. Very powerful to pick up even sand from the beach. Quick cleaning thanks to the easy door compartment just pop it open tilt and keep cleaning. Quick charge times about 30 min of charge for about an hour and a half of use which aint bad."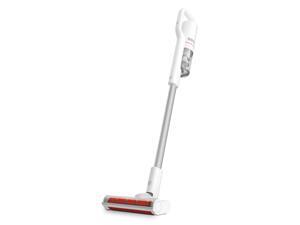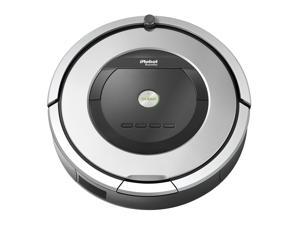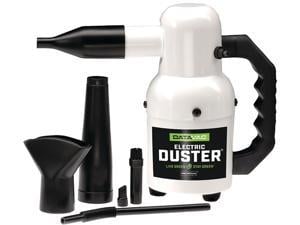 "I was skeptical but am blown away (bad pun alert) with how well it works. A lot more powerful than I expected it to be. Can use for an extended period of time without it overheating. I took 2 hours and cleaned out every computer in the office. Obviously that's a lot of off and on though, so your mileage may vary if you want to use it continuously w..."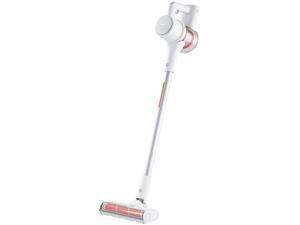 ROIDMI Z1 AIR Cordless Vacuum Cleaner White
Features: 22000Pa Vacuum 110W Suction Power 60min Long endurance 10 Cyclone separation system Powerful and stable 10 tornado cyclone separation system Effciently separate dust and reduce filter blocking 100,000 RPM digital Brushless Motor More powerful and cleaner 60 Minutes Running - time with only one charge 5+2 Multiple AIR Filtration System Denoising For a cosy feeling Gently cleaning floors with no tangling 0.65L Big volume dust cup No-touch dirt emptying Wall mounted design 1.55kg lightweight design Convenient single-hand use
Motor Wattage: 335W
Suction Power: 110W
Cordless: Yes
Model #: Z1 AIR
Item #: 9SIA5SCEW37283
Return Policy: View Return Policy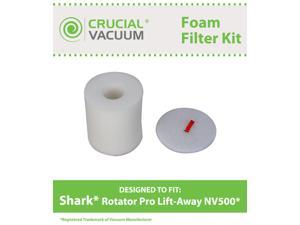 "Cheaper replacement, can't find in stores."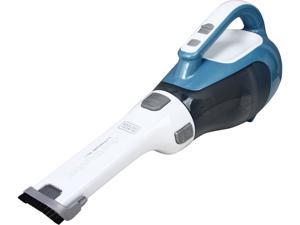 Black & Decker CHV1410L 16V Lithium ION Hand Held Vacuum, Green
Motor Volts: 16 V
Additional Information: Air Watts: 23 watts Capacity: 20.6 oz. Replacement Filters: VF110FC or VF110 Power Source: Lithium Ion Rechargeable Battery
Features: ALWAYS READY--holds a charge for up to 18 months LITHIUM ION for long battery life and outstanding performance CHARGES UP TO 5X FASTER* (vs CHV1410) LONG LIFE, LIGHTWEIGHT & NO MEMORY EFFECT SMART CHARGE TECHNOLOGY uses up to 50% less energy
Weight: 5.12
Model #: CHV1410L
Item #: 9SIAVF2F8F5441
Return Policy: View Return Policy
"I had several hand held vacs from other manufactures that I use in the kitchen and the batteries were weak and never lasted long, which made them useless. I thought I would try one more time and am glad I did. This one I had for a several years and the vac is still going strong with good suction and battery life. I would buy another in a heart bea..."