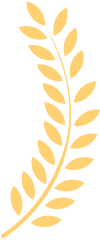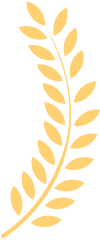 Best Sellers
In USB Converters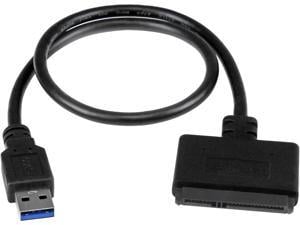 "Works great and is easy to use, usb 3.0 really fast"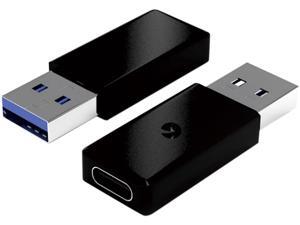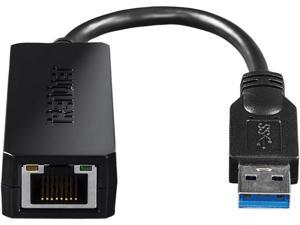 "TRENDnet TU3-ETX is the ASIX AX88179 -- The TU3-ETX is Plug & Play via Windows 10 v1803 which installed its own driver (oem43.inf) and is ready to go OOTB. No driver update is necessary, but if you feel compelled, "Search the internet…" installs the most current driver. The TU3 is connected to a 7 port Orico USB3 hub connected to a 6 year old Toshi..."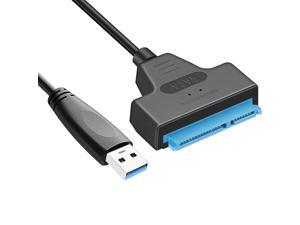 "It is a cable and it worked fine."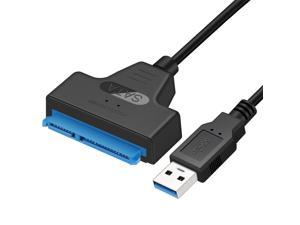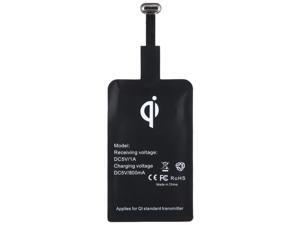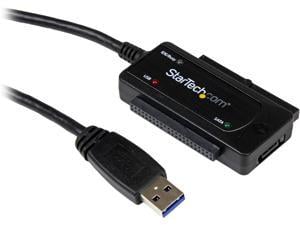 "Works with 4TB Drives Works with OS X.6.8"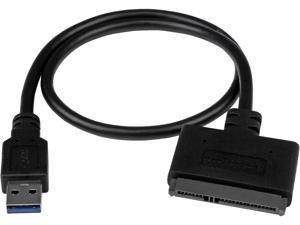 StarTech.com USB312SAT3CB USB 3.1 (10Gbps) Adapter Cable for 2.5" SATA SSD/HDD Drives - Supports SATA III (6 Gbps) - USB Powered
Type: USB to SATA
Color: Black
Cable Length: 2.5"
Specifications: Drive Connectors 1 - SATA Data & Power Combo (7+15 pin) Receptacle Host Connectors 1 - USB 3.1 USB Type-A (9 pin; Gen 2; 10 Gbps) Male Bus Type: USB 3.1 Gen 2 Chipset ID: ASMedia - ASM1351 Compatible Drive Types (Type and Rate): SATA Drive Size: 2.5in Interface: USB 3.1 Gen 2 Number of 2.5 inch bays: 1 Number of Drives: 1 Hot Swap Capability: Yes Max Drive Capacity: Currently tested with hard drives up to 2TB at 7200 RPM Maximum Data Transfer Rate : 10 Gbps Type and Rate: USB 3.1 Gen 2 - 10 Gbit/s UASP Support: Yes
Model #: USB312SAT3CB
Item #: 9SIA7BB3KE5108
Return Policy: View Return Policy
"Simple, easy to use. Just what I need to clone, mirror HHDs and SSDs."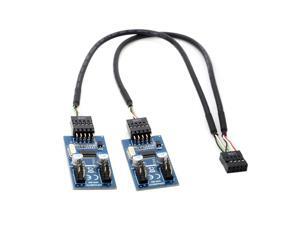 "I purchased a MSI B360M 300 Series and later found out it has only 1 internal USB connector. I needed to connect three devices. This product saved the day. Less than 5 minutes to set up."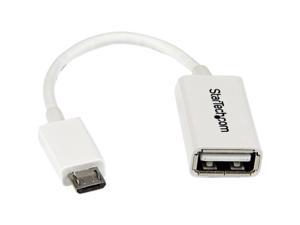 "Works perfectly on Dell Venue 8 . Saved me from spending $19.99 for Dell's OTG adapter. Startech always makes useful parts."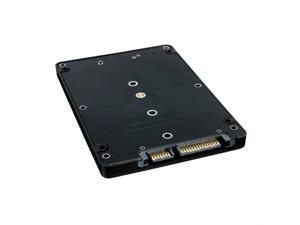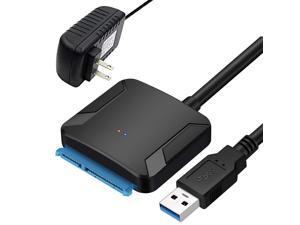 "Worked great, inexpensive, no issues."