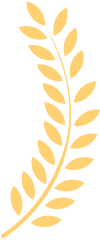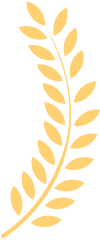 Best Sellers
In Professional Video Devices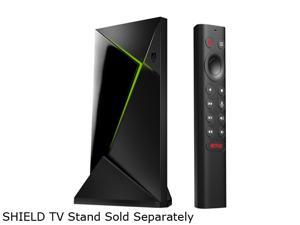 NVIDIA SHIELD Android TV Pro - 4K HDR Streaming Media Player - High Performance, Dolby Vision, 3GB RAM, 2 x USB, Google Assistant Built-In, Works with Alexa (945-12897-2500-101)
Type: Digital Media Streamer
Color: Black
Specifications: Weight & Size: Weight: 8.80 oz. / 250 g Height: 3.858 in / 9.800 cm Width: 6.26 in / 15.900 cm Depth: 1.02 in / 2.593 cm Storage: 16GB* * Portion of storage occupied by system software Expandable using USB flash or hard drives. Wireless: 802.11ac 2x2 MIMO 2.4 GHz and 5 GHz Wi-Fi Bluetooth 5.0 + LE Captive Portal support Software Updates: SHIELD Experience Upgrades directly from NVIDIA Voice Assistants: Built in Voice Control The Google Assistant Hands-free Voice Control* Google Home compatible (Google Assistant)** Amazon Echo compatible (Works with Alexa)** * Requires SHIELD Controller or Google Home Mini or Amazon Echo. ** Google ecosystem includes the Google Assistant, Google Play Movies and TV app, Google Music app, Google photos, and access to Google calendar. Amazon ecosystem include...
Model #: 945-12897-2500-101
Item #: 9SIAATCBNU2855
Return Policy: View Return Policy
"Performance is superior to the previous 'A' box I used to stream for a few years. This box has a smooth interface and a great selection of apps. The remote is very well designed. I love the system. Highest recommendation."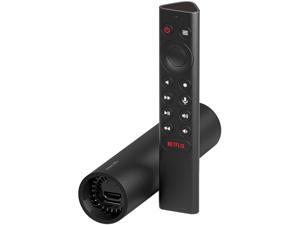 NVIDIA SHIELD Android TV - 4K HDR Streaming Media Player - High Performance, Dolby Vision, Google Assistant Built-In, Works with Alexa (945-13430-2500-000)
Type: Digital Media Streamer
Color: Black
Specifications: Weight & Size: Weight: 4.83 oz. Height: 1.57 in Width: 1.57 in Depth: 6.50 in Storage: 8GB* * Portion of storage occupied by system software Expandable via microSD Wireless: 802.11ac 2x2 MIMO 2.4 GHz and 5 GHz Wi-Fi Bluetooth 5.0 + LE Captive Portal support Software Updates: SHIELD Experience Upgrades directly from NVIDIA Voice Assistants: Built in Voice Control The Google Assistant Hands-free Voice Control Google Home compatible (Google Assistant) Amazon Echo compatible (Works with Alexa) Power: Built-in power supply Gaming Features: NVIDIA GeForce NOW game streaming service (compatible game controller or keyboard/mouse is required) NVIDIA GameStream (requires compatible GeForce RTX or GTX-powered PC) Android gaming via Google Play Store Included Apps: NVIDIA Games Netflix YouTube...
Model #: 945-13430-2500-000
Item #: N82E16815351018
Return Policy: Standard Return Policy
"amazing, can't say anything bad about this product"
"Honestly it was a good product but it thought it was bigger but for its size it's still insanely good"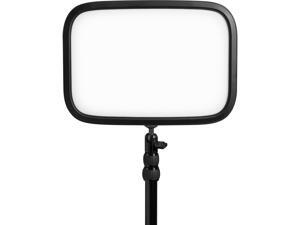 Elgato Key Light - Professional Studio LED Panel, App-controlled, 2800 Lumens, Color Temperature Adjustable, Desk Mount Included, for PC and Mac
Type: Virtual Studio Accessory
Specification: Brightness: 2800 Lumens, adjustable Color range: 2900K - 7000K
System Requirements: Connection: Wi-Fi 802.11 b, g, n Supported Encryption: WPA/WPA 2 Wi-Fi enabled PC / Mac or iOS / Android device for initial setup, Windows 10 (64-bit), macOS 10.14 or newer
Power Consumption: Up to 45W
Model #: 10GAK9901
Item #: N82E16815131042
Return Policy: Standard Return Policy
"Love the light! Love that you can change the brightness and temperature with the IOS app. I also have it linked to my desktop and Elgato steam deck."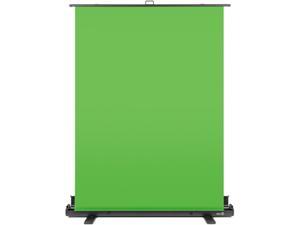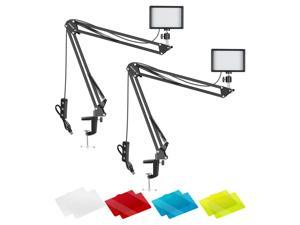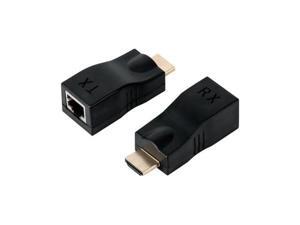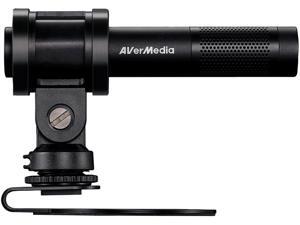 AVerMedia Live Streamer MIC 133 AM133
Type: Microphone
Specification: Type: Uni-directional condenser microphone Impedance: 1.5K ohm Sensitivity: -37 dB +/- 3 dB at 1 kHz, (0 dB = 1 V/Pa) Frequency response: 20 Hz - 16 kHz S/N Ratio: 60 dB Maximum SPL: 110 dB
Audio Output: 3.5mm Jack
System Requirements: Compatible with smartphones*, cameras and computer devices with devices with a 3.5mm audio-in jack. * Lightning-to-3.5mm adapter required for iPhone 7 or later. USB-C-to-3.5mm adapter required for some Android phones. (adapter not included)
Model #: AM133
Item #: 9SIA7BB8ZV6051
Return Policy: View Return Policy