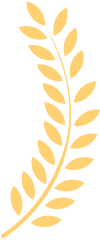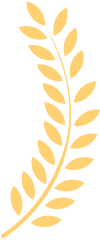 Best Sellers
In Operating Systems - Download
Microsoft Windows 10 Home - Full Retail Version 32 & 64-Bit (Download)
OEM disc version also available
Disclaimer: Product is limited to North America region activation/installation only.
Version: Home
System Requirements: 1 GHz processor or faster 1 GB RAM for 32-bit; 2 GB for 64-bit Up to 20 GB available hard disk space 800 x 600 screen resolution or higher DirectX 9 graphics processor with WDDM driver Internet access (fees may apply) Microsoft account required for some features Watching DVDs requires separate playback software You must accept the enclosed License Terms, also at microsoft.com/useterms Activation required: Single license, 32 & 64-bits on USB 3.0 included This is a full version of Windows 10 Pro; we recommend you back up your files before installing. If you're running Windows 7 SP1 or 8.1 Update, visit windows.com/windows10upgrade for a limited time free upgrade to Windows 10; your files will easily transfer. Windows Media Ce...
Model #: KW9-00265
Item #: N82E16832588506
Return Policy: Consumable Product Return Policy
$189.99

 
$161.99 

–

Sale Ends in 4 Days (Sun) -

Save:

15%
"- Easy download, immediate delivery - Retail version for worry free unlimited hardware changes - Official, Microsoft approved - Peace of mind"
Microsoft Windows 10 Pro - Full Retail Version 32 & 64-Bit (Download)
OEM disc version also available
Disclaimer: Product is limited to North America region activation/installation only.
Version: Professional
System Requirements: 1 GHz processor or faster 1 GB RAM for 32-bit; 2 GB for 64-bit Up to 20 GB available hard disk space 800 x 600 screen resolution or higher DirectX 9 graphics processor with WDDM driver Internet access (fees may apply) Microsoft account required for some features Watching DVDs requires separate playback software You must accept the enclosed License Terms, also at microsoft.com/useterms Activation required: Single license, 32 & 64-bits on USB 3.0 included This is a full version of Windows 10 Pro; we recommend you back up your files before installing. If you're running Windows 7 SP1 or 8.1 Update, visit windows.com/windows10upgrade for a limited time free upgrade to Windows 10; your files will easily transfer. Windows ...
Model #: FQC-09131
Item #: N82E16832588507
Return Policy: Consumable Product Return Policy
$259.99

 
$244.99 

–

Sale Ends in 6 Days (Tue) -

Save:

6%
"- Easiest Upgrade Ever!!!! - My fast running system actually runs a little faster now!."