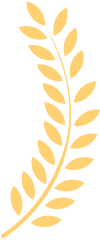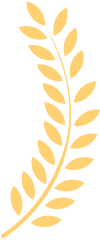 Best Sellers
In Keyboards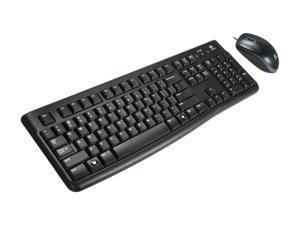 "Hooking keyboard and mouse up to a kvm switch. No problems. Love the feel of the keyboard."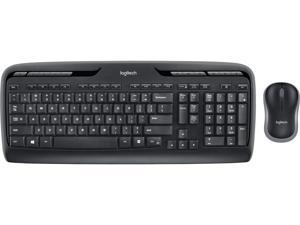 "I've had this a little over a year, mine is used on my couch with my 40 inch TV as my monitor. The keyboard works great, never lags when typing (fast typer) and with the little more than a year Ive had it I've only changed the batteries once and I never turn my keyboard off. Every once in awhile the keyboard doesn't register while typing, all you..."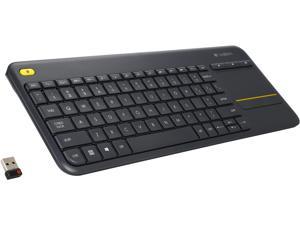 "Size, build quality, functionality."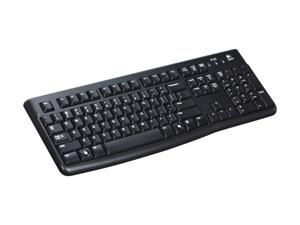 "Simple. Fast. Durable. Solid"
"Please disregard my previous complaint about my wireless keyboard order. It did come with a USB module... I just didn't see the tiny thing, where they had placed it. LOGITECH~ You may want to reconsider sticking that tiny USB module, in a cut-out in the cardboard. I almost threw the box away, with it... It is literally part of the box design. I thi..."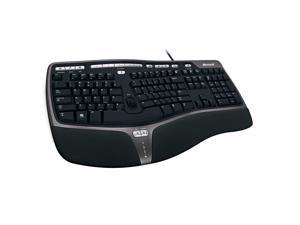 Microsoft Natural Keyboard 4000 for Business 5QH-00001 Black Wired Keyboard
Palm Rest: Integrated
Normal Keys: 104
Operating System Supported: Windows: Win 10 32 / 64 bit, Win 8.1 32 / 64 bit, Win 8 32 / 64 bit, Win 7 32 / 64 bit
System Requirement: For a Microsoft Windows-based PC: Windows 7, Windows Vista, or Windows XP (excluding Windows XP 64-bit) 100 MB of available hard disk space USB port CD drive Microsoft IntelliType Pro software version 7.0 For a Macintosh PC: Macintosh Mac OS X versions 10.4x-10.6x 30 MB of available hard disk space (install 30 MB) USB port CD drive Microsoft IntelliType Pro for Mac software version 7.0. Users of Mac OS X v10.2 must install IntelliType Pro for Mac software before connecting the hardware.
Model #: 5QH-00001
Item #: 9SIADDZ8ED6447
Return Policy: View Return Policy
"Large, natural. The best keyboard I've used since the original Microsoft Natural 15 years ago, but still not the same mechanical build quality. Has the #6 key on the correct side (left hand if you ever took typing,) unlike many natural keyboards. Uses classic positioning for Home, End, etc instead of the more vertical design seen on recent keybo..."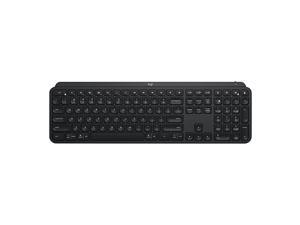 Logitech MX Keys Advanced Wireless Illuminated Keyboard
Mouse Color: Black
Operating System Supported: USB Receiver: Windows 7 and above, macOS 10.11 and above, Linux3, Android 6 or later Bluetooth: Windows 8 and above, macOS 10.12 and above, Linux3, iOS 9 or later, Android 6 or later
Dimensions: 1.56" x 17.74" x 5.81"
Parts: 1 Year
Model #: 920-009295
Item #: 9SIANVUD915417
Return Policy: View Return Policy
"- Very quite. I work from home, like many of us, and this keyboard is not heard by others on the call. Except the space key. For whatever reason that one is about twice as loud as the others. To test I really typed hard and the others could just barely hear. When typing normal they didn't hear at all. - Very solid. This is not cheaply made. ..."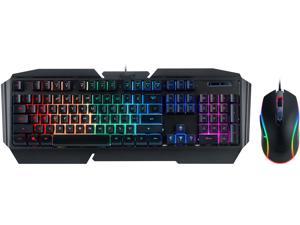 "nice price"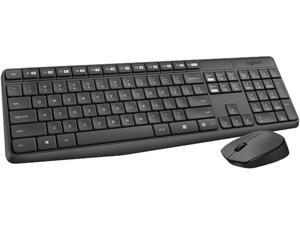 "no issues, just worked out of the box"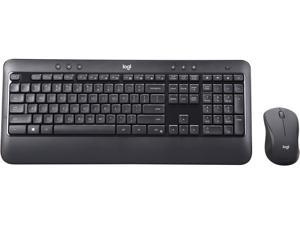 "great price and fast delivery"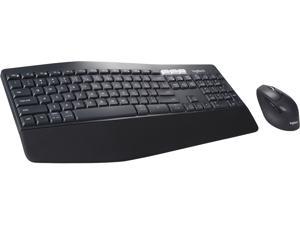 "Everything!"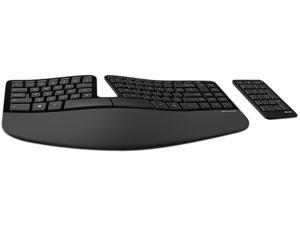 "i've been using the Ergonomic Wireless Keyboard 7000s for close to 10 years now and my 3rd was pretty worn down, so I set out to buy my 4th. Pretty bummed to discover the wireless version was no longer in production and those that remain on the market sell for like 300+ dollars...i assume to cater to wealthy stock brokers and sheiks insistant on h..."