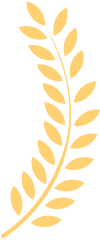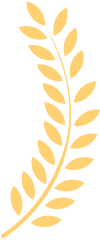 Best Sellers
In Case Accessories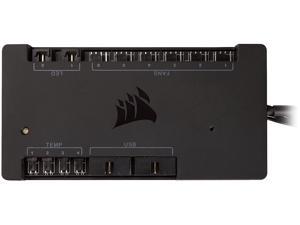 Corsair CL-9011110-WW Digital Fan and RGB Lighting Controller
Types: Lighting & Decor
Colors: Black
Specifications: Unit Dimension: 15.50 x 69.00 x 133.00mm Power Input: Logic: 2.97V to 3.63V, 4.5V to 5.5V Fan: 11.4V to 12.6V RGB LED: 4.5V to 5.5V Cable: USB: 440mm SATA Power: 465mm Thermal sensor: 610mm Fan extension: 300mm RGB LED channels: Two 2-pin connector Max. RGB LED strip per channel: 4 Max. RGB fan per channel:6 through 1 RGB LED hub
Parts: 30 DAYS WARRANTY
Model #: CL-9011110-WW
Item #: 9SIACC2E2Z0506
Return Policy: View Return Policy
"- Comes with all the cables needed to start with install: 2x RGB LED hub cables 4x Thermal sensors 5x Fan extension cables 2x pieces of mounting tape - Has additional USB ports to plug in other peripherals to monitor; power supplies, etc. - Small (flat) enough to mount on the backside of case - I like that it is powered by SATA power ca..."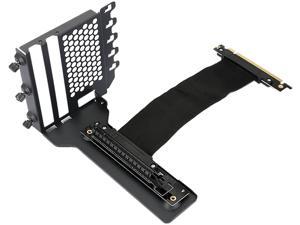 "-Easy to install -Shows off the GPU"
"Does exactly what it says. Takes the 4 pin 12v,r,g,b from a mobo and allows it to communicate with a three pin rgb fan/led strip setup."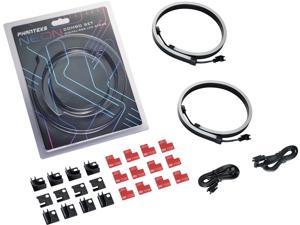 Phanteks NEON Digital-RGB LED Strip Combo Set - 2x 400mm Smooth Lighting Strip, Full Color Range, Flexible Mounting, PH-NELEDKT_CMBO
Types: Lighting & Decor
Colors: RGB
Length: 40cm
Specifications: Application: For Digital-RGB equipped Cases, Controllers and Motherboards. (+5V, Data, NA, GND) Color: Full RGB color spectrum Connections: Input: Phanteks 3-pin (female) connector Output: Phanteks 3-pin (male) connector M/B Adapter: Digital RGB adapter 3pin (+5V,Data,NA,GND) Input Voltage: +5V Current (Single strip): Max. 0.84A Current (Dual Strip): Max. 1.68A Wattage (Single strip): Max. 4.2W Wattage (Dual Strip): Max. 8.4W Cable compatibility: For Phanteks Digital-RGB LED system, For M/B Only with Digital-RGB Pin Header (+5V,DATA,NA,GND) LED Color/ Controller: KS6812, Full Color Digital-RGB LED Chip LED Number: 28 LEDs (400mm NEON Digital-RGB LED Strip) MTBF: 20,000 hrs Product Dimensions: 400 x 13 x 5.5mm (15.7 x 0.5 x 0.2in) Scope of Delivery: 2 x 400mm (15.7in)...
Model #: PH-NELEDKT_CMBO
Item #: 9SIADDZAPH3360
Return Policy: View Return Policy
"Easy to use great muted color"
"Really good"
"These are the exact trays needed if you want to increase the hard drive capacity of your new Define R7 case. They fit just like the trays that come with the case. These trays are very hard to find right now due to manufacturing delays from the COVID-19 issues in Chine (per Fractal themselves from an email) so it was really nice to see that Newegg..."
"Super easy setup. Really simplified powering my 6 fans in my case. I love the magnetic backing to the hub as well which makes it really easy to place and move without any hassle."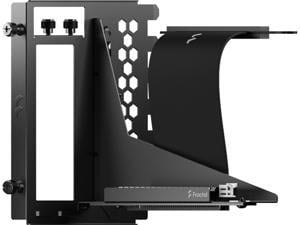 Fractal Design Flex B-20 PCIe 3.0 x16 Vertical GPU Riser with Bracket, FD-A-FLX1-001
Types: PCI Express Riser Cable
Colors: Matte Black
Length: 200 mm
Specifications: Accessory Type: PCI Express Riser Cable GPU support: Any PCIe compatible card with single or dual-slot bracket (no maximum cooler height) Case requirements: 7 available bridgeless expansion slots (no bars between slots when covers are removed) Captive thumbscrews: Two, for installation of the riser into the case PCIe standard: PCIe Gen 3.0 x16 Cable length: 200 mm Cable width: 57 mm Cable color: Matte Black Bracket color: Black powder coated steel Package Contents : Vertical GPU bracket with 2 x captive thumbscrews PCIe Riser cable 200 mm 2 x (M3) screws (for riser cable) 2 x (6-32) thumbscrews (for GPU) 2 x (6-32*5 mm) screws (to mount brackets together) User manual
Model #: FD-A-FLX1-001
Item #: 9SIA9H5CA46958
Return Policy: View Return Policy
"- Extremely easy to assemble - Neat - As advertised"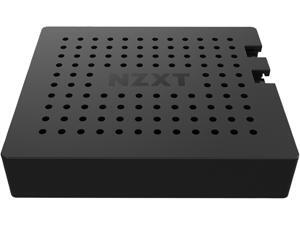 "Great for all fan types."
Thermaltake AC-023-AN1NAN-A1 10-port Fan Hub (PWM)
Types: Case Fan Accessories
Colors: Black
Specifications: LED: Blue LED Power Indicator Material: Plastic Power Connector Required: 1x SATA Fans Ports: 10 Fan Connector Supported: 3-pin / 4-pin (3-pin not supported for PWM Function) PWM Signal Input: 4-pin PWM Connector Weight: 90g Color: Black Dimensions (L x W x H): 81 x 44 x 18 mm (3.2" x 1.75" x .70")
Color: Black
Model #: AC-023-AN1NAN-A1
Item #: 9SIADDZAPH3362
Return Policy: View Return Policy
$30.99

 
$29.99 

–

Free Shipping
"-10 PWN fans connected to a single fan header -SATA power, easy to hide in HDD Cage -Works great, and easy to setup. -Solid Connection, doesn't feel loose"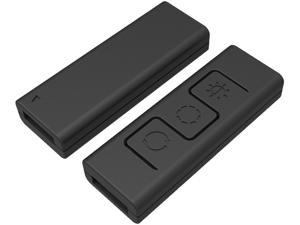 "- controls my 12v LED strip I had left over from another project. Now my PC has glorious RGB - small and discrete controller easy to place in case - cheaper than any DIY project, I even had an extra arduino uno and breadboard lying around and this was still cheaper than the few extra pieces I needed to DIY this"
SilverStone PWM Fan Hub System Cables, Black (CPF04)
Types: Cable Accessories
Colors: Black
Specifications: Color: Black Connectors: PWM 4pin connector x 1 to motherboard SATA power cable x 1 to PSU PWM 4pin header x 8, compatible with 3pin cable* Length PWM cable 500mm, SATA power cable 300mm Capacitor size 2200µF Dimension 54mm (W) x 19mm (H) x 40mm (D)
Model #: CPF04
Item #: 9SIAPN9CHJ1386
Return Policy: View Return Policy
"► According to Silverstone's main website this unit can handle up to 4.5Amps or 54 watts in total. That accumulates for 6.75 watts per 4pin header max. Example: I've eight [8] 140mm Noctua IPPC fans that draw 6.6 watts each or 0.55 amps running on this unit quietly. And I still have enough headroom of 2.35v for safety precautions. ► Protects your..."