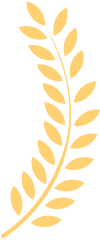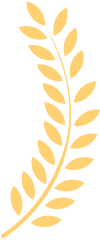 Best Sellers
In Card Readers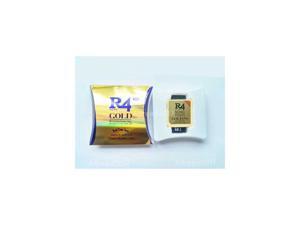 "No need to hack into a system, using the card adapter makes using roms way more easy. Roms run like a dream, absolutely no lagging so far with the 20 games I've tested."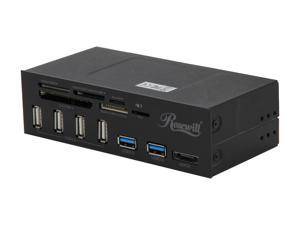 "I was able to tell exactly what kinds of connectors this device had in Newegg's ad photos. Power is supplied to the USB devices from the computer's power supply. Having eSATA is nice and kind of unusual."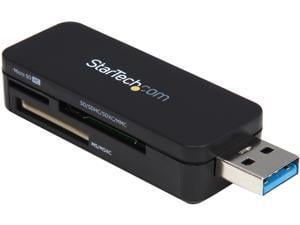 "Supports all the common memory card formats. Dedicated MicroSD slot is a nice touch. Supports full USB 3.0 speed"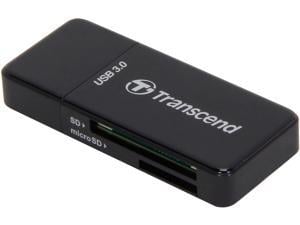 "Compact and worked when I plugged it in. Hard to beat for under $15.00"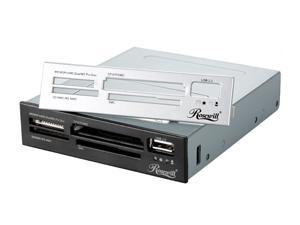 Rosewill RCR-IC001 USB 2.0 Card Reader
Installation Type: Internal
Support - Compact Flash: CF I / CF I Pro / CF I Pro II / CF I Elite Pro / CF I ultra II / Shoot & Store CF / CF II / CF II Magicstor/ CF II Ultimate/ CF-Digital Film/ CF 3.0 / CF4.0 / EXTREME III CF / EXTREME CF / ULTRA II CF / HS CF / XS-XS CF / CF ELITE PRO / CF PRO / CF PRO II / IBM MD / HITACHI MD / MAGIC STOR MD
Support - Memory Stick: MS / MS PRO / MS DUO / MS PRO DUO / MS MG PRO / MS PRO MG HIGH SPEED / MS PRO MG EXTREME III / MS MG / MS MG DUO / MS MG PRO DUO / EXTREME MS PRO / MS SELECT / EXTREME III MS PRO / ULTRA II MS PRO / HS MS MG PRO / HS MS MG PRO DUO / HS MS PRO / HS MS PRO DUO / MS ROM / MS PRO Magic Gate/ MS DUO Magic Gate / MS Micro (M2)
Support - MMC: MMC / MMC 4.0 / MMC4.2 / HS MMC / HS RS MMC / RS MMC / RS MMC 4.0 / MMC Mobile / MMC Plus / MMC Micro / DV-MMC
Model #: RCR-IC001
Item #: N82E16820223103
Return Policy: Standard Return Policy
$14.99

 
$13.99 

–

Save:

7%

$7.99 Shipping
"Does exactly what it says and has a usb connector to make it easy to install internally and hook to a motherboard usb slot."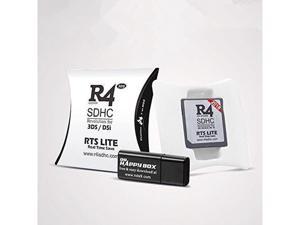 "quick & easy to make it work cheap"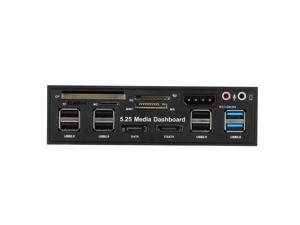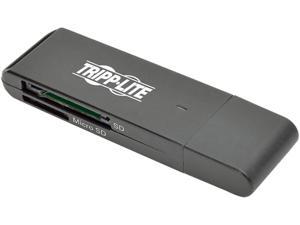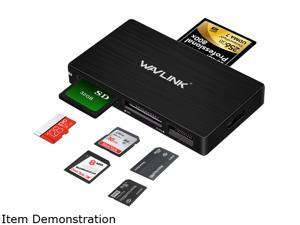 "I plugged this into my computer and it just worked. I used an micro sd and a compact flash(not at the same time), and they both worked. I am very impressed with this. Customer service is right on with excellent service. Great product from a great company!!!"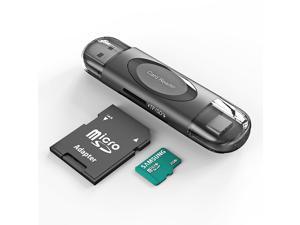 SD Card Reader, Hannord USB 3.0 USB C Card Reader Adapter TF Memory Card Reader for SD, Micro SD, SDHC, SDXC, MMC Card Compatible with MacBook Pro, MacBook Air, Galaxy S20, iPad Pro, Computer, Laptop
Installation Type: External
Support - Compact Flash: Yes
Support - Memory Stick: Yes
Support - MMC: Yes
Model #: CE-CH00007
Item #: 9SIAPXUE2J8633
Return Policy: View Return Policy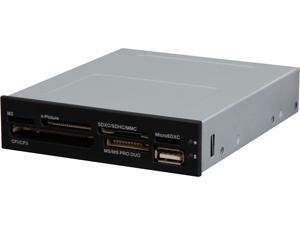 "I built my wife a higher end computer. She takes a lot of photos with her Sony & her cell phone camera. I bought her this to internal multi card reader so she won't have to use the portable USB reader she used for years. I've never had any bad product from StarTech, and it held true with this card reader. The 1 USB port is very nice and handy as ..."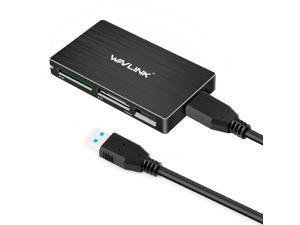 Wavlink Micro SD Card Reader,4-Slot Multi-in-1 USB 3.0 Flash Memory Card Adapter with Detachable Cable 5Gbps Read for SD/SDHC/SDXC/Micro SD/MMC/MS/MS Pro Duo/CF I/CF II (Black)
Limited time offer, ends 06/30
Slots: --SD slot: SD, Micro SD, SDHC, SDXC, MMC; --TF slot: TF, Micro SD, Micro SDHC, Micro SDXC, M2; --MS slot: MS-PRO-DUO, MS-MG, MS-PRO-MG,MS-ROW SD, MS Micro ; --CF slot:CF I; CF II
Color: Black
Model #: WL-VCR695
Item #: 9SIACU98798360
Return Policy: View Return Policy
$25.99

 
$22.99 

–

Save:

12%

Free Shipping