Intel Core X Series Processor Family
Take Your Creations and Gaming to the Next Level
Based on the Intel Skylake X micro architecture, this Core X processor lineup is oriented for HEDP (High-End Desktop) with options ranging from 6 to 18 cores for extreme performance. These processors are built using 14nm technology and support quad-channel memory. The Intel Turbo Boost Max Technology 3.0¹ identifies the processor's fastest two cores and directs your most critical workloads to them, to achieve optimized performance in lightly-threaded computing. Every product comes unlocked, enabling you to overclock beyond the maximum turbo frequency, while the solder thermal interface material (STIM) delivers efficient heat transfer between the CPU die and heat spreader, thus facilitating extreme overclocking.² These Core X processors come in LGA 2066 packaging and work with Intel X299-chipset motherboards.
This Intel Core i9-9820X model has 10 cores (20 threads), support 44 PCIe 3.0 lanes, and features 3.30 GHz base frequency, 4.10 GHz turbo frequency, and 4.20 GHz maximum turbo frequency with Intel Turbo Boost Max 3.0 technology. It has NO built-in graphics so a discrete graphics card is required to complete your setup.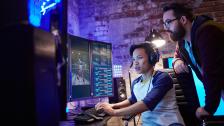 Maximize Performance
Whether you are working on your latest feature film or the next episode of a YouTube series, the unlocked Intel Core X-series processors are designed to scale to your performance needs by using the two fastest cores at higher frequencies and up to 18 cores when extreme mega tasking is required. Experience extreme performance, immersive 4K visuals, high speed storage and memory, and the latest technological advancements—all designed to get you from planning to final product faster than ever.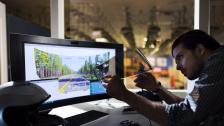 Power Your Creativity
Spend more time creating and less time waiting. The Intel Core X-series processor can handle your most demanding workload. Upload and edit your 360° videos quickly and experience VR videos—all in stunning 4K. There are no limits to what you can create on your new computer.
Mega-Task to the Extreme
When creating your best work, you need the most responsive technology to handle multiple, CPU-intensive tasks at once. With an Intel Core X-series processor, you can edit your video, render 3D effects, and compose the soundtrack simultaneously without compromising your computer's performance.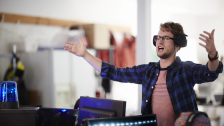 Overclock² with Confidence
The Intel Core X-series processor family is unlocked to provide additional headroom. New features include the ability to overclock each core individually, AVX ratio controls for more stability, and VccU voltage control for extreme scenarios. Combined with tools like Intel's Extreme Tuning Utility (Intel XTU) and Extreme Memory Profile (Intel XMP), you have a powerful kit for maximizing performance.
Intel Smart Cache
Improve efficiency with Intel Smart Cache technology. All cores now have access to the entire last-level cache, pre-fetching data before requests are made. Intel Smart Cache also features a new power-saving feature that dynamically flushes memory based on demand or during periods of inactivity, ensuring your applications keep up with your demands.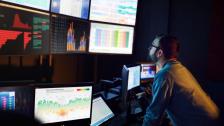 Intel Turbo Boost Max Technology 3.0
Increase your computer's processing power. Available on Intel Core X-series processors, Intel Turbo Boost Max Technology 3.0 identifies your processor's two fastest cores and directs your most critical workloads there.¹ With improved single-threaded performance, you get the best performance possible out of your computer.
1. Intel Turbo Boost Max Technology 3.0 is available on select Intel Core X-series processors.
2. Altering clock frequency or voltage may damage or reduce the useful life of the processor and other system components, and may reduce system stability and performance. Product warranties may not apply if the processor is operated beyond its specifications.