27" Class Full HD Gaming Monitor with FreeSync™ (27" Diagonal)

27GK750F-B
The LG 27GK750F-B gaming monitor is designed for gaming perfection. You can have in-game scenes rendered fluidly without delay or blur with 240Hz Refresh Rate, 1ms Motion Blur Reduction, AMD FreeSync Technology, and Dynamic Action Sync. Black stabilizer offers the brightness level right for in-game dark scenes. Various pre-set game modes let you game in a way that favors your play style or/and the game genre. You can also create your own unique profiles by tuning parameters to win even more.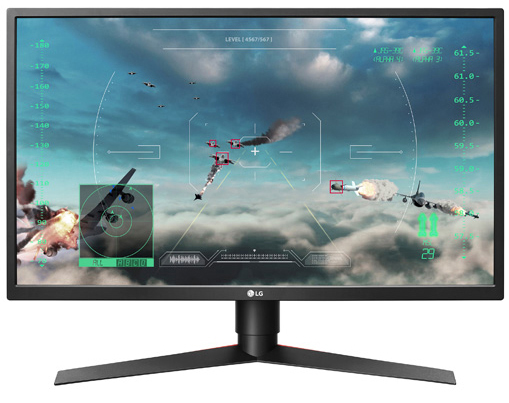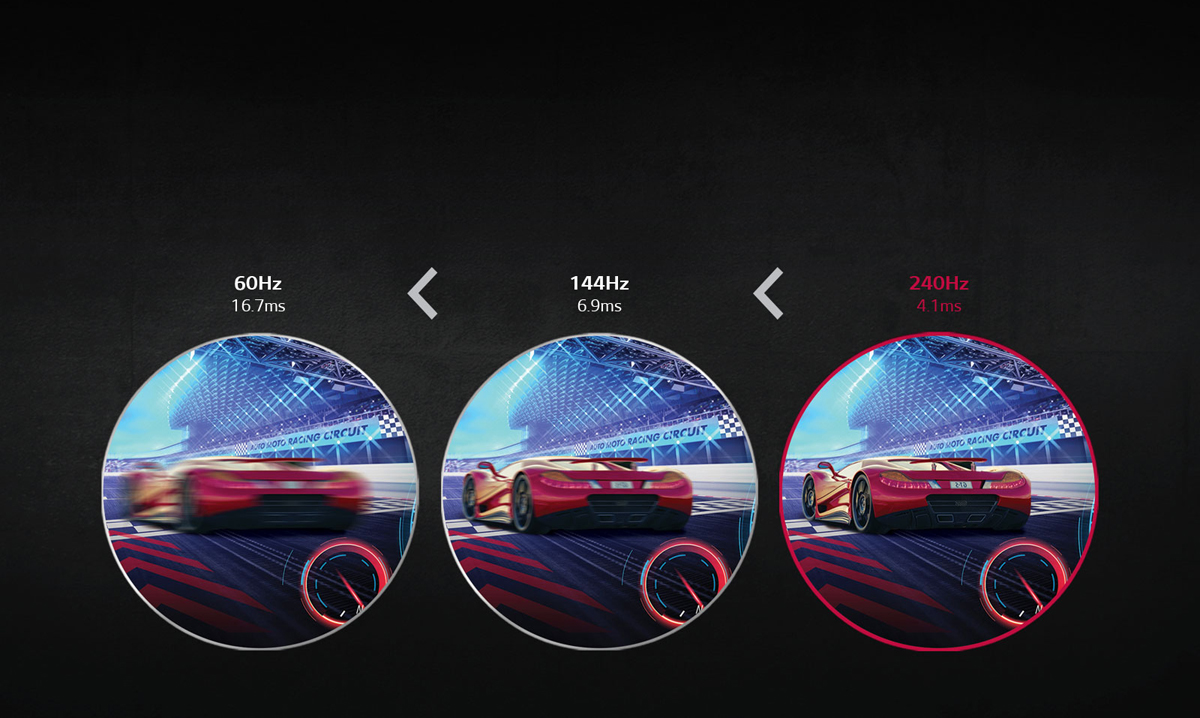 240Hz Refresh Rate
Games are smoother and more thrilling at a higher refresh rate, and this 240Hz monitor can refresh the image on screen up to an astounding 240 times per second. Enjoy high-speed gaming with virtually no motion blur or stuttering.
1ms Motion Blur Reduction
1ms Motion Blur Reduction allows gamers to enjoy the precision and accuracy needed to play at a high level. With a response time that is virtually 1ms, blurring and ghosting are dramatically reduced to make the in-game action smoother and gamer's reactions more precise.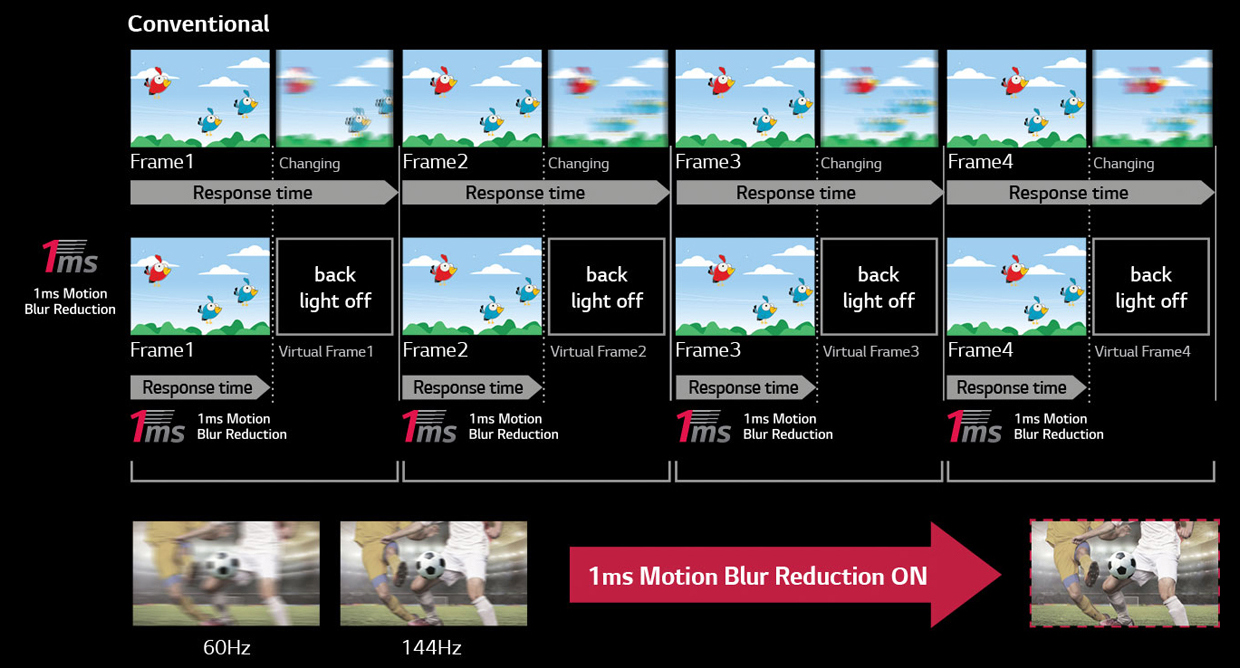 *1ms Motion Blur Reduction causes lowered luminance, and the following features cannot be used while it is activated: FreeSync / DAS (Dynamic Action Sync)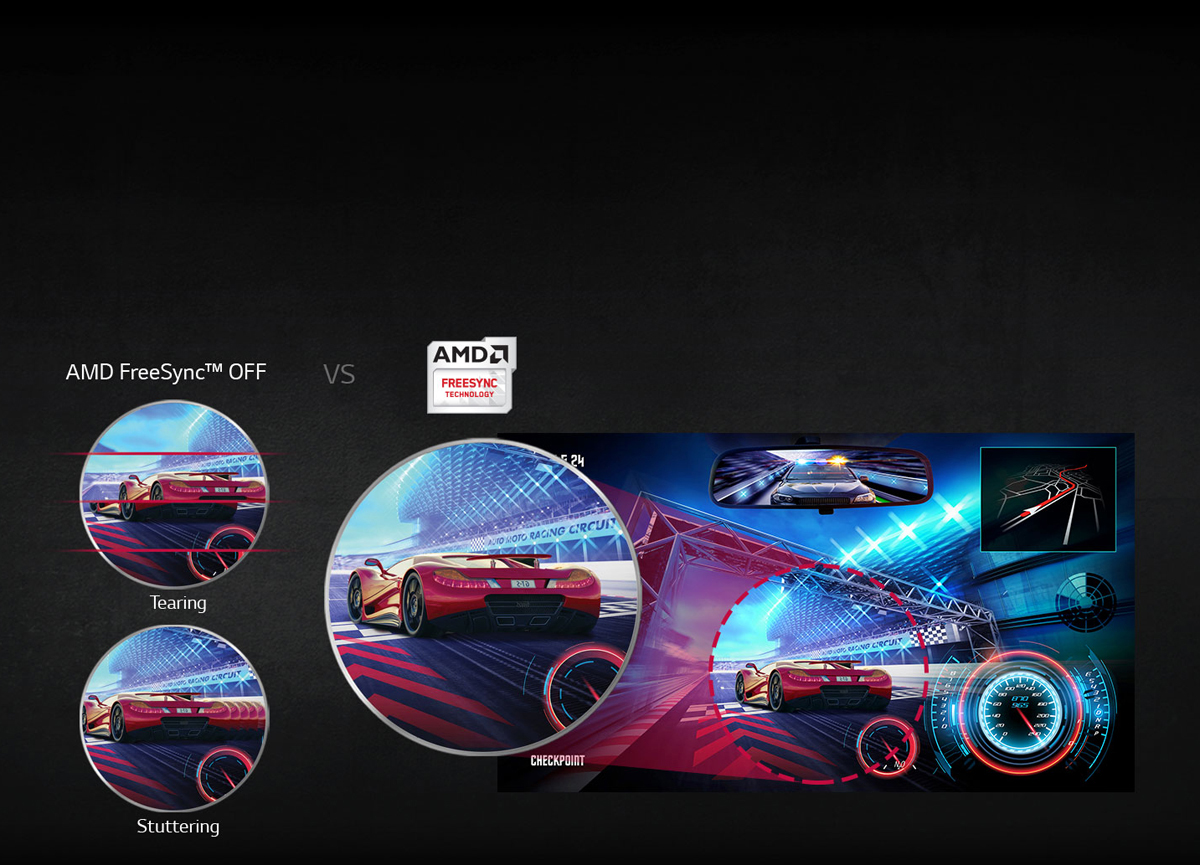 AMD FreeSync™ Technology
LG's monitors with AMD FreeSync™* technology reduces the tearing and stuttering that occur between a graphic card's frame rate and a monitor's refresh rate. Thanks to FreeSync, gaming enthusiasts can experience seamless, fluid movement throughout any hi-res, heavy-duty game.
*FreeSync is only available when it is connected to Display Port.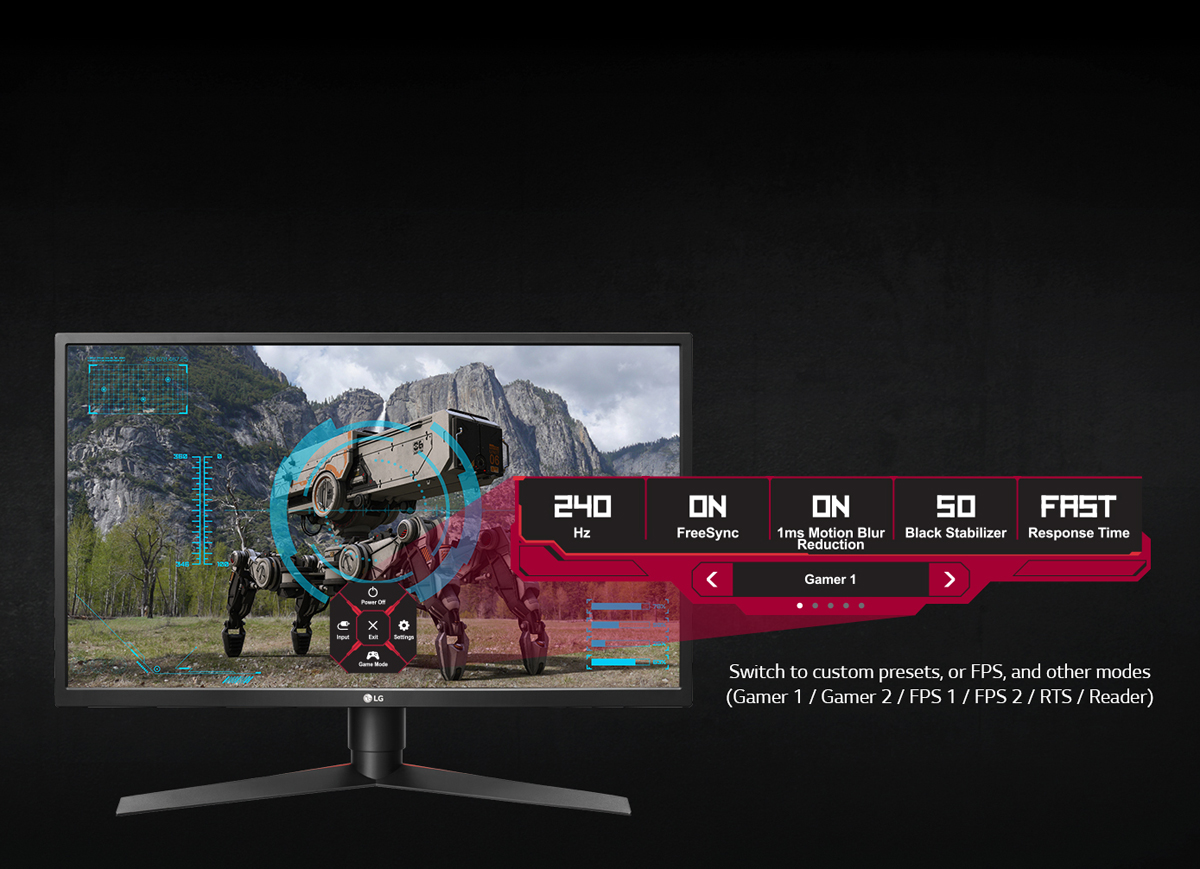 Custom Gaming Environment
Optimize the display of different games, then switch between different modes quickly and easily. Precise presets for FPS, RTS and other genres are just a few clicks away. Users can also adjust for personal preferences, including crosshair shapes, brightness, aspect ratio and much more.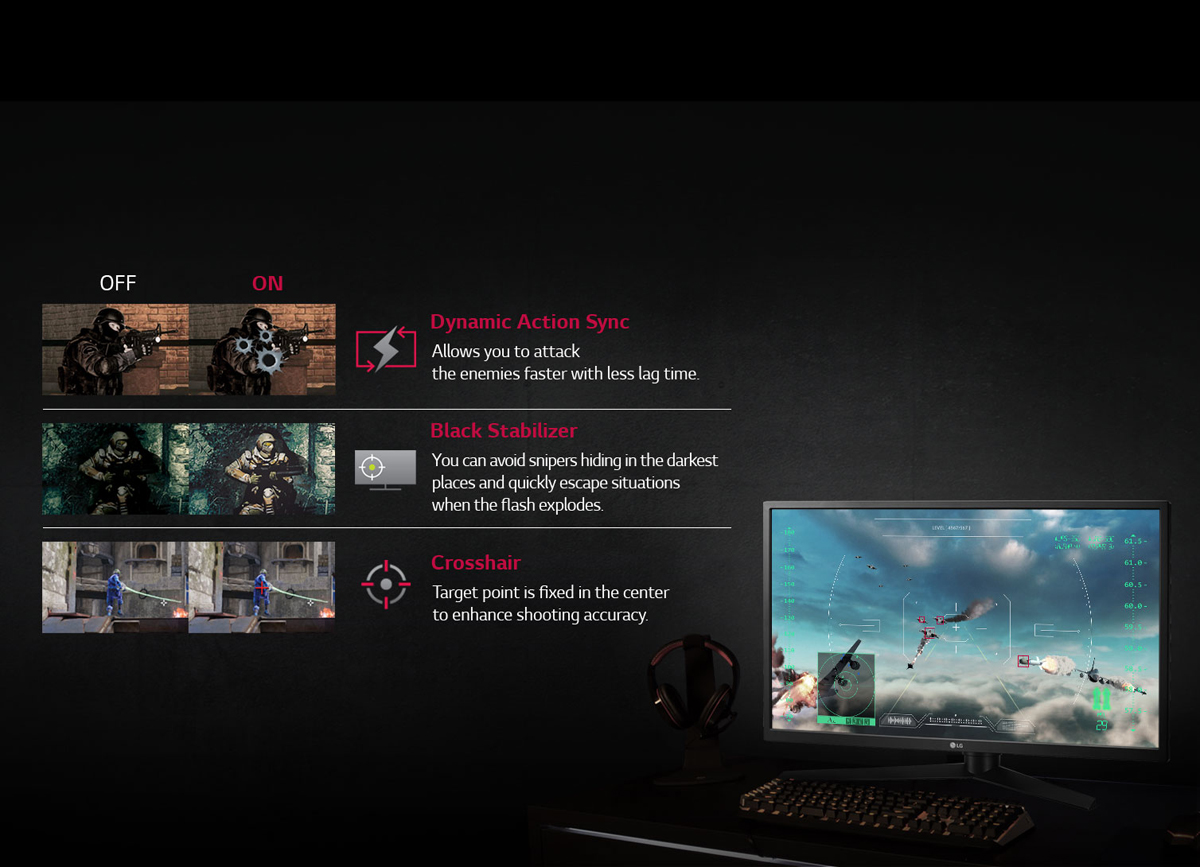 Advanced Gaming Features
Serious gaming features for serious gamers. Dynamic Action Sync assures smooth, action while Black Stabilizer reveals enhanced detail in dark scenes. The Crosshair feature helps enhance accuracy in first-person shooter games.