ROG Strix XG438Q HDR Large Gaming Monitor
43", 4K (3840x2160), 120Hz, FreeSync™ 2 HDR, DisplayHDR™ 600, DCI-P3 90%, Shadow Boost, 10W Speaker*2, Remote Control
43-inch non-glare 4K gaming monitor with 120Hz refresh rate for super-smooth gaming visuals
High dynamic range (HDR) technology with DisplayHDR™ 600 certification and 90% DCI-P3 professional color gamut ensures exceptional contrast and color performance
Radeon™ FreeSync 2 HDR technology provides buttery smooth gameplay, low latency, better brightness and contrast
GameFast Input Technology minimizes input lag and provides much faster motion delivery from connected devices to the monitor
A pair of 10W speakers provide powerful audio performance and an included remote control enables full control of the on-screen display for quick adjustments and input selection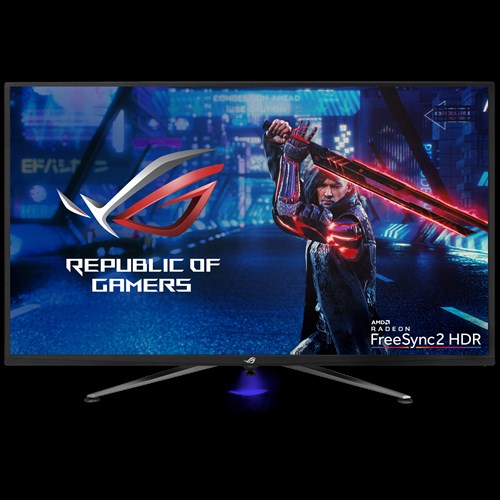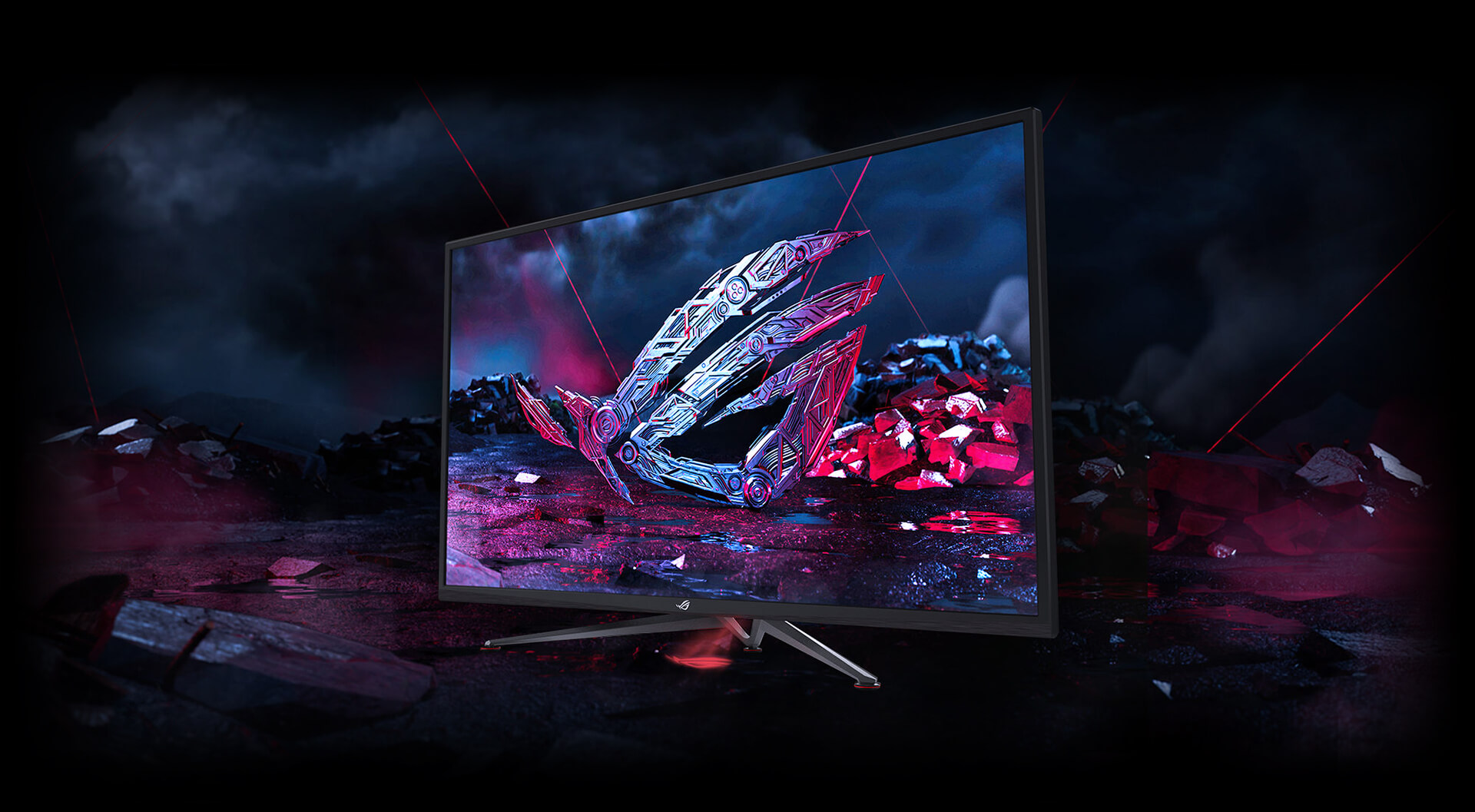 THE WORLD'S BIGGEST AND FASTEST 4K FREESYNC 2 HDR GAMING MONITOR

ROG Strix XG438Q is an HDR gaming monitor that offers the perfect balance of smooth visuals and high contrast HDR performance for incredibly immersive gameplay. It features a 43-inch 4K panel with an astonishing 120Hz refresh rate, high dynamic range (HDR) technology with 90% DCI-P3 professional color gamut coverage and exceptional contrast for DisplayHDR™ 600 certification, plus support for AMD Radeon™ FreeSync™ 2 HDR technology. ROG Strix XG438Q also includes GameFast Input technology for more responsive, lag-free control that heightens the gameplay experience and gives you an edge against your opponents.
BIG-SCREEN GAMING AND ENTERTAINMENT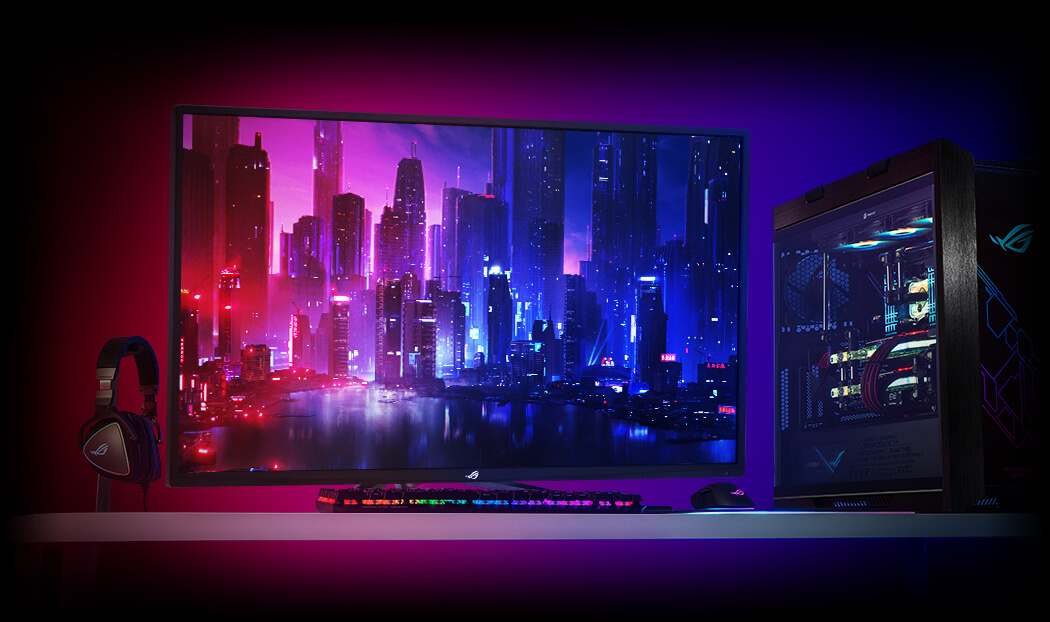 Loaded with gaming features, the 43-inch ROG Strix XG438Q offers a more immersive big-screen experience without sacrificing the high refresh rate and variable refresh tech usually only found in smaller panels.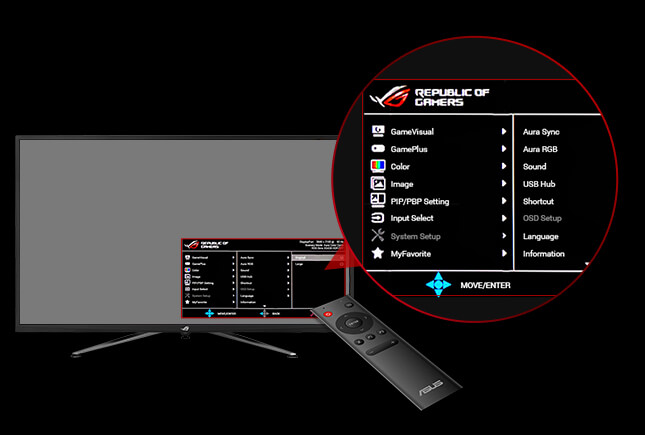 REMOTE CONTROL
ROG Strix XG438Q comes with a remote control that lets you adjust display settings—such as brightness, contrast and the input signal—all from a distance.
ANTI-GLARE SCREEN
An anti-glare screen makes it easier to see on-screen content in changing indoor lighting conditions, providing a better viewing experience when playing video games and watching movies.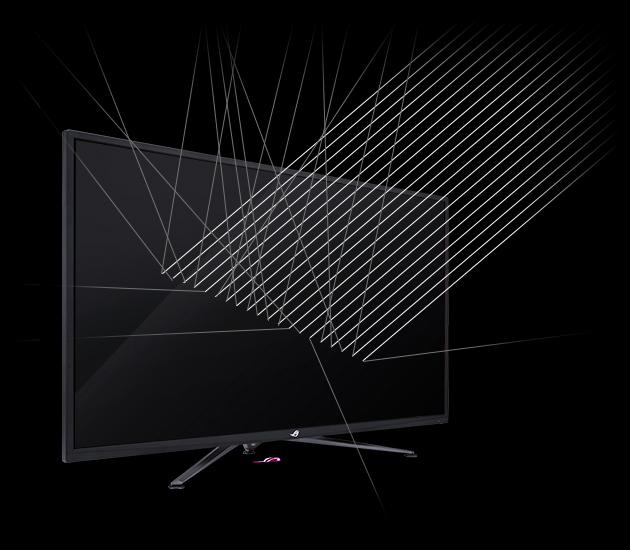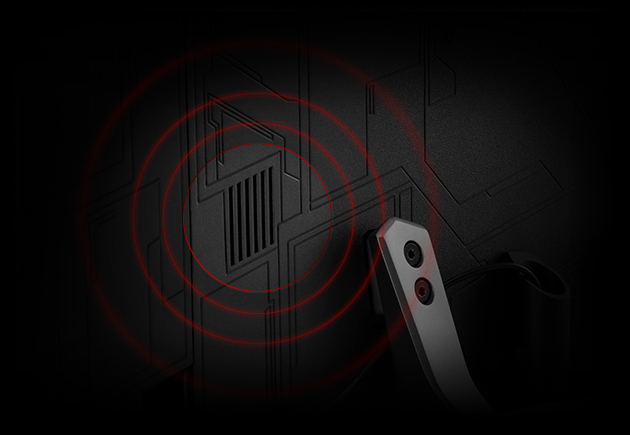 ENHANCED AUDIO WITH SONICMASTER
ROG Strix XG438Q features two built-in 10W stereo speakers and exclusive ASUS SonicMaster technology to deliver incredible audio fidelity for rich, satisfying sound.
GAMEFAST INPUT TECHNOLOGY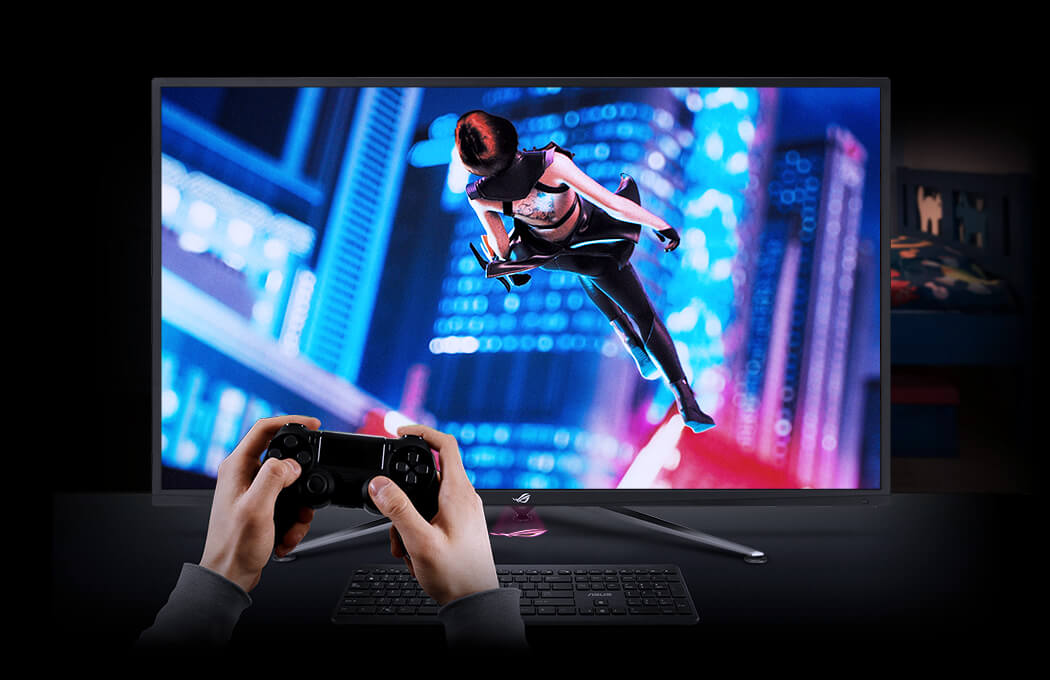 ROG Strix XG438Q features GameFast Input Technology to minimize input lag. This technology provides much faster motion delivery so you'll always be up to speed with in-game action at the precise timing you need to respond as quickly as is needed.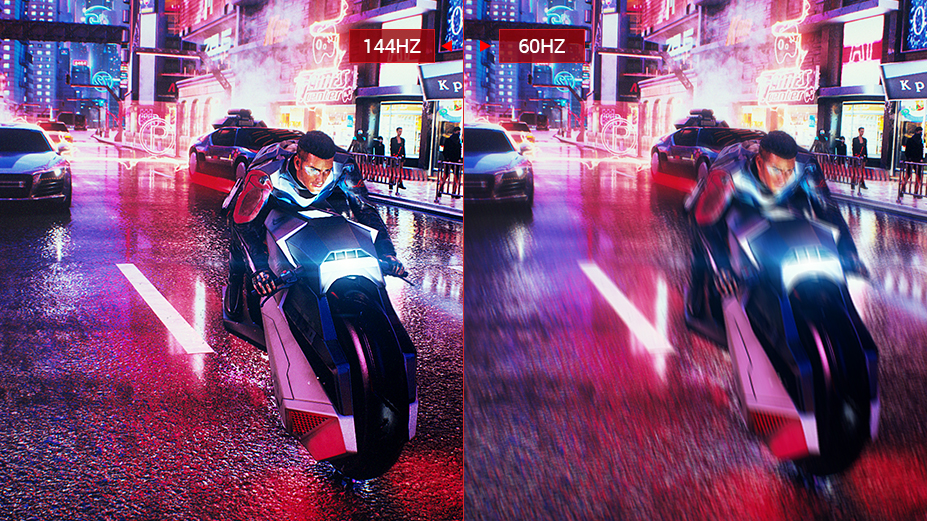 ROG Strix XG438Q offers an ultrafast 120Hz refresh rate, ensuring that even the fastest-paced games played at the highest visual settings remain buttery-smooth and completely lag-free.
RADEON FREESYNC™ 2 HDR FOR SMOOTH GAMEPLAY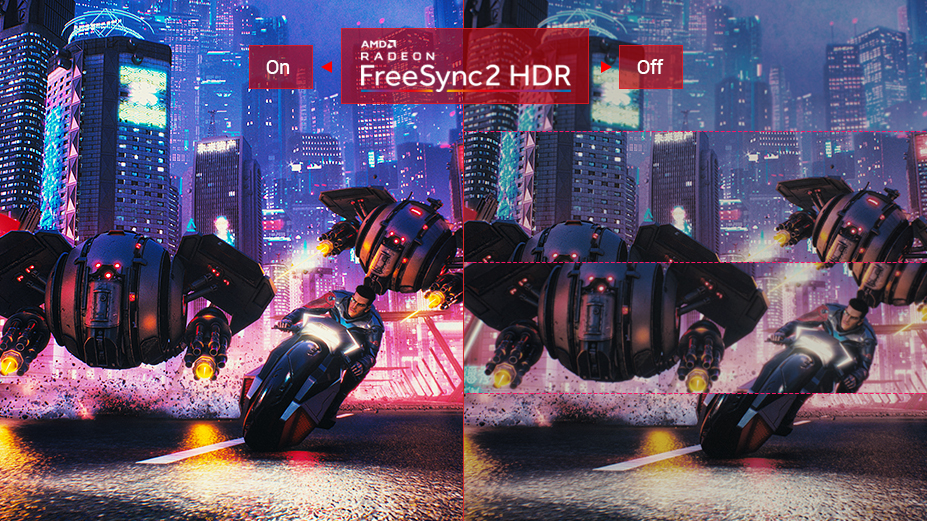 ROG Strix XG438Q features freesync™ 2 HDR technology that delivers buttery-smooth visuals with low latency and better brightness and contrast. freesync 2 stipulates low-latency processing for both standard and HDR content, eliminating the input lag typically associated with HDR content.
HIGH DYNAMIC RANGE (HDR) WITH DCI-P3 90% AND DISPLAYHDR™ 600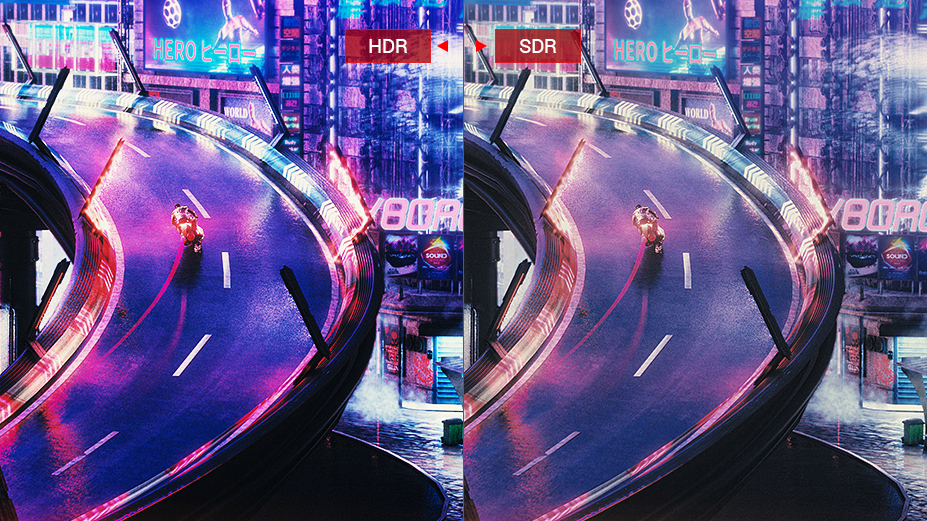 ROG Strix XG438Q supports HDR technology across a range of luminance (up to 750cd/m²) to deliver a wider color range and higher contrast than traditional monitors. The brightest whites and the darkest blacks bring out details like never before. ROG Strix XG438Q also delivers DCI-P3 90% color gamut and contrast performance that meets the requirement for DisplayHDR™ 600 certification.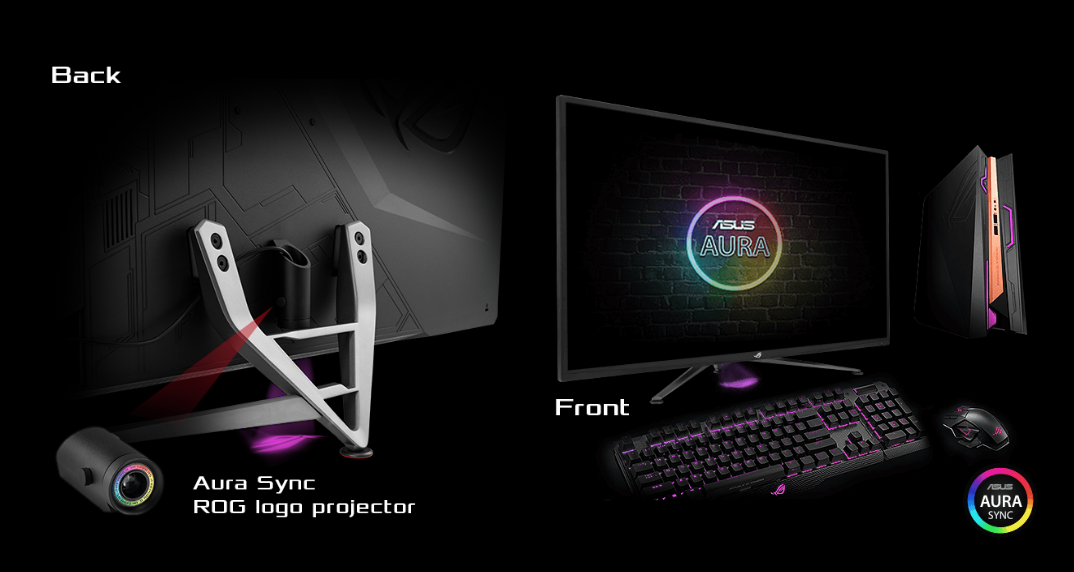 With exclusive ASUS Aura Sync lighting technology, ROG Strix XG438Q provides ambient lighting that can be synchronized with other Aura-enabled components and peripherals.
INSTALL AURA SYNC ON MONITOR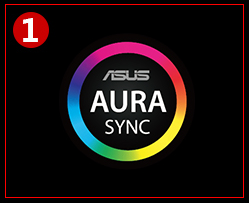 Install the latest Aura Sync software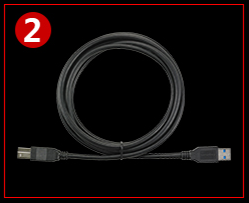 Plug the USB cable to the system, then plug the other side of USB upstream port on monitor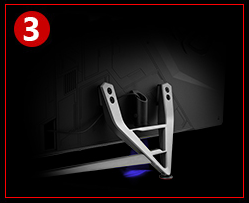 Open the OSD menu, select: System Setup ? Aura Sync ? On

ASUS Shadow Boost technology clarifies dark areas of the game world without overexposing brighter areas, improving overall viewing while also making it easier to spot enemies hidden in dark areas of the map.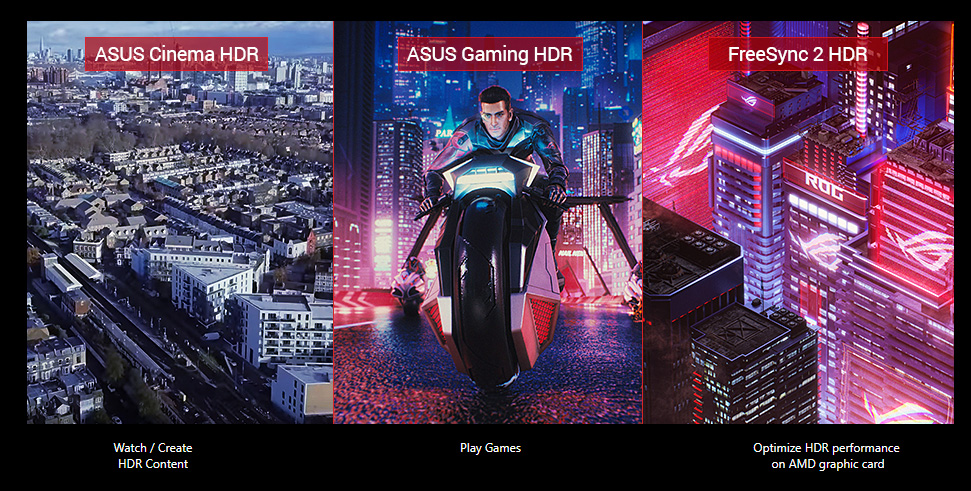 Now you can choose from multiple HDR modes in order to adjust monitor HDR performance based on the current scenario.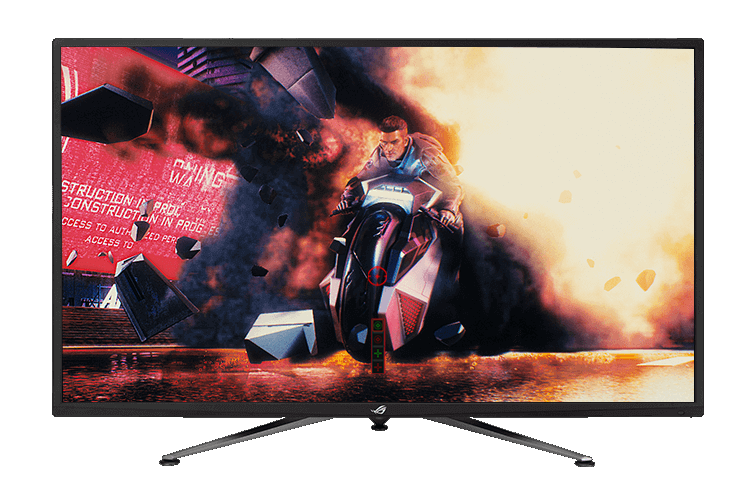 A crosshair overlay provides four different crosshair options, so you can select the one that best suits the shooter you're currently playing.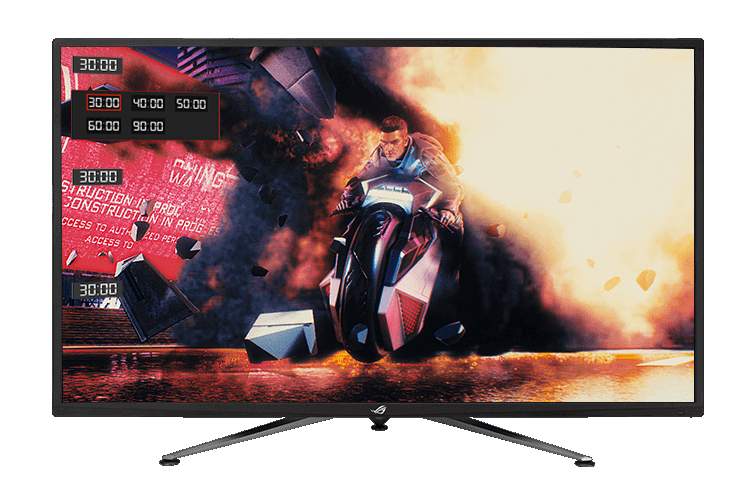 Onscreen timer that can be positioned on the left of the display to keep track of elapsed game time.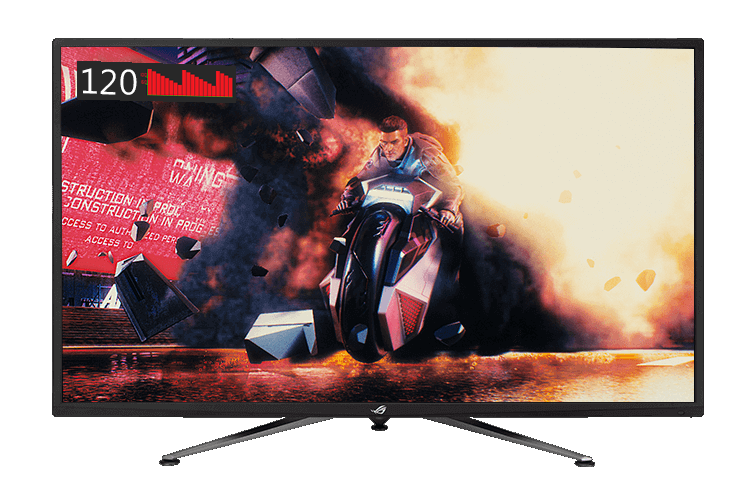 The FPS counter lets you know how smoothly the game is running.
This can be activated while FreeSync™ is on.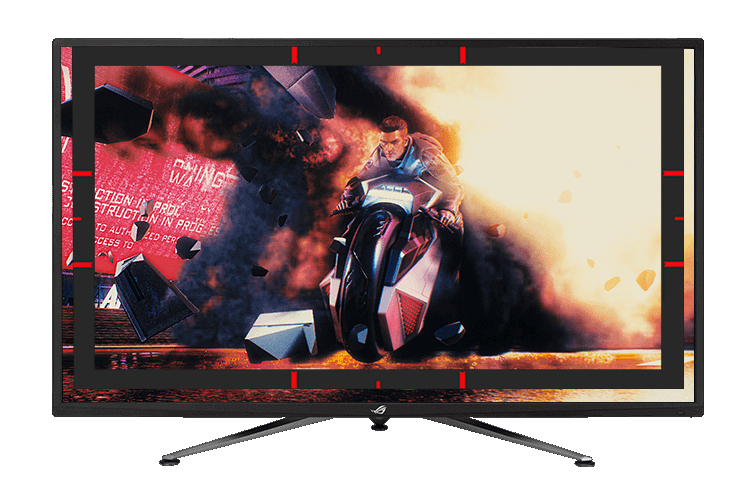 Activating the display alignment function gives users three alignment lines on all four corners of the monitor to take the guesswork out of multi-display set-ups, so each monitor lines up perfectly.
The ASUS-exclusive, integrated GamePlus hotkey offers in-game enhancements that help you get more out of your game.This function is co-developed with input from pro gamers, allowing them to practice and improve their gaming skills.
ASUS-EXCLUSIVE DISPLAYWIDGET SOFTWARE

MOBA Mode
Enhances the color of opponent health/mana bars so you know when to strike.

RTS/RPG
Enhances color saturation and contrast for sharper, brighter imagery—making it ideal for real-time strategy games.

FPS
High-contrast settings enhance visibility so you can clearly see your enemies, even in the dark.

sRGB
Optimizes settings for viewing photos and graphics.

Scenery
Increases the range of brightness and introduces more contrast gradations while allowing color saturation adjustment across greens and blues, making it ideal for viewing landscape imagery.

Racing
Reduces input lag, making it ideal for racing games when the adaptive-sync technology is engaged.

Cinema
Enhances contrast and color saturation for lively, vivid visuals—ideal for movies.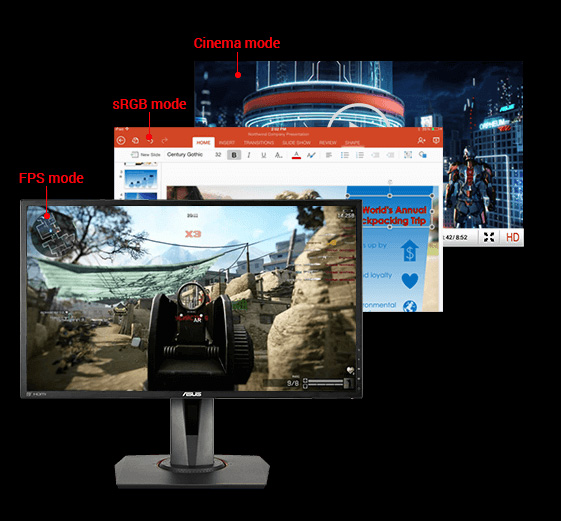 App Sync™
Lets you assign specific ASUS GameVisual modes to individual applications and game titles to make sure the program you are using is in your preferred mode. You also have the option of changing these assigned settings quickly .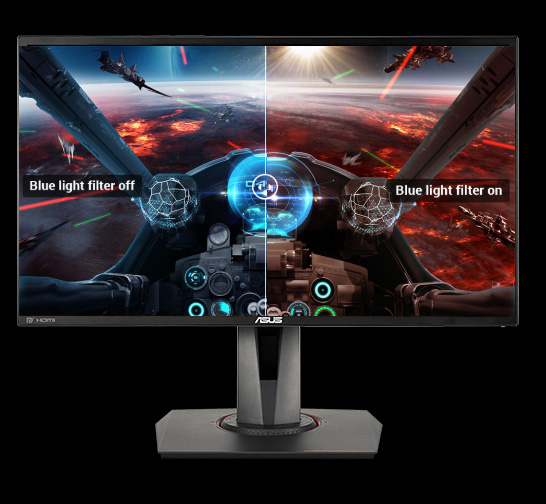 Ultra-Low Blue Light Technology
DisplayWidget also lets users access different blue light filter settings. ASUS Ultra-Low Blue Light technology reduces the amount of blue light emitted by the display and features four different filter settings onscreen to suit the task at hand. These settings can also be easily accessed via the OSD menu.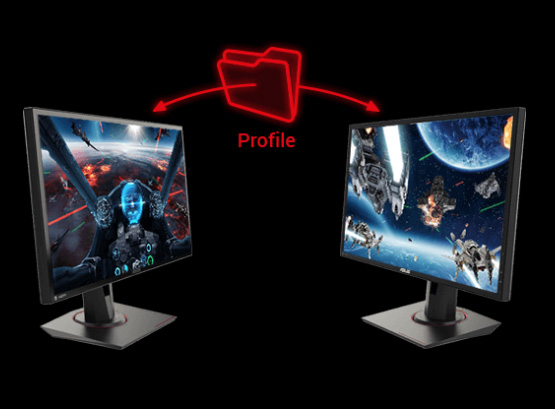 Sharable Display Setting Parameter
All customized GameVisual settings can be saved to an AXML file format that can be shared with other same monitor users.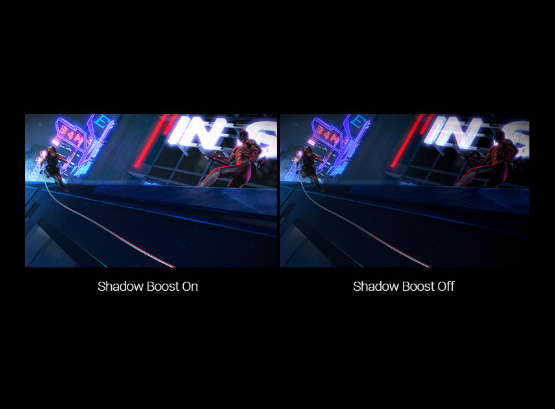 Shadow Boost
ASUS Shadow Boost technology clarifies dark areas of the game world without overexposing brighter areas—improving overall viewing while also making it easier to spot enemies hidden in dark areas of the map.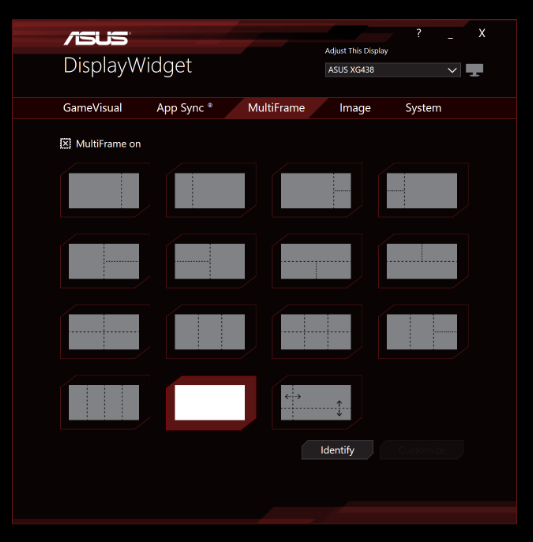 MultiFrame
Allows users to organize multiple windows on desktop and to arrange them in an orderly way so that they don't overlap on a big screen.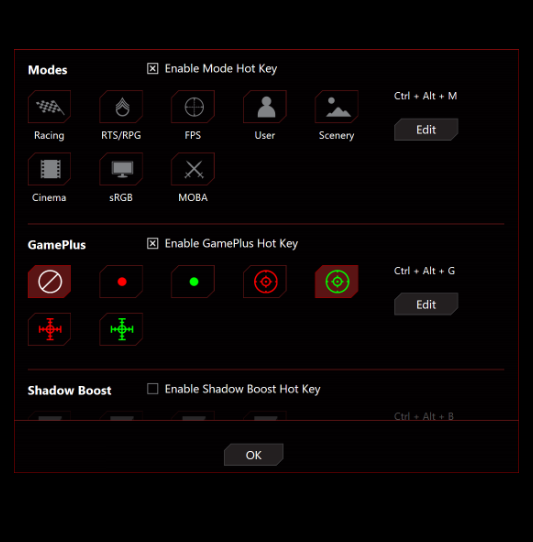 Keyboard Hot Keys
Hot Keys allow the user to quickly change the settings by typing a certain key combination.
ROBUST CONNECTIVITY
ROG Strix XG438Q offers a wide selection of connectivity options, including three HDMI 2.0 inputs and a DisplayPort interface.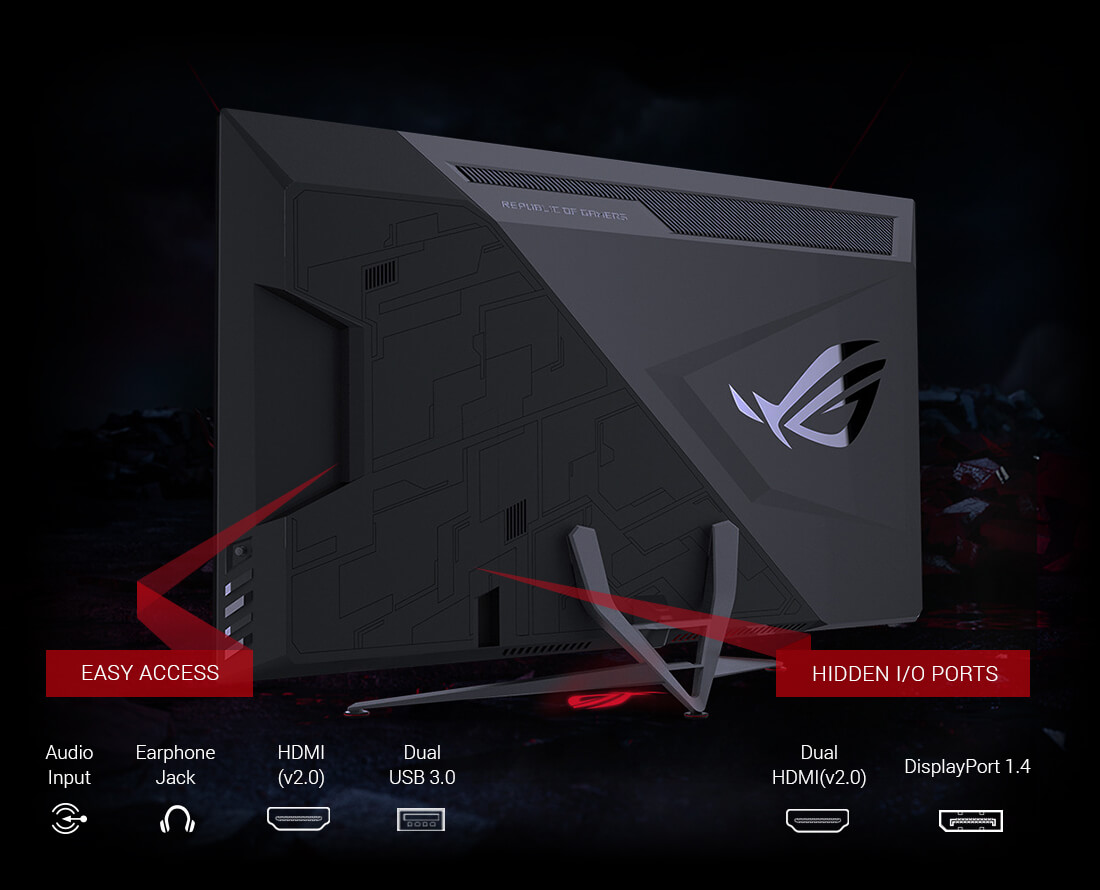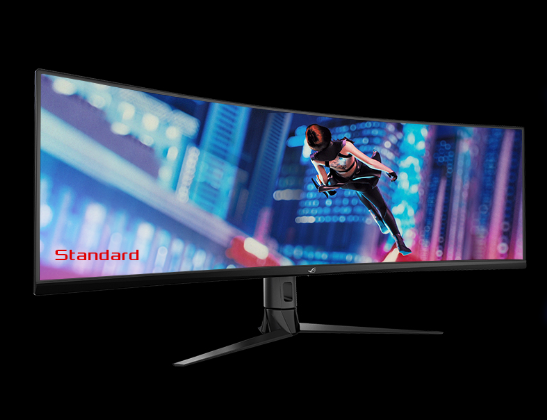 ULTRA-LOW BLUE LIGHT TECHNOLOGY
ROG Strix XG438Q comes with TÜV Rheinland-certified ASUS ultra-low blue-light filters to protect eyes and prevent strain from harmful blue light. Select from four different filter settings via the OSD menu or by using the five-way joystick.
LOW BLUE-LIGHT LEVEL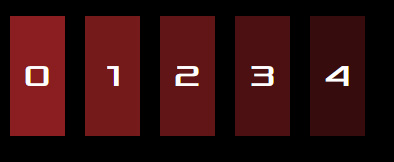 FLICKER-FREE TECHNOLOGY
ROG Strix XG438Q reduces on-screen flicker to minimize eye strain, providing a more comfortable gaming experience.