Sleek, Frameless Design
This monitor's modern, frameless design maximizes screen space and creates a clean, attractive presentation.
Wide Color Gamut
10-bit color provides smoother color transitions and is able to display more colors than typical panels with 8-bit color depth.
The Ultimate Work/Media Station
Expand your view with multiple monitor setups. The frameless design (with a narrow border) offers minimal bezel distractions and an extra-clean setup for the ultimate battle/work station.
See the Details
With a 4K Ultra HD resolution at 3840x2160 pixels, images are sharper with individual pixels being more unnoticeable. These top-of-the-line features are excellent for content creation or watching streaming media.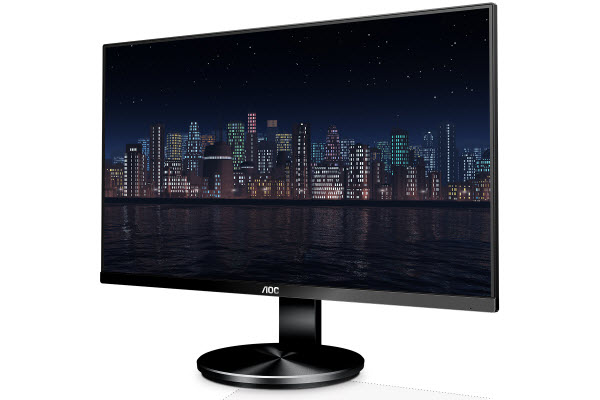 IPS Panel
IPS panels produce realistic colors that don't change when being viewed from the side.