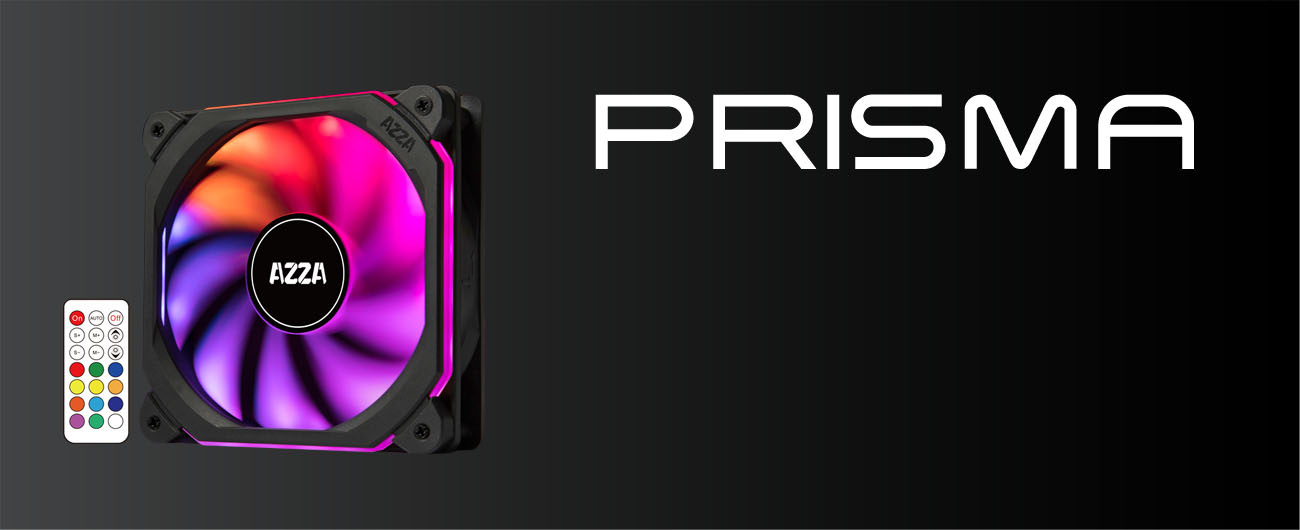 120mm Digital RGB Fan + Digital RF Remote
AZZA's PRISMA Digital RGB fan quietly delivers powerful airflow to cool your rig. Built-in addressable RGB LEDs illuminate both the blades and the outer frame. Use the included RF remote to customize lighting effects. Or connect the fan to a compatible motherboard to enable system-wide synchronization.
Cylindrical Lighting
Instead of a tiny ring of light, why not light up the whole thing?
With a frame constructed of acrylic material, the PRISMA Digital RGB fan allows for Digital RGB lightning to illuminate evenly throughout the entire frame, giving you a clean Digital RGB aesthetic.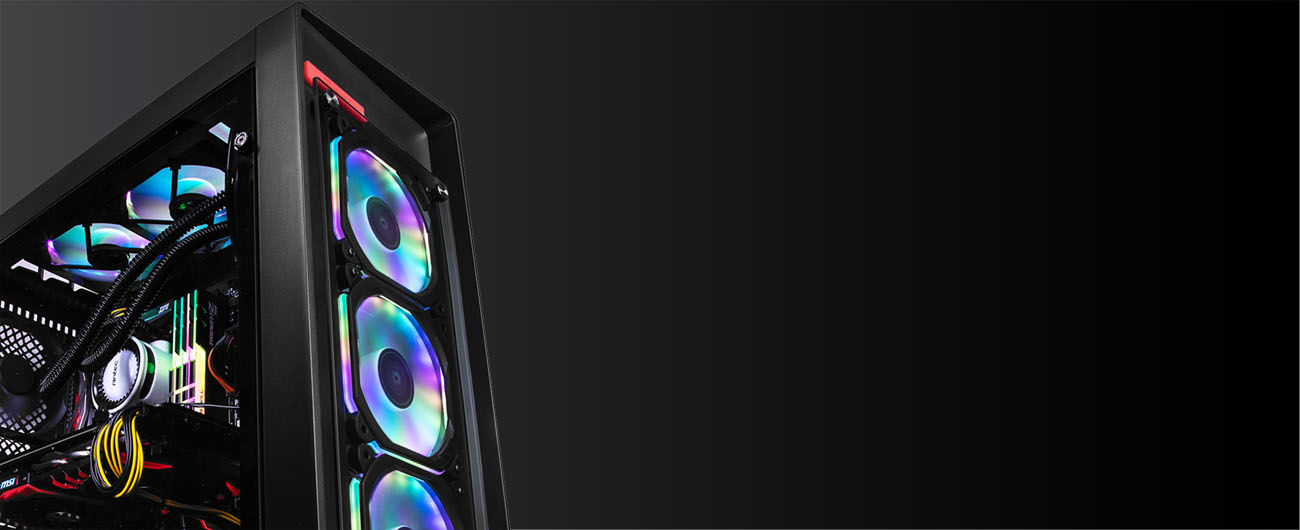 Silence
Rubber pads are mounted on all four corners of the fan, resulting in improved performance over standard fans by offering less vibration, less noise, and less turbulence.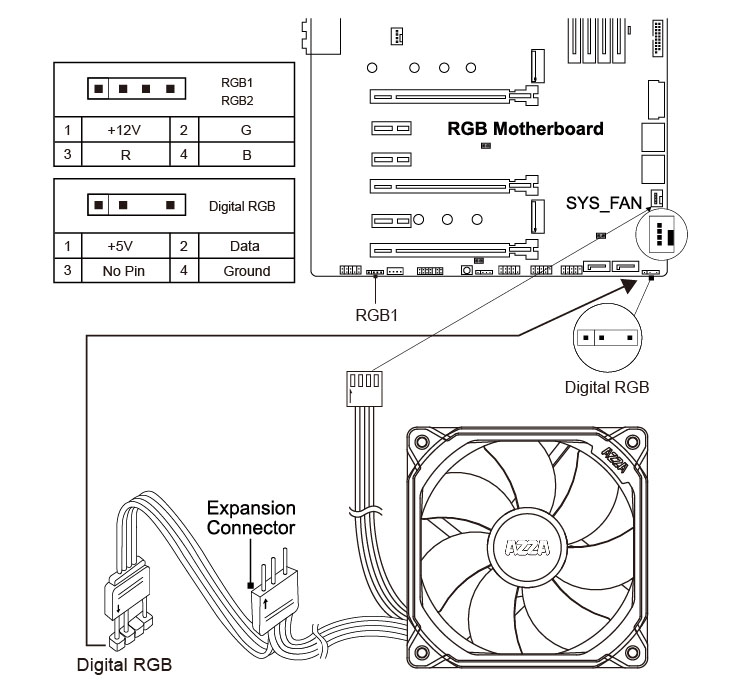 Motherboard Installation Guide
Connecting a strip to an incorrect connector can potentially cause damage to the LED strip. Due to the RGB, and Digital RGB connectors providing different voltages.
Our digital RGB devices are WS2812B-compliant. Each fan contains 18 digital/addressable LED diodes. The WS2812B standard supports up to 60 diodes at the maximum for a single header, so please do not daisy-chain more than 3 digital RGB fans together.