AOC I1601FWUX 16" USB Type-C Portable Monitor
Get a dual-display setup the easy way
AOC I1601FWUX 16" USB Type-C Portable Monitor
Get a dual-display setup the easy way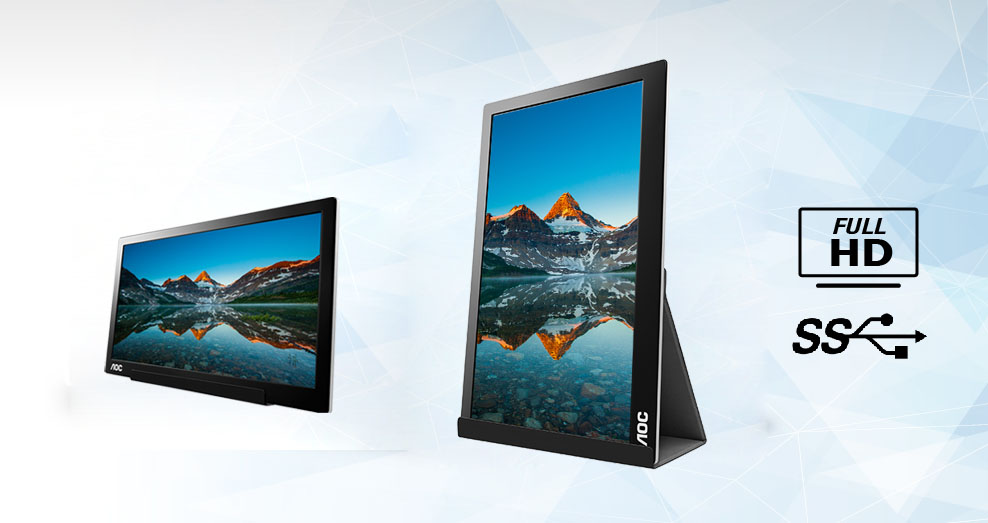 Only a USB Type-C cable is needed to connect the 16" IPS monitor to your desktop or laptop. With the blend of a slim and lightweight design, the smart flexi-stand smart cover and the metal alloy construction, you can have expanded screen real estate either in landscape or portrait mode ANYWHERE you go. Full HD resolution makes image brilliant, and 5ms response time ensures smooth visuals. Blue light will be reduced to a minimum to protect your eyes. You can also use the display for better presentation in the office.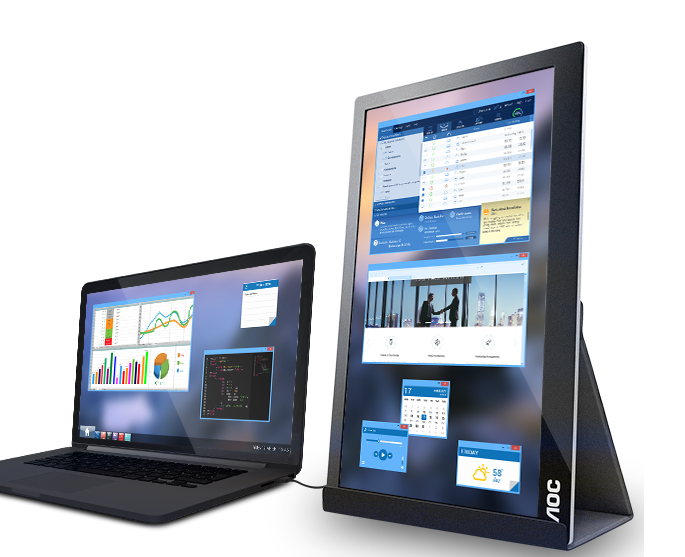 USB Type-C Connectivity
The Best of Both Worlds. More Space. Less Cables.
The updated portable USB Type-C is sleeker in design and utilizes the newest USB Type-C port for connecting to your PC or Laptop. USB Type-C allows simultaneous transmission of power and data streams. It's the only cable needed between your source and the AOC I1601FWUX portable monitor, creating an ultra-clean setup.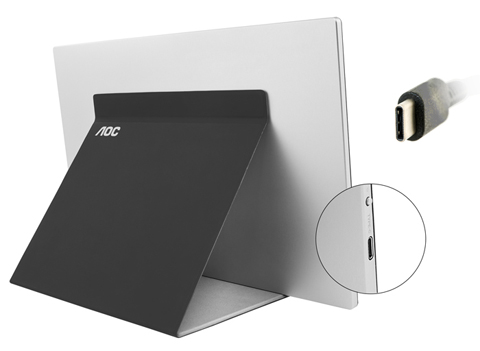 IPS Display with Wide Viewing Angles
Born to Be the Perfect Supermodel
IPS panels produce the best color uniformity at any viewing angle, creating images with the truest color representation over other types of panels.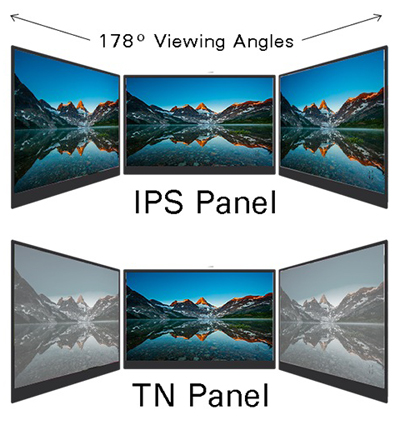 LowBlue Mode
Reduce Harmful Blue Light
AOC LowBlue Mode technology is a software solution that decreases potentially irritating blue light waves by controlling color temperatures without compromising the naturally vivid colors of the IPS panel.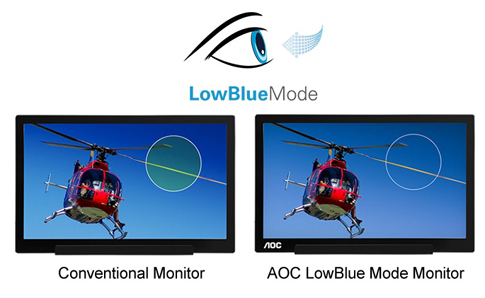 Slim and Sleek
Maximum Portability
AOC's I1601FWUX has a thickness of mere 8.5mm. It is ultra-light too, weighing only 800 grams (28.2 ounces). It is both thin and light for maximum portability.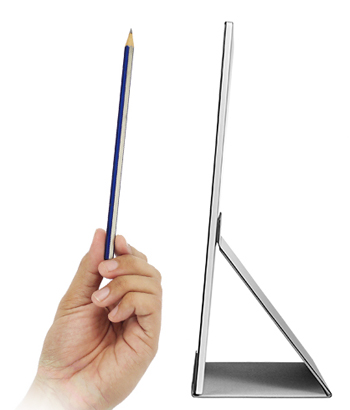 Stylish and Durable
Elegant Functionality
The newest version of AOC's portable USB monitor has a durable metal alloy case that is precision machined to provide a functional display that is both elegant and durable.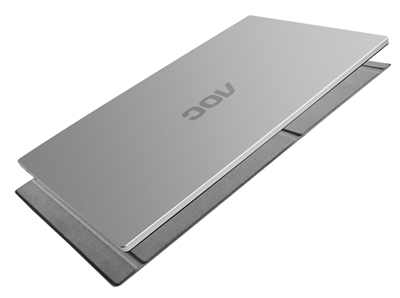 The Ultimate Office Tool
Present Like a Champion
AOC's I1601FWUX is the ultimate office tool which allows you to easily share your screen with others during those impromptu presentations.