ABS Gladiator
Super power of an octa-core Intel processor and NVIDIA GeForce RTX GPU enables unprecedented smoothness and realism when hot AAA and VR games are rendered. Pre-installed ARGB fans work in concert with RGB LEDs surrounding I/O ports to create an eye-catching style. Gear up with the ABS Gladiator gaming desktop.
10th Gen Intel Core i7 9700
Game, record and stream. Without Compromise. The Intel Core i7 9700 processor offers 8 cores, 8 threads, and up to 4.7 GHz boost frequency to blast through demanding games and applications.
NVIDIA GeForce RTX 2070 Super 8GB
Super powers are at the disposal of any games for ultimate performance and incredible realism. NVIDIA GeForce RTX 2070 is based on the cutting-edge NVIDIA Turing architecture. The Super version offers more cores, higher clocks and faster memory than standard version.
Unique and Functional
Adopting a detachable asymmetry mesh and four built-in 120mm trio-rings ARGB fans, the case provides not only a unique look but also maximum air flow.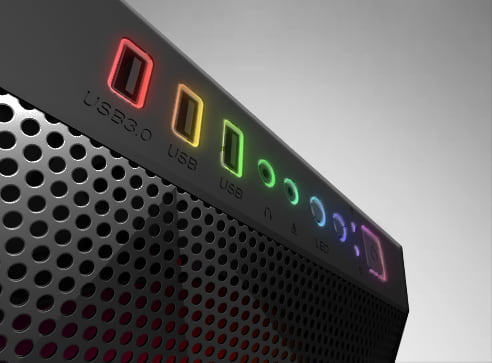 Sparkling Everywhere
To satisfy PC builders' and gamers' crave for more RGB, each I/O port is surrounded by neo chrome streaming lights, with more than 20 lighting effects.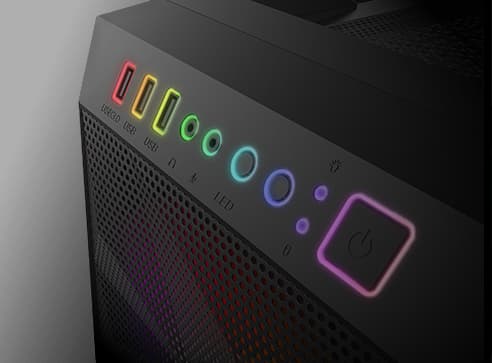 Light It Up, Speed It Up
A single easy push button, controls the four ARGB fans and lights surrounded by I/O ports, cycling through different effects and LED off. Another button controls the fans: high, mid, and low speeds, whichever suits your cooling needs.