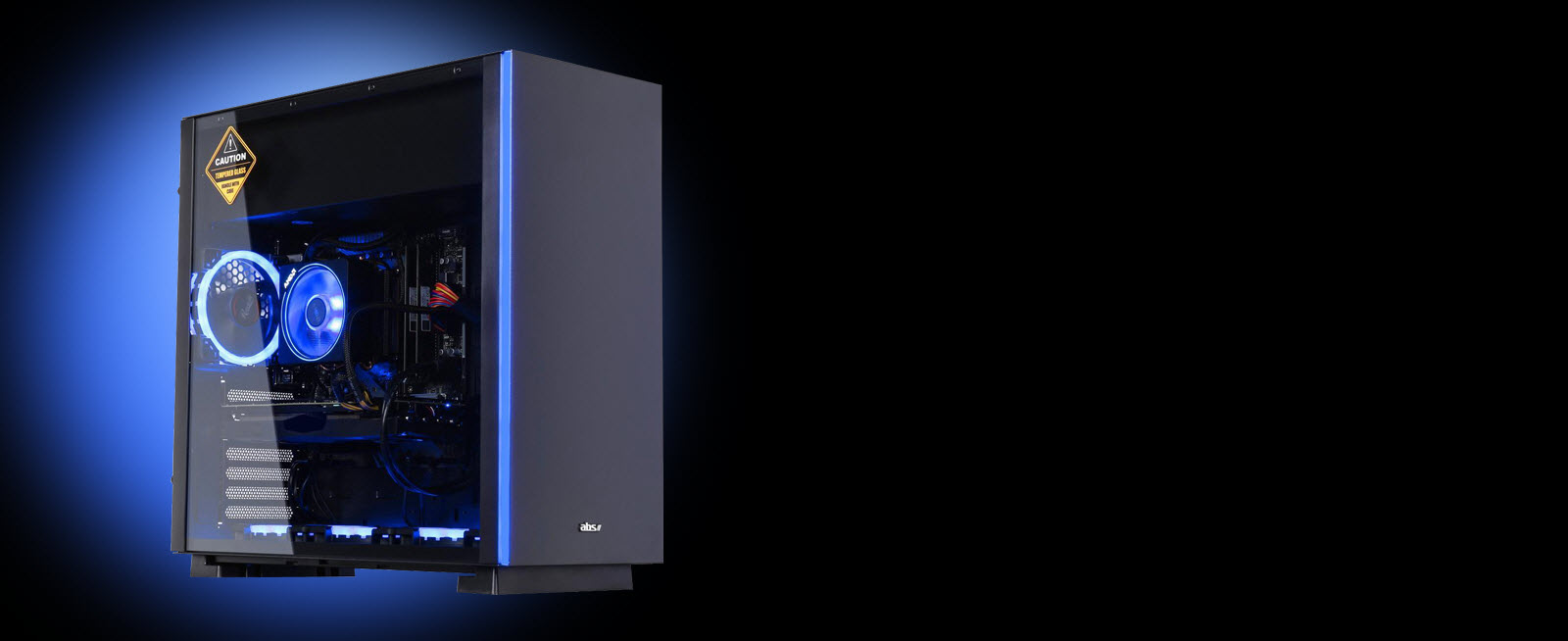 ABS Prism B
Play in a dazzling ambiance created by RGB fans and RGB strip on the ABS Prism B, a gaming desktop armed with blazing-fast AMD Ryzen processor and cutting-edge NVIDIA RTX Super graphics to prepare you well for epic gaming experience.
Shine Your Way
The combination of tempered glass side window and understated design on other panels will definitely draw your eyes to the inside components indulging in any color and lighting effect you like.
The four RGB fans not only create a forceful torrent of airflow, but also give off vibrant lighting to cheer up all component inside. The RGB LED strip on the front panel are a good match for the four ARGB fans.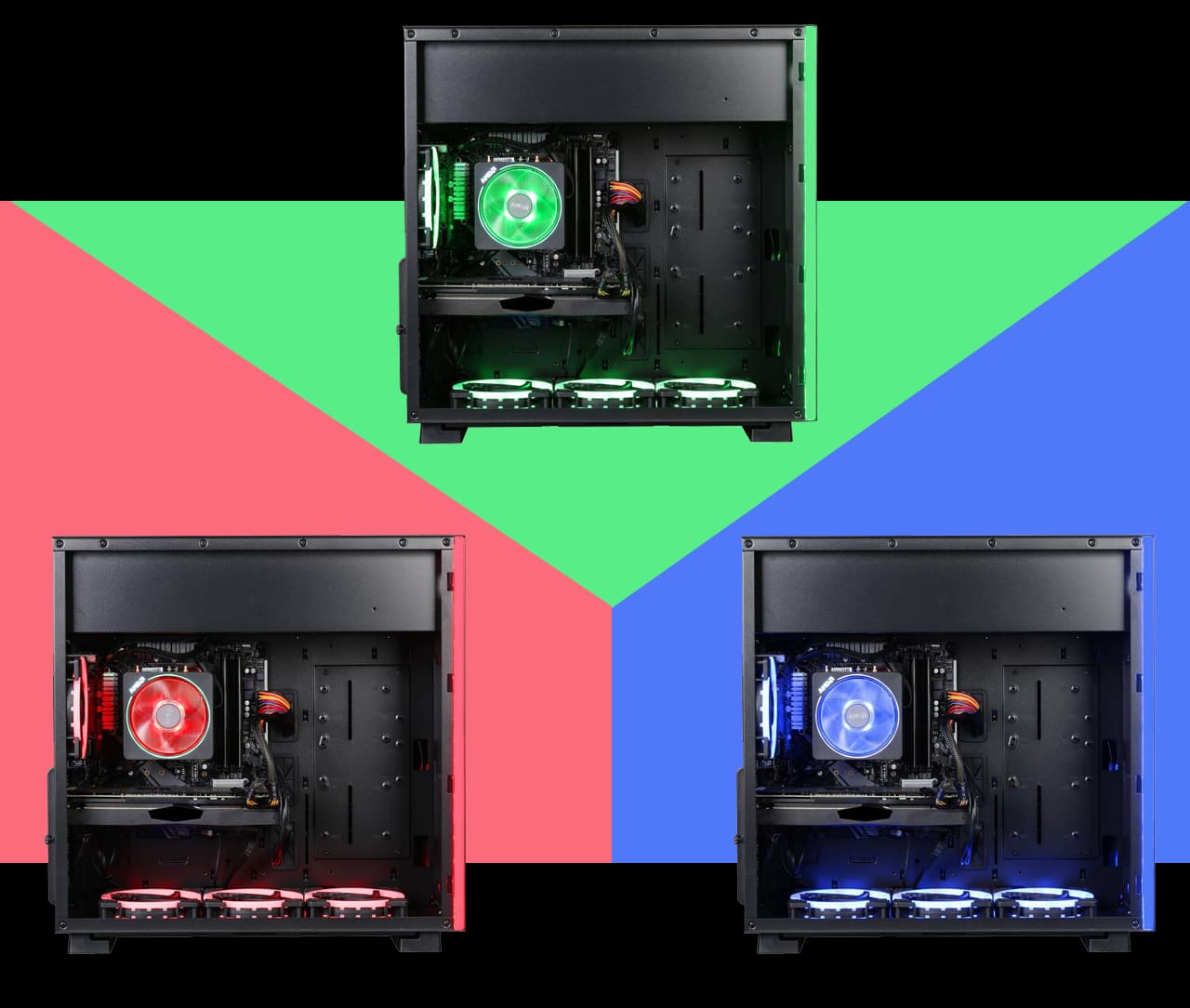 Easy-Access I/O and Side Vents
The top I/O panel offers two USB 3.0 ports and audio in/out jacks for easy connection to peripherals.
The patterned vents on the right side panel and the clearance at the bottom of the case combine to enhance airflow circulation for more effective heat dissipation.
AMD Ryzen 5 3600 Processor
Game, stream and create to your heart's content. AMD Ryzen 5 3600 processors offers 6 cores, 12 threads, and a max boost clock of 4.2GHz to make hot games and professional applications launch and load fast.

NVIDIA GeForce RTX 2070 Super GPU
The NVIDIA GeForce RTX 2070 Super is powered by the award-winning NVIDIA Turing architecture, bringing superfast all-around performance and graphics to every gamer and creator. It's time to gear up and get super powers.
No Data Bottleneck
16GB DDR4 memory and 512GB SSD ensure data will flow fluidly back and forth. No crashing or freezing will occur. You can store your favorite titles without worrying about short of capacity.
600W Power Supply
All components will enjoy robust power supply at 80 Plus Gold certified high efficiency. Less heat will be generated. PC performance will be more stable.
A Rich Set of Connectivity
The gaming desktop PC is ready to connect to the internet via 802.11AC Wi-Fi, ensuring no lags for gaming and streaming. It offers a comprehensive blend of ports, including two USB 2.0 ports, four USB 3.2 Gen 1 ports, one RJ-45 port, three DisplayPort, and one HDMI 2.0b.