ABS Gladiator Gaming PC
When it comes to gaming, entertainment and creation, the ABS Gladiator Gaming PC will never disappoint with quality components and impressive cooling. It is clean on the inside and elegant on the outside. When powered on, the gaming PC adds an ARGB lighting charm to the inside and out.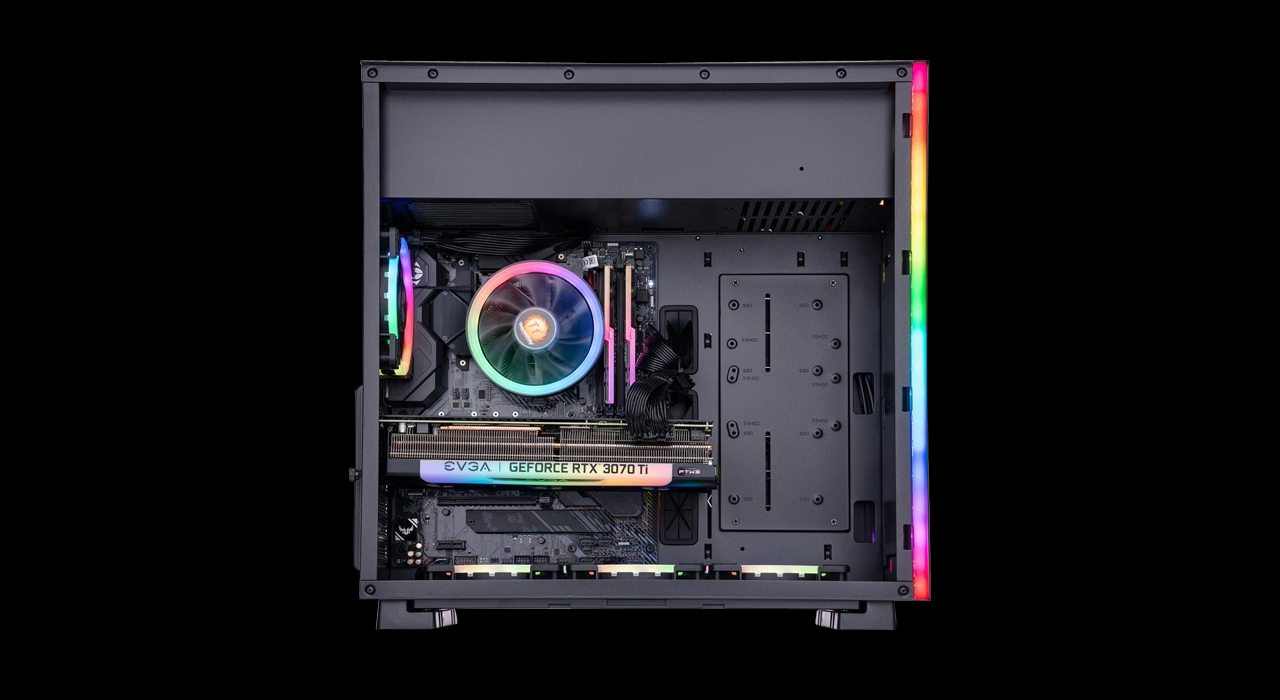 Performance Components
The desktop PC offers real muscles with quality components. It will respond fast whether it is gaming, streaming or creation.
Ryzen 5 5600X
AMD Processor
RTX 3070 Ti 8 GB
NVIDIA GeForce Video Card
750W 80 Plus Gold
Power Supply
Impressive Cooling and Fantastic Look
The RGB CPU cooler offers targeted cooling for the incredibly powerful AMD processor.
The preinstalled four 120mm RGB fans are effective in keeping all components cool. Together with the front ARGB strip, the PC offers an eye-appealing fun.
The vents on the left side panel further strengthen ventilation.
Advanced Cable Management
All cables are channeled and routed to ensure a tidy and clean look.